One of the most corrupt entities in the Russian economy is the state corporation. Provided with special charters, these companies control a massive portion of Russian industries—and state assets. IMR's Pavel Ivlev examines the history of state corporations and explains why, with Putin's return to the presidency, they may be here to stay.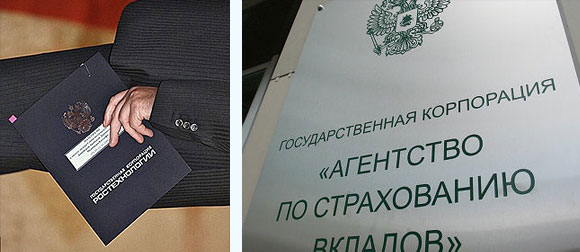 "75 countries are listed among the permanent foreign clients of OAO Ural Optical & Mechanical Plant," claims the running script on the homepage for Rostekhnologii (Russian Technologies). "97 Russian cities reliably use UOMZ-made LED traffic lights," the site adds with pride. "30% of the world's titanium is produced by the VSMPO-AVISMA corporation—the largest manufacturer of titanium in the world." "40% of the total number of neonatal incubators used in the Russian medical equipment market are manufactured at OAO Ural Optical & Mechanical Plant." The visitor is impressed.
According to Kommersant, Rostecknologii has a total of 24 holdings. Nine of them are military-industrial manufacturers (including Mashinostroitel', Bazalt, Splav, and Pribor), eleven are civilian and strategically significant dual-use manufacturers (helicopter makers Vertolety Rossii, RT-Biotekhprom, ODK (United Engine-building Corporation), Sirius, and others), and two are for strategic civilian use (RT-Auto and RT-Stroitekhnologii). In July 2008, by decree of President Dmitry Medvedev (who, on the one hand is very vocal in his opposition to the increased influence of the state corporations, and on the other hand, issues such decrees) Rostekhnologii acquired the shares of a little under 500 Russian companies, including the automotive giant AvtoVAZ (25% stake), VSMPO-AVISMA (60%), Kamaz (37.5%), Avtodizel (30%) and Russpetsstal (25%). In order to picture the size of this gargantuan, imagine the number of people employed by Rostekhnologii: 940,000 (out of approximately 75 million gainfully occupied Russian citizens).
Last summer, President Dmitry Medvedev proposed eliminating state-owned corporations once Vladimir Putin became president. Instead, there are now discussions of creating new monsters. Their creation will be accompanied by the inevitable shuffling of directors and the inevitable distribution of large packages of state assets to "deserving" state oligarchs—"entrepreneurs" of a special category that control state assets like they come out of their own pockets.
As for Putin, according to one of his pre-election articles published in February, he believes in the creation of state corporations and lets it be understood that the trend would continue under his rule. Thus this inefficient, completely non-translarent legal entity that does not exist anywhere else in the world, will maintain its privileged position in the Russian economy.
The state corporation as a legal entity was codified into law in 1999, with an act concerning non-profit organizations. Until 2005, Russia only had one such corporation, which had been created during the 1991 financial crisis. This was the Agency for Restructuring Credit (ARCO). This initial experiment, which was part of the overall strategy of dealing with the crisis, seemed rather marginal and exceptional. It was formed basically as a way of transferring a handful of previously state-administrated financial resources to be managed by a state corporation.
In 2005, one of Putin's closest associates, Sergey Chemezov, who was then the head of the Rosoboronexport State Corporation, noticed the legal possibilities opened by ARCO.  From 1983 to 1988, Chemezov had been the head of the Luch' Foreign Trade Association in Dresden (GDR), where KGB officer Vladimir Putin was stationed from 1985 to 1990. That was where they met. In fact, Chemezov owes his career to Putin. When it comes to state corporations, Chemezov blazed the trail. It took him two years of lobbying, but finally Rostecknologii were established on the foundation of Rosoboronexport. It came to include dozens of Russian defense manufacturers.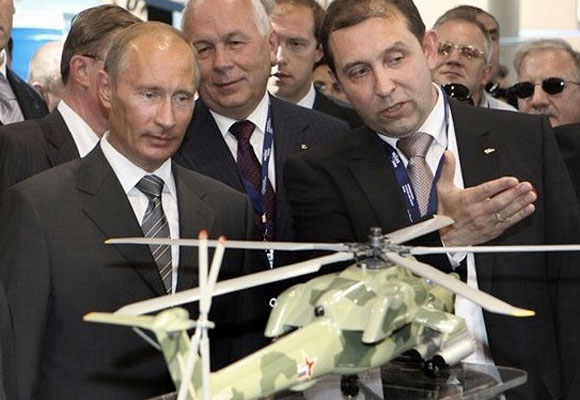 There were several practical arguments for the creation of state corporations. First of all, during Putin's second presidential term, there was a huge influx of petrodollars, which stimulated the ambitions of the directors to get close to the government assets in order to "build up the economy." Secondly, it was at that time that large-scale reforms were taking place in Russia (foundations for them having been laid in 2004). The color revolutions were happening; the vertical power structure in the government was becoming solidified; and the United Russia party was growing stronger in all realms, including in parliament. As a result, there was a sense that the government was in control, which led to an increase of those who supported an active industrial policy and increased state regulation. Politicians close to Putin rose in power during this period—these were the people who had stayed in the shadows during Putin's first term. Among these was Sergey Chemezov, who had initiated large-scale operational and economic expansion in Rosoboronexport, and Vladimir Yakunin, who became the head of OAO Russian Railways. There were also the Kovalchuk brothers, one of whom, Mikhail Kovalchuk, played a role in the creation of Rusnano, and Gennady Timchenko, whose company, Gunvor controls the lion's share of Russian oil exports. All of this affected the general distribution of power among the business elites, in the country's economy, and created optimal conditions for promoting the idea of building state corporations. 2007 became the year they blossomed.
Today, there are 6 state corporations, including ones that essentially fulfill government functions. This includes the Insurance Endowment Agency, which fulfills a state function while maintaining a great level of dependence on "superior authorities." It's also important to note that state corporations include United Aircraft Corporation (OAK), United Shipbuilding Corporation (OSK), and United Engine Corporation, which are technically joint-stock companies that have been created by presidential decree (as opposed to federal law). Essentially, these companies represent attempts by the government to create large (and mainly state-managed) many-branched holding companies. The most important similarity between these joint-stock companies and corporations is the entitlement to large state investments.
A handful of corporations fall into the politically significant category. They includes Rusnano (before it became a joint-stock company) and Olimpstroy. The development of nanotechnology was one of the political priorities of Vladimir Putin. Another political project of his was the preparations for the 2014 Summer Olympics in Sochi; and a state corporation was formed to do this, as well. Despite their prevalence, state corporations can hardly be called effective. For example, the Kremlin was forced to change supervisory board of the one running preparations for the Olympics, and assign Deputy Prime Minister Dmitry Kozak to it. Finally, in 2007, the Vneshekonombank (VEB or Bank of Foreign Economic Activity), having secured its new legal status, solidified its privileged position, which it had enjoyed since Soviet times.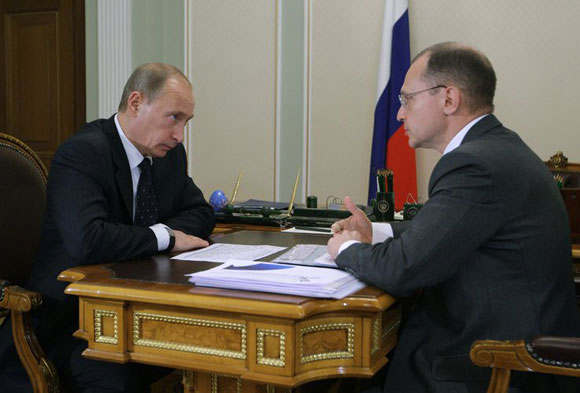 What is so special about the state corporation's charter? As described above, this is a kind of non-profit organization, whose purpose is to "execute social, administrative, or other important public functions." The state corporation can run as a for-profit business only if the goods or services it provides fall in with the accomplishment of its stated mission. The law on non-profit organizations also states that corporations become legal entities by special decrees. This is where the main differences between state-owned and private corporations in Russia stem from: state corporations exist as a result of their directors lobbying for the laws that recognize them. Unlike other non-profit organizations, such companies receive a capital investment in the form of state-owned share packets from the government upon their creation. The state corporations end up the owners of the packets,  which allows them to function outside of the control of the Audit Chamber of the Russian Federation.
The biggest difference between a state corporation and a state joint-stock company is that the corporation has no stockholders, which means that there is none of the control or accountability that usually exists in regular corporations. In all fairness, it must be noted that the level of corporate leadership in state-owned joint-stock companies is also at antediluvian levels.
As Aleksey Navalny and Vladimir Ashurkov pointed out in a recent article, "the Russian government's approach to running these crucial assets is ineffective, contingent on political machinations, promotes corrupt practices, provides managers and those around them with unfair monetary and other advantages. Valuable assets are treated like dead weight, diminishing the nation's wealth. Boards of directors are incapable of preventing negligence, inefficiency, and corruption in state corporations; nor can they hold the company leadership responsible for their transgressions or negligence. Federal agencies that are meant to manage state-owned properties through boards of directors aren't able to make them effective. In state corporations, there are still no transparent procedures for appointing and assessing top management, there are no incentive systems for administrators, and corruption and violations are never actually punished." There aren't any oversight institutions that usually exist in normal corporations.
In 2008, the Industrial Policy Committee of the Federation Council (led by Valentin Zavadnikov) prepared a report that said that the state corporation "allows for the withdrawal of a significant amount of state assets controlled by non-government entities through weak government regulation, by being controlled by state corporations." Moreover, the report indicated the danger of the combination of the commercial purposes of the corporation with the rule-making functions, oversight, monitoring, and legislative duties of the government. The report was never publicized by the press, but it attracted the attention of many specialists. It proved impossible to present it to the public at large due to fears of how the Kremlin would react. All of this is nothing other than the attempts of those close to Putin to gain access to large packets of government assets without paying for them, while also receiving complete control over them as well as the opportunity to regulate them as though they are personal property.
After Dmitry Medvedev was elected president, he immediately began to take measures in attempts to eliminate state corporations. Only three years ago, in March of 2009, the presidential council on codifying and improving civil legislation proposed to eliminate the legal entity of the state corporation. This caused a real sensation—the existing corporations had been a significant element of the economic policy during Putin's second presidential term.
The authors of the appeal indicated that state corporations "are created primarily or even exclusively for the purpose of engaging in commercial activities," which contradicts the law on non-profits. At the same time, a law had recently been passed that excuses the corporations from paying taxes on their income. The proposal sought to restructure the corporations that performed the functions of governing bodies (such as Rosatom and Olimpstroy) into actual federal agencies. "When the state corporations are responsible for both commercial activities and fulfilling the functions of federal agencies it may lead to the state having to take on the financial liability for the corporations' business activities," said Professor Alexander Makovsky regarding the Vnesheconombank. The project calls for the transition of the Deposit Insurance Agency and Rosstechnologii into for-profit companies. It was proposed that they become business entities—either OOOs or AOs, with 100% state participation. The proposals' authors say that VEB receives "unjustified competitive advantages over other commercial banks" which is "in violation of the principle of the unity of the Russian Federation's banking system, controlled by the Central Bank." The Deposit Insurance Agency, according the authors of the report, "is basically a commercial insurance agency," which is "in clear violation of the status of the state corporation as a non-profit organization." Rusnano and Russian Techonologies are compared to "specialized commercial investment banks." Finally, the Housing and Public Utilities Fund needs to be made into a regular fund instead of a state corporation.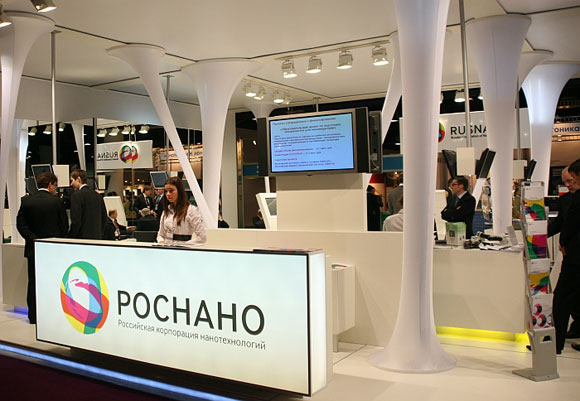 In the end, Medvedev was only able to reincorporate Rusnano as a joint-stock company. Medvedev's request, submitted to the Prime Minster in 2009, to "prepare proposals" to reform state corporations by March 1, 2010 was completely ignored by Putin's administration. Moreover, there is an acute interpersonal conflict between Medvedev and Chemezov. The latter was excluded from the presidential commission on modernizing the economy because of "insufficiently active work."
In December 2009, harsh words were exchanged between Medvedev and Chemezov during a meeting at the Kremlin. The head of Russian Technologies asked the President permission to respond to a comment from the Prime Minister about import substitution. "I don't make comments, my word is law. You make comments. Everything I say is written in stone," Medvedev cut him off. A speech this curt directed at one of Putin's people had been unheard of from Medvedev. His harshness, however, was probably a sign of political weakness. He will now be forced to attempt to lobby for his policies from the even more vulnerable position of Prime Minister.
It recently came out that Igor Sechin, another prominent ideological proponent of state corporations will not be made part of Medvedev's Council of Ministers. Just like Alexei Kudrin, he is not interested in working under Medvedev, as "they can't stand each other," according to a Kremlin source published in Vedomosti. Thus, more influential figures run from Medvedev, leaving him with an office that, with his level of influence, will never be as substantial as it is now; it will be miniature. Medvedev's helplessness in his post will allow state corporations to begin a new phase of expansion on the Russian market.