On October 6, the Legatum Institute will host a presentation of Vladimir Soloviev's report titled "Moldova. The Failing Champion of European Integration." This report was published in partnership with the Institute of Modern Russia and launched at the National Endowment for Democracy in Washington, DC on July 28, 2014.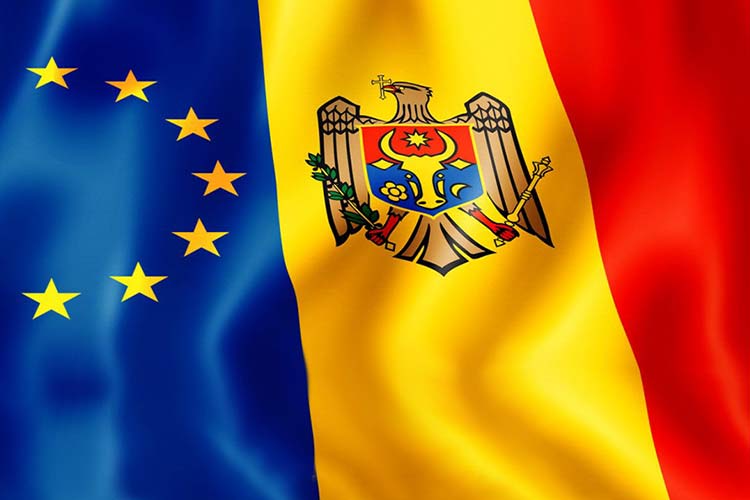 Transitions Forum
Moldova. The Failing Champion of European Integration
With
Vladimir Soloviev

Special correspondent of Kommersant Publishing House in Moldova
Olga Khvostunova

Research Fellow, Institute of Modern Russia;
Editor-in-Chief, imrussia.org
Konstantin von Eggert

Former Moscow Bureau Chief,
BBC Russian Service
Moderated by
 Anne Applebaum,

Director of the Transitions Forum, Legatum Institute
Monday, 6 October 2014

5:30 pm — 6:45 pm
Drinks reception to follow
Legatum Institute, 11 Charles Street, Mayfair, London W1J 5DW

How to Find Us
Attendance is by RSVP only
To register your interest in attending this event, please click here.
For further details, please contact hannah.harding@li.com
When a coalition of pro-European opposition parties replaced the Communist Party of the Republic of Moldova, many believed the benefits of EU membership were inevitable. Five years on, however, endemic corruption impedes the development of public institutions; euro-skepticism is increasing as a result of feuding among the ruling coalition; the economy is distorted by monopolies; the judiciary and the media are compromised; separatist tensions in the Transnistrian and Gagauzian regions threaten to tear the country apart; and as faith in the ruling 'pro-European' coalition shrinks, the popularity of the Russia-led Customs Union is growing. The panelists will share their insights on where Moldova's democratic transition went astray and why this is significant for Europe's future. The discussion will be based on Vladimir Soloviev's recent paper Moldova: The Failing Champion of European Integration.
ABOUT THE SPEAKERS
Vladimir Soloviev is a Russian journalist and former editor-in-chief of Kommersant Moldova, a branch of Kommersant Publishing House, considered to be one of the most influential media outlets in Russia. After Kommersant Moldova was shut down, he headed newsmaker.md, a new independent Moldovan online publication. Before moving to Chisinau, Soloviev served as special correspondent for Kommersant in Moscow, covering foreign affairs and Russia's relationship with the European Union and post-Soviet countries, for over six years.
Olga Khvostunova is a Russian journalist who is currently research fellow at the Institute of Modern Russia and editor-in-chief of imrussia.org. She holds a Ph.D. in Political Communications from Lomonosov Moscow State University. As a Fulbright Scholar, she conducted research at Columbia University's Harriman Institute. Previously, she worked as a contributing editor at Kommersant Publishing House in Moscow. 
Konstantin von Eggert was until recently editor-in-chief of Kommersant FM, Russia's first privately owned 24-hour 'all news' station. In 1998-2009 he worked for the BBC Russian Service, and was its Moscow bureau chief from 2002 until 2009. In 1992-1998 he was diplomatic correspondent, and later deputy foreign editor of Izvestia daily. His assignments included, among other areas, the Middle East, Iraq, Iran, Tajikistan, Afghanistan and the Balkans. In 2009-2010 Konstantin served as Vice-President of ExxonMobil Russia Inc. for Public and Government Affairs. He lectured at the German Foreign Policy Association Summer School in Berlin, Geneva Centre for Security Policy, Royal College of Defense Studies in London and Wilton Park (UK). 
Anne Applebaum leads the Legatum Institute's Transitions Forum. She is also a columnist for the Washington Post and Slate, and the author of several books, including Gulag: A History, which won the 2004 Pulitzer Prize for non-fiction. Her most recent book, Iron Curtain: The Crushing of Eastern Europe, 1944-1946, won the 2013 Cundill Prize for Historical Literature and was nominated for a national book award in the US.