The Institute of Modern Russia continues its series of article on the political history of contemporary Belarus. In the first installment, we focused on the reasons for the failure of Belarusian ethnic national project; the mistakes of the post-Soviet democratic period; Alexander Lukashenko's fast rise to power; and transformation of the country into a presidential republic. In the second article of the series, we will speak about political repressions under Lukashenko's rule and his political maneuvring of the last 15 years between Europe and Russia. It appears that Belarusian president has recently become fully dependent on the Kremlin's and Vladimir Putin's will.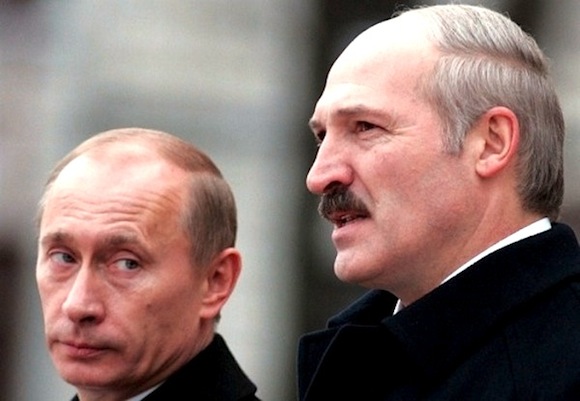 Political Repressions
In 1996, a new political reality came to Belarus. Lukashenko dissolved the Supreme Soviet and in its place appointed, by a presidential decree, 110 former Deputies that were most loyal to him to a newly created National Assembly. In response, the European Union, the Council of Europe, and OSCE recognized as lawful a group of 40 former Belarusian parliamentary members, led by Semyon Sharetsky, who who remained faithful to the 1994 Constitution of Belarus and claimed that the 1996 referendum was a state coup. Until 2001, this group participated in the sessions of the Parliamentary Assembly of the Council of Europe (PACE) with the status of "government in exile." But despite support from the West, this group never became a potent political force. Moreover, for a long period of time political activities of this group created the illusion within the Belarusian opposition that their struggle against Lukashenko's regime might get help from abroad.
The collapse of the Belarusian party system resulted in usurpation of all branches of authority by one man—Alexander Lukashenko. His next step in his quest for increased power was the purging of the political arena through eliminating all potential rivals.
In July 1999, Viktor Gonchar, former head of Belarusian Central Election Commission (CEC) was elected as acting chairman of the 13th Supreme Soviet that had been unlawfully dissolved by Lukashenko in 1996. Gonchar headed the Soviet's special commission for legal investigation of Lukashenko's contravention of the Belarusian Constitution and other laws.
The collapse of the Belarusian party system resulted in usurpation of all branches of authority by one man—Alexander Lukashenko.
In September, the Commission issued its report which found that the constitutional amendments imposed by Lukashenko in November 1996, were a "seizure of power by non-constitutional methods." This report was scheduled to be signed on September 19th, 1999 at a meeting of the 13th Supreme Soviet members and be the basis upon which further legal actions could be taken. However, on September 16th, Viktor Gonchar and his friend Anatoly Krasovsky, a Belarusian businessman, went missing in Minsk and the Supreme Soviet meeting was cancelled. Thus, a unique moment to create a legal precedent and to initiate a procedure to remove Lukashenko from power was lost.
According to Belorusskaya Narodnaya Gazeta and Narodnaya Volya, Lukashenko assigned Yuri Sivakov, Minister of Internal Affairs, to handle the situation. The latter supervised a secret rapid-response team headed by Dmitri Pavlyuchenko that was created to eliminate the President's opponents (called "the death squadron"). There is a strong likelihood that Viktor Gonchar and Anatoly Krasovsky were killed by orders of the Belarusian president.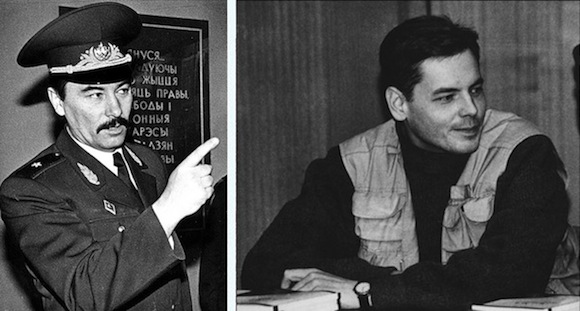 On May 7, 1999, a former Minister of Internal Affairs Yuri Zakharenko went missing as well. Vladimir Borodach, a reserve military officer and a former GRU (Foreign Military Intelligence) Colonel, who knew Zakharenko personally and investigated the case, later reported that Zakharenko had been kidnapped by the "death squadron." He was beaten and tortured in order to get him to confess that he was planning a coup. Since Zakharenko never confessed, he was killed.
That same year another man went missing—Dmitry Zavadsky, cameraman for the Russian TV Channel ORT (now First Channel) disappeared right before he was supposed meet with the journalist, Pavel Sheremet. (Both had been arrested in Belarus in 1997 for their coverage of problems on the Belarus-Lithuania border.) Zavadsky drove to Minsk airport where he was supposed to meet Sheremet but disappeared and the meeting never took place. Shortly before his disappearance, Zavadsky had gone on a business trip to Chechnya and, according to one version, he was murdered because he had discovered compromising information about Lukashenko during that trip.
In his book Firing Party, Oleg Alkayev, a former director of Pre-Trial Detention Center No. 1 in Minsk writes: "Many people, hypnotized by the President's eloquence, or rather phrase-mongering, sincerely believe that all the horrible crimes—the kidnapping and killing of people—were committed by a gang of scoundrels who took advantage of a trusting President who cannot keep an eye on everything. <...> For a long time, I was under this hypnotic spell. President's demagogy <…> was having its bad effect. With his good acting skills, determination, and utter cynicism, Lukashenko was able to repress, in quite a short period of time, the strong resistance of independent politicians. He forced some of them to emigrate, lured others to his side, and destroyed the toughest, most implacable and dangerous opponents, like Yuri Zakharenko and Viktor Gonchar."
After Viktor Gonchar went missing in Minsk, a unique moment to create a legal precedent and to initiate a procedure to remove Lukashenko from power was lost.
As Anatoly Lebedko, leader of the United Civil Party, described the political situation in Belarus to IMR, Lukashenko's regime is based on three pillars: "First, it's fear, which is used by the regime to maintain total control and influence the public. Belarusian siloviki have carte-blanche to take repressive measures against the dissidents. At the legislative level, the Belarusian KGB is allowed, without the need of anyone's permission, to enter any premises at any time and to use violence and weapons. Secondly, the majority of the population is economically dependent on the regime. Eighty percent of the population receive their salaries, pensions, allowances, stipends, etc. from Lukashenko. People don't have any alternatives. Thirdly, the Kremlin, who provides Lukashenko with financial support and defends Belarus' interests before international organizations. Without Russian aid, Lukashenko would have been unable to fulfill the social contract with the majority of the population, at least until the recent economic crisis."
Russian Vector
The current geographical position of Belarus—at the crossroads of two power centers (Russia and Europe)—predetermined that it would be an object in the competition between those powers for the regional domination. As analysts have observed, the limitrophe paradigm, that is, the paradigm for relations of a country located between two powers applies to Belarus and its relations with the European Union and Russia: when relations with one deteriorates, the relations with the other improves.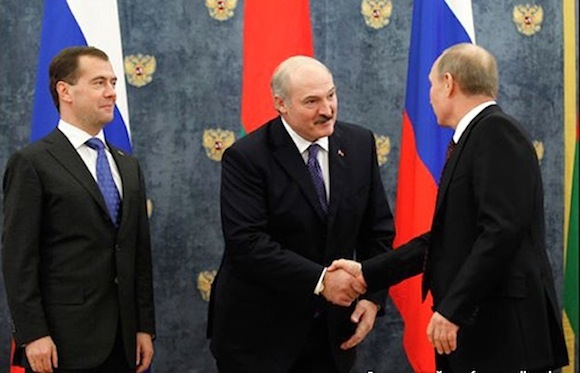 From the very beginning of Lukashenko's political career, he has stated that Russia would be a priority in his foreign policy. After the 1996 referendum, the results of which had not been recognized by the European countries, Lukashenko distanced himself from the EU. In its turn, the EU excluded Belarus from its European Neighborhood Policy—a foreign policy instrument that was developed to create a "circle of friends" with countries located along the EU's borders. At that moment, the future dictator was hardly interested in European partnerships. Far more attractive to him was creating a Union State of Russia and Belarus.
Lukashenko's ambitions were quite obvious and even more far-reaching. The Belarusian president's objective was for a Union State in which: (a) the decisions made by supreme authorities would be mandatory for both countries; and (b) he would be its leader. Russia was not satisfied with such an arrangement. Russian President Boris Yeltsin insisted that Belarus accelerate privatization and democratize internal politics. Negotiations on the issue reached a dead-end, and the document that was eventually signed contained no concrete obligations for either side. The relations between Minsk and Moscow grew even colder after the arrest of Dmitry Zavadsky and Pavel Sheremet. Moscow used its economic and political leverage to deal with the situation and the process of integration came to a halt.
In 2000, an agreement on creating the Union was finally signed. However, when Vladimir Putin came to power, the rules of the game changed in this forced Lukashenko to rebuild his relations with Moscow. The transit of gas from Russia to Europe through Belarus became the cornerstone of his politics.
Belarusian Transit
Since 1992, there has not been any large-scale privatization of Belarus' largest industrial companies (Belneftekhim, Belenergo, Beltransgaz) that together provide up to 75% of the country's GDP. Two trunk pipelines owned by major Russian entities run through the territory of Belarus: the Yamal–Europe gas pipeline (owned by Gazprom) with an annual capacity of 30 billion cubic meters of gas, and a northern branch of the Druzhba (Friendship) oil pipeline (owned by Transneft) with a capacity of 49.8 million tons of oil.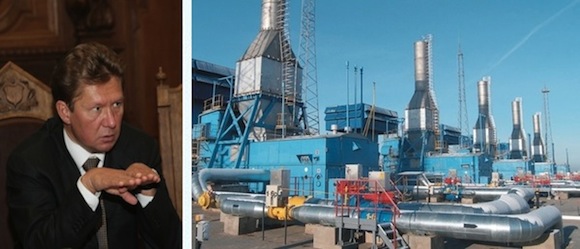 Largely due to the fact that Russian had been selling its energy resources to Belarus at the low Russian domestic prices, the latter had a booming economy. In 2004-06, Belarus' economy grew at an annual rate of 10% and the average salary in the country grew by 80%. In 2005, the situation started to change gradually.
Soon after Vladimir Putin came into power, he changed the management of the country's gas monopoly, Gazprom. The new team sought to end the special pricing granted to Belarus, an "offshore" customer, that had been so beneficial to Lukashenko. In 2002, the Russian gas monopoly offered to sell gas to Belarus at the low price of $29 per a thousand cubic meters in return for Belarus agreeing to create a joint enterprise on the basis of Beltransgaz, the Belarus gas pipeline company. Gazprom estimated the company price at $600 million, while Minsk set the price at $5 billion. As a result, the idea of a joint enterprise had to be buried. In 2004, Gazprom announced that gas sold to Belarus would rise to as much as $50 per thousand cubic meters. In the course of the negotiation process, gas supplies from Moscow were suspended many times, and Lukashenko accused the Kremlin of "terrorism" on those occasions. Still, he agreed to buy gas at $46.68, but didn't concede the Belarusian share in the gas transport system to Gazprom.
Gazprom did not give up on its attempt to take over the gas transportation through Belarus. In March 2006, Gazprom CEO Alexei Miller made a statement that starting from 2007 gas prices for Belarus would rise to the "European level", that is $200 per thousand cubic centimeters. To compensate for the price hike, Belarusian authorities were offered $1.5–2 billion for a 50% share of Beltransgaz. In response, Lukashenko immediately announced that Beltransgaz was really worth $17 billion.
Largely due to the fact that Russian had been selling its energy resources to Belarus at the low Russian domestic prices, the latter had a booming economy.
During the negotiations, the gas price for Belarus was set at the level of $100 for a thousand cubic meters, but Lukashenko reacted by introducing unprecedented transit tariffs for Russian oil—$45 per ton. This conflict led to a full-blown crisis preventing the supply of gas from Russia to Europe as well as limiting the transit of Russian oil. After tough threats from Moscow including the threat of a full scale trade war against Minsk, Lukashenko agreed to a compromise: gas prices increased; 50% of Beltransgaz shares were sold to Gazprom for $2.5 billion; Russian oil export taxes for Belarus were decreased by a factor of 3.4.
In November, 2011 Gazprom signed an agreement to buy the remaining 50% of Beltransgaz for another $2.5 billion, and thus Russia gained full control over the gas transportation system of Belarus. In return for that concession, Lukashenko received a subsidized loan of $10 billion and low rates in gas prices—at the Russian domestic level (in 2012, the price was decreased to $164 from the 2011 price of $244). It should be noted that in 2010, Beltransgaz net losses were about $1 billion. At this time, Gazprom was building its number one energy and political pipeline—Nord Stream to run directly from Russia to Germany along the bottom of the Baltic sea. As many analysts concluded, this deal was an entirely of a political nature since in economic terms, Russia incurred serious losses.
European Push and Pull
Despite its anti-Western rhetoric and a Russian tilt in foreign policy, Lukashenko was amazingly persistent in returning to the idea of cooperation with European countries whenever his relationship with Russia suffered a setback. His idea of "cooperation" was to get loans from European banks in return for democratic reform.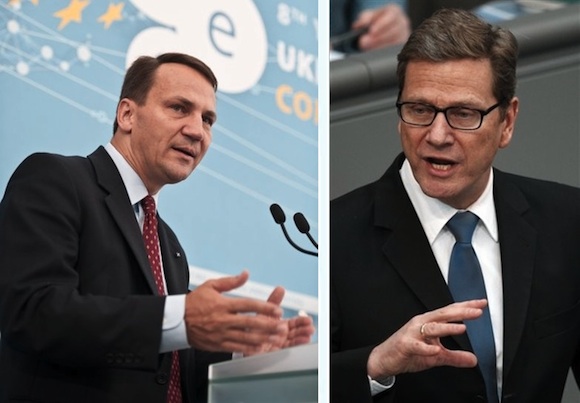 The pattern of relations between Belarus and European Union can be described as a "push and pull policy." The EU, not able to abandon its dream of a Belarusian democracy, regularly seeks to establish good relations with the Belarusian president, but falls into same trap over and over again. Lukashenko constantly promises to conduct reforms, but after a temporary "thaw," he always breaks his promises.
For example, after a long period of cooling relations, the EU, in 2003, adopted a new program of developing its relations with neighboring countries to which it invited Belarus. But the following year's another referendum on constitutional amendments held by Lukashenko forced the EU to reconsider Belarus' participation in the program. There followed a new period of chilled relations that coincided with Belarus economic growth that was achieved due to the low prices of Russian gas.
In 2009, the EU once again invited Belarus to take part in a European project. This time it was the Eastern Partnership under which the European Bank of Reconstruction and Development (EBRD) approved a loan of $30 million to Belarus. In 2010, the dialogue between Minsk and Brussels was developing at unheard-of speed. The German Minister of Foreign Affairs, Guido Westerwelle, and the Polish Minister of Foreign Affairs, Radoslaw Sikorski, offered Alexander Lukashenko a €3 billion loan line and political rapproachment provided that the Belarus presidential elections scheduled for December, 2010, were democratic.
The EU, not able to abandon its dream of a Belarusian democracy, falls into same trap over and over again. Lukashenko constantly promises to conduct reforms, but after a temporary "thaw," he always breaks his promises.
Again, the dialogue with EU coincided when Lukashenko's relations with the Kremlin were worsening, mostly, due to Russia's introduction of the export tariffs to the oil exported to Belarus. In his election campaign, Lukashenko actively engaged anti-Russian rhetoric, blaming Russia for deterioration of Belarusian economy. The Kremlin responded with a propaganda onslaught against Lukashenko's reputation by broadcasting a five-episode TV documentary, entitled Kryostny Batka, or Godfather. For example, the makers of the documentary claimed that Belarus owed all its economic success to Russian subsides that allegedly amounted to $52 billion. They also accused Lukashenko of sanctioning the killings of his political opponents (Gennadii Karpenko, Yuri Zakharenko, Viktor Gonchar). A curious moment came when the documentary mentioned that 10 years earlier, the Belarusian psychiatrist Dmitry Shehigelsky diagnosed Lukashenko as suffering from a mental disorder, "mosaic psychopathy."
The presidential elections that took place on December 19, 2010, in Belarus, once again put end to the European Union's hopes for democratic reforms in this country. Nine candidates, beside Lukashenko, took part in that election, but, according to the official report of the Central Election Commission (CEC), none of them came close to Lukashenko's results—79.65% of the vote. The runner up, Andrei Sannikov, received only 2.43%. The voting day was marred by a mass protest demonstration in Minsk. According to various estimates, 10 to 50 thousand people rallied in the streets that day. The protest was brutally dispersed by the Belarusian police, and more than 600 people were arrested, including all opposition candidates.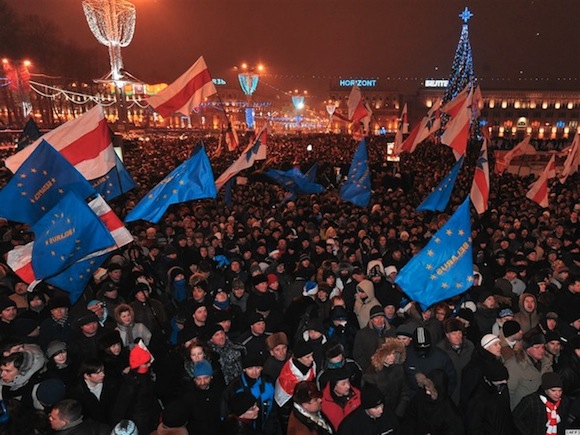 Many international organizations, such as the UN, EU, OSCE condemned the harsh actions of the Belarusian authorities. Belarusian participation in the Eastern Partnership was suspended. In 2011, Belarus withdrew from another program—Euronest, a parliamentary component of the Eastern Partnership. Negotiations on the loans also stopped. Once again, visa and economic sanctions were imposed on Belarus: today, 243 Belarusian citizens and 32 private companies are on a black list. Beside Lukashenko himself, the list includes a number of high profile officials, employees of the law-enforcement agencies, procurator's office, the CEC, members of the president's family, his friends, shareholders of the largest Belarusian companies and certain persons with business abroad.
Early in 2011, Belarus found itself in the midst of an acute economic crisis. For many years, the country had had a negative trade balance was burdened by the costs of the administrative command system. During his presidential campaign, Lukashenko promised to double salaries of the public sector employees (up to $500 a month). But his populist promises were not backed by adequate financial resources and the result was hyperinflation of 108.7% per year, which effectively reduced the average salary to $225 a month.
Early in 2011, Belarus found itself in the midst of an acute economic crisis. To win the 2010 presidential elections Lukashenko promised to double salaries to the public sector employees. His populist promises were not backed by adequate financial resources and the result was hyperinflation of 108.7% per year.
EU made one last weak attempt at reconciliation with Belarus in March 2012. Lukashenko was invited to participate in a program, entitled "Dialogue for Modernization," which implied, among other things, release of all political prisoners. In July, Minsk called the terms of this program unacceptable and again loudly slammed the door in Europe's face.
By that time, Lukashenko didn't really care. In June 2011, the Anti-crisis Fund of the EurAsian Economic Community (EurAsEC) allocated to Belarus a credit line of $3 billion, which helped save the country's economy (one of the condition of the loan was privatization of Belarusian companies worth $7.5 billion in three years, though as of now none of it has taken place). Russia waived its restrictions on imports of Belarusian goods and approved a $10 billion loan for 15 years to build a new atomic power station in Belarus; it also restructured Belarus' debts for gas purchased in 2011. Gazprom's purchase of Beltransgaz helped stabilize Belarusian currency.
In the final article of the series: Public compromise; Opposition Divided; New Struggle; The Decline of Dictatorship