From November 29 to December 12, The Institute of Modern Russia presented a unique photographic portrait exhibition entitled "Russian Visionaries. Into the Light" at the 25CPW Gallery in New York City.
Updated: exhibitions took place in New York, Moscow, Berlin и Paris.
Alexei Navalny, Lawyer, Public Figure, Founder of "RosPil" [Anti-Corruption Project]
It doesn't make any difference if it's March 2012 or March 2013. In reality, no dates or deadlines have any meaning. The exact date of the election makes no difference. Putin and his cronies, with the help of their political will, usurped power in our country and are using it to get rich. They will remain in power until we find our own political will to remove them. For this reason, the prognosis is not based on any measures Putin takes. The prognosis is entirely dependent on us.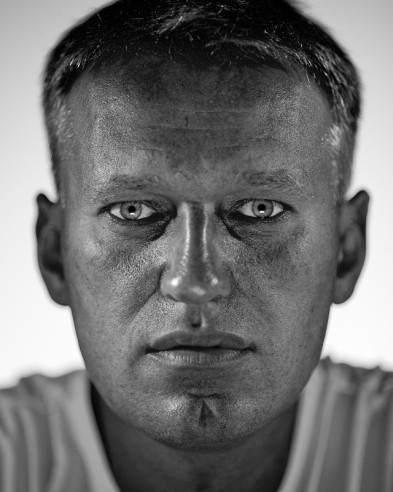 Alexei Navalny was born in the Moscow region in 1976. He received a law degree from the Peoples' Friendship University of Russia, followed by a degree in finance and credit from the Financial University of the Government of the Russian Federation. In 2000, he joined the "Yabloko" political party, where he took an active role in socio-political activities and participated in the founding of a series of youth and civic movements. In 2007, Navalny was expelled from Yabloko because he called for a change in the party's leadership (in particular, its long-time leader, Grigory Yavlinsky) and the replacement of more than 70% of its membership.
Beginning in 2008, Navalny launched several anti-corruption projects aimed at investigating abuses in large Russian corporations. The activities of companies such as VTB, Sberbank, Rosneft, Gazprom Neft, and Surgutneftgas caught the attention of the project. Navalny's publication about the embezzlement of funds at Transneft elicited a huge response. Making reference to the company's accounting documents, Navalny accused its management of stealing 120 billion rubles during the building of the Eastern Siberia-Pacific Ocean oil pipeline. In December 2010, he launched the "RosPil" project, devoted to the war on corruption in government acquisitions and transactions, and in May 2011, he launched the "RosYama" project, which is focused on repairing Russia's roadways.

Lyudmila Ulitskaya, Writer
That is a difficult question, and my answer will not be trivial.

I have a feeling that the future course of events will have nothing to do with whether or not Putin is in power, because a flowerbed sown with thistle seeds, turnip seeds, and who knows what else cannot grow tomatoes, strawberries, or even pineapples. Today there is no force capable of rapidly and sharply changing the current situation, which has developed over the course of almost two decades.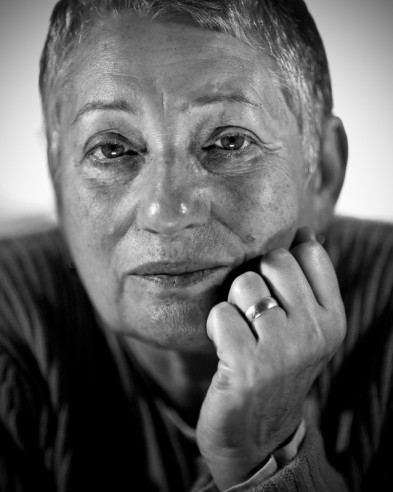 The consciousness of the formerly Soviet person, who has become a Russian, has not changed, and I would even venture to say that new traits, which are highly unfavorable for the development of the country, have appeared in him. The general corruption of our society has taken on an all-encompassing character. It reaches not just the upper echelons of our state, but all of the lower classes as well. For this reason, serious changes to the life of our society, though they are desirable, will require more than one year and not just the replacement of one person by another.

We see the Putin-Medvedev situation — they're practically one person. When Medvedev came to power as president, many Westerners asked me: "How do you see this situation developing?" to which I replied (and it turns out I was correct) that the litmus test would be the [Mikhail] Khodorkovsky affair. If Khodorkovsky was released, we would consider that the government had changed. If not, then the government had remained the same. Unfortunately, it turned out to have remained the same.

I don't think that the upcoming election can radically change the general direction of the development of our society. I'm afraid that several decades of "oil stability" await us, followed by severe turmoil. Will we be able to find a new way, to join the ranks of civilized nations who respect the law? That is an important question.

I am not very optimistic, but on the other hand, I'm a realist with a sort of mystical inclination. In our situation, we can only have faith in some unforeseen event, which we could call a "Black Swan" miracle (thank you to Nassim Taleb for this term). This black swan is an unexpected event that is totally unpredictable. My hope is for a good black swan to arrive, flap its wings, and cause a beneficial event that will change the direction we're moving in. This is, perhaps, the only hope that I think is more or less realistic.
Lyudmila Ulitskaya was born in 1943 in Bashkiria. She graduated from the Moscow State University with a degree in Biology. Subsequently, she worked at the Institute of General Genetics at the Academy of Sciences of the USSR, but in 1970, she was fired for reproducing a "Samizdat" (a censored publication copied by hand with the intention of redistribution, — trans.). She declared herself a writer in the late 1980s, when she began writing short stories. In 1992, the magazine Novy Mir published her novella, Sonechka. The story brought Ulitskaya worldwide attention: in France, the book was awarded the 1996 Medici prize for best translated novel. Several novels followed, each of which became a literary event of the year. In 2001, Ulitskaya received the Booker Prize for her novel Kukotsky's Case, and in 2007, she received the Big Book Prize for her novel Daniel Stein, Interpreter.
Ulitskaya's books have been translated into 32 languages. As a member of a literary rights organization, Ulitskaya is also famous for her active civic participation. She is the head of a project called Another One, Others, About Others, a series of children's books about cultural anthropology. In 2009, the newspaper Novaya Gazeta published correspondence between Ulitskaya and the imprisoned Mikhail Khodorkovsky.

Viktor Shenderovich, Writer and Satirist
Universal experience tells us
That kingdoms perish
Not because the life is hard
Or the suffering great
They perish because —
And the longer it takes, the more painful it is —
People no longer respect
Their Kingdoms.
Bulat Okudzhava wrote this in reference to the Soviet empire.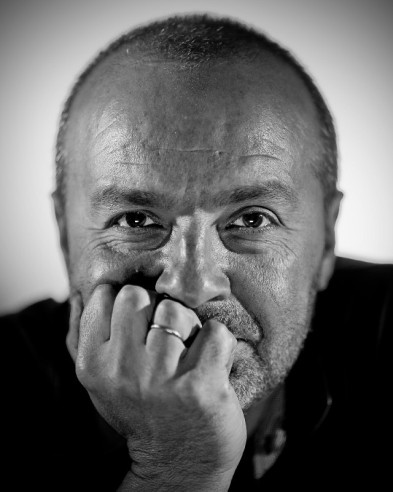 If the Soviet empire ever had a serious ideology, then today everything boils down to snatching up and consuming more. This is a larcenous ideology — it can't be sustained for long. And now the nation is holding on only thanks to expensive freebie oil. Any country where the government begins to associate itself with bloodsucking and pressure, where it impedes people's lives, eventually becomes unbearable. In captivity, man is not productive. His thoughts are not productive, and his soul does not grow. People start to run, and those who don't run take to drinking or build a cocoon around themselves. It seems to me that the most obvious possibility today is, unfortunately, ordinary deterioration, the slow hemorrhaging of people from the country. There doesn't seem to be a war, but one after another, people are leaving the country. Everyone who values dignity and doesn't want to live in the shadow of Lubyanka tries to resist in Russia, and the rest vote with their feet.

George Bernard Shaw said that the most important history lesson is that no one learns from history. But history is cruel — it's a system of deferred penalties, — and those who are inflicting punishment on [Mikhail] Khodorkovsky and [Platon] Lebedev aren't thinking about the fact that a punishment awaits them and their children as well. One way or another, they will pay this delayed price.

Fidel Castro once said, "Motherland or death." Today Russia faces the following choice (please excuse the grandiloquence): the motherland or the Administration. I hope that, in the near future, we as a society will awaken and understand that everything happening in Russia has an immediate connection to our lives, and that we will make a choice in favor of our motherland.
Victor Shenderovich is by training a theatre instructor and has taught stage movement at GITIS (now the Russian University of Theatre Arts). Since 1992, he has worked in television, creating films about Zinovy Gerdt and Gennady Khazanov. From 1995 to 2003, he was a scriptwriter for the satirical TV show Kukly, and wrote and hosted the programs Itogi and Besplatny Syr. He was a two-time winner of the Taffy award (in 1996 and 2000). Since the elimination of independent television in Russia, he has worked for the radio stations Ekho Moskvy and Radio Svoboda. He has also worked as a columnist for the magazine The New Times since 2007.
He is a recipient of several prestigious literary and journalistic awards, including the Golden Ostap, the Golden Feather of Russia, and the Journalism as a Deed Award. He was also awarded the Moscow Helsinki Group Award.
Shenderovich is also a public figure. In 2003, he was one of the founders of the opposition group "Komitet 2008." He ran for a seat in the State Duma of the Russian Federation as an independent candidate and wrote the book Nedodumets, or How I Beat Mark Twain (2005) about his election campaign. In 2010, he organized an anti-fascist meeting in Moscow called "Moscow for All." That same year, he signed an open letter called "Putin Should Resign," which was part of a public campaign demanding the dismantlement of the ruling regime in Russia.

Sergei Parkhomenko, Journalist and Editor
What will happen in 2012 if everything stays the same? I think we'll lose time, we'll get stuck, because the most valuable thing in life is time. We're losing time. Soon our country will get stuck and start moving backward. Today, Russia is in a situation similar to that of a person who thinks a different life is in his future. Like that person, Russia's attitude is not to stress — it can tolerate its current life and ready itself for what lies ahead.

Many people live like this; they think their current life is a dress rehearsal for the future. But, as is often the case, it will soon become clear that this life, full of suffering and overcoming, was their real life. More often than not, this is discovered too late.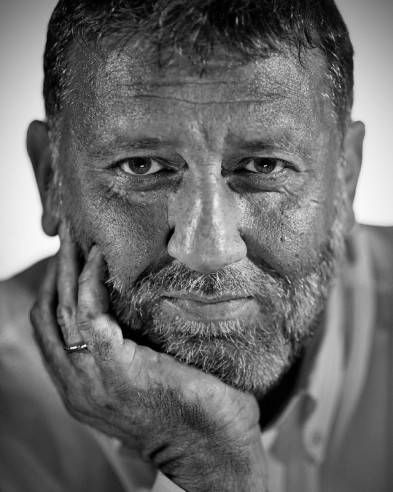 Meanwhile, time is running out, and soon the current generation will cease to exist. The people who were destined to live through these strange and scary years — scary mostly for the deceit, which has become an important characteristic of Russian society — will disappear. There is a lot of lying happening — ongoing, daily, routinely — pervading human relationships on various levels, for various reasons, and in various situations. People are poisoned by the duplicity that surrounds them and by lies about the rules of the game being played around them, a game in which they are frequently forced to take part. These people will not get back the years they lived in a web of lies, and this life will become their only one.
Born in 1964, Sergei Parkhomenko graduated from Moscow State University with a degree in Journalism. He then worked as a political journalist, writing for the newspapers Segodnya and Nezavisimaya Gazeta. In 1996, he founded and became editor-in-chief of Itogi, the first world-class socio-political weekly news magazine in Russia, which was published in cooperation with Newsweek. After the 2001 destruction of Vladimir Gusinsky's media empire, which owned Itogi at the time, Parkhomenko was forced to step down from his position as head of the magazine. With his team from Itogi, he launched a new magazine, Yezhenedelny Zhurnal.
He later worked in the book publishing industry, successively heading the Inostranka, KoLibri, Atticus, and Corpus publishing houses. In 2009, he became the editor-in-chief of the Vokrug Sveta publishing house. Outspoken and uncompromising, he hosts a weekly live radio show, Sut' Sobitii (the Essence of Current Events), on the radio station Ekho Moskvy.
Yevgeny Yasin, Economist, Academic Supervisor of the National Research University, Higher School of Economics
I believe that Putin's personality isn't completely suited to solving the urgent problems our country is facing. The issue is that the policies that were pursued before the economic crisis of 2008-2009 have exhausted their potential. They were centered mainly on raising oil prices and creating a serious asset — a market economy. The uniqueness of Putin's governing style lay in the fact that he strengthened the government's influence and put pressure on business. This pressure caused a significant decrease in business activity. Now, under new conditions, business activity and the optimistic outlook of a society focused on development are the main factors which could allow Russia to meet the challenges of the 21st century. I don't see such opportunities for Vladimir Putin.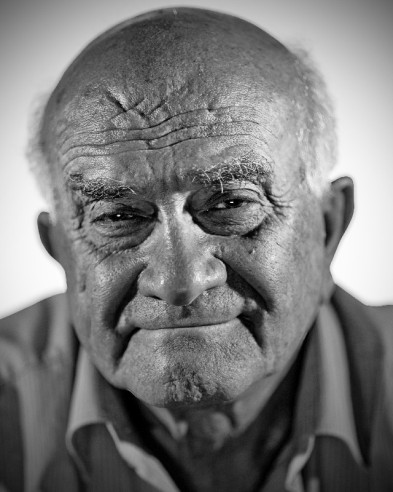 I'm not a proponent of rapid, radical reform because in countries without a tradition of democracy, this type of reform is usually very dangerous. Putin's rollback might not be the only one. For this reason, we must be careful. I would choose a path of gradual development, but this doesn't mean "doing nothing" or using force. The key moment in this whole process will be when the use of force is replaced by the rule of law and corresponding legal institutions. In the words of Douglas North, we must establish impersonal lawful relationships, instead of the personal ones which predominate the Russian tradition. We need to replace them. Countries that have become successful and entered the "golden billion" were able to make such changes. This is the primary challenge that stands before us. For this, we need new people.
Yevgeny Yasin was born in Odessa in 1934. He received degrees from the Odessa Institute of Civil Construction and the Economics Department of the Moscow State University. He holds a Doctorate in Economics, has authored over 10 monographs on political economy, and is one of Russia's most respected economists. He worked at the Research Institute of the Central Statistics Office and subsequently managed the laboratory of the Central Institute of Economics and Mathematics of the USSR Academy of Sciences. In 1989, he headed the State Commission on Economic Reform for the USSR Council of Ministers. Two years later, he became the Director of Economic Policy for the Russian Union of Industrialists and Entrepreneurs and established the Expert Institute Independent Research Center.
Since 1992, Yasin's professional activities have included government work. In 1994, he became the head of the Analytical Center under the President of the Russian Federation and was named the Minister of Economics. Since 1998, he has served as the Academic Supervisor of the Higher School of Economics of the National Research University. Since 2000, he has been the head of the Liberal Mission Foundation, which conducts research and organizes discussions on economic, political, and social problems. Until 2007, he was a member of the political council of the Union of Right Forces party, but left after being appointed a member of the Civic Chamber of the Russian Federation.
Mr. Yasin maintains an active civic profile. In his many interviews, he often calls for a war against the corruption and bureaucratization of the Russian economy, as well as the illegal persecution of Russian businessmen.

Vladimir Pozner, TV Reporter, Host of the "Pozner" show on Russia's Channel One
The issue of what will happen after March 2012 has been worrying me for some time. I am not usually a fan of predictions as this is not my area of expertise, but one thing is clear to me: Russia cannot remain in its current state. I travel around the country a lot, and can therefore say from personal experience that I have never before — even during the Brezhnev years — seen the level of indifference, apathy and cynicism that can be observed today. Moreover, this attitude can be seen most prominently among active, educated people — businesspeople and students. This is the most capable and valuable part of our society, which today espouses, to some extent, a feeling of despair, of being lost, and of having a lack of priorities. This is a bad situation, and it must change.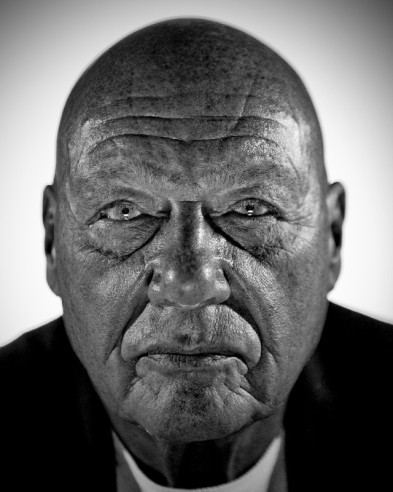 Regardless of your opinion of [Vladimir] Putin or [Dmitry] Medvedev, you must admit that they are not foolish people, and they understand as well as we do that our situation is bad. It's another matter that in public they say otherwise, but all politicians do that. More than anything, it alarms and even disturbs me that we are being kept in the dark. We are treated like immature schoolchildren. This is, broadly speaking, disgraceful. In the end, these people ostensibly represent our interests and are obligated to be accountable to us. I think that very serious events await us. I cannot say what events these will be or in which direction they will change things, but right now, I don't have a good feeling about the future, even though I am, by nature, an optimist.
Vladimir Pozner was born in Paris in 1934. He attended schools in New York and Berlin. He received a degree in Biology, with a concentration in Human Physiology, from Moscow State University. After graduating from University, he did scientific and literary translations and worked as secretary for the renowned author Samuil Marshak. In 1961, Pozner was hired by the Novosti News Agency, where he was editor of the magazines USSR (subsequently renamed Soviet Life) and Sputnik. In 1970, he moved to the Soviet State Committee for Television and Radio Broadcasting, working as a Moscow radio commentator for the main broadcasts to the United States and Great Britain. He hosted his own radio program in English until 1985. Beginning in the late 1970s, Pozner became a frequent guest on Nightline, which aired on ABC. In 1985, he co-hosted the Leningrad-Seattle "spacebridge" with Phil Donahue, which made him famous in the Soviet Union. From 1991 to 1996, he co-hosted the program "Pozner/Donahue" on CNBC.
In 1994, Pozner was chosen as the first president of the Russian Television Academy, where he worked for 14 years. From 2000 to 2008, he hosted his own talk show, "Vremena", on Russia's Channel One. After its cancellation, a new show was launched called "Pozner." In 2008, the series "Odno-etazhnaya Amerika" (One-floor America) was released on Russia's Channel One. The series visually presented the travel notes of Vladimir Pozner and another popular TV personality, Ivan Urgant, during their travels around the U.S.

Lyudmila Alekseeva, Human Rights Activist and Chairperson of Moscow Helsinki Group
I have a feeling that this election will be different from the previous one, but not because something has changed among the authorities. The authorities, unfortunately, will continue to strive for the victory of the United Russia party. But if before you had people saying that they cannot affect the situation and are helpless, now they are angry. People no longer respect their own state. And I'm not the only one who sees this.

In August, the Levada Center published the following survey data: 64% of respondents said they do not trust the State Duma (the Russian lower house) and United Russia, 58% disapproved of the current deputies' activities, 19% said they were more or less satisfied with them, and only 1% were completely satisfied. Moreover, 55% said that authorities were concerned only with their own well-being, and only 12% described them as a good team of politicians who are leading the country in the right direction.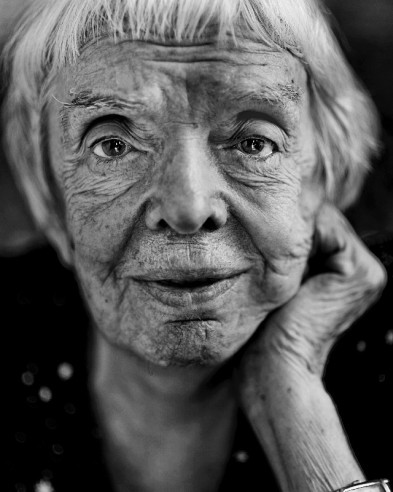 These elections will be rigged just like the previous ones. Here's some more data: in 2011, 62% of respondents said that the 2007 elections were rigged in favor of United Russia. But waiting for decisive action of the kind we saw in Ukraine, Moldova and Georgia is impossible in such a large multi-ethnic country as Russia. Even if these next elections go the way authorities want them to, I doubt that the ones afterward will follow the same recipe. Something will happen in the interim. The regime won't necessarily fall, but one thing is clear: by forcing the desired result for the parliamentary and presidential elections, Putin will not be able to feel and rule the same way as in the previous presidency. He will have to have more consideration for the people.
Lyudmila Alekseeva was born in 1927 in Yevpatoria, Ukraine, Alekseeva graduated with a degree in history from the Moscow State University and completed post-graduate studies at the Moscow Institute of Economics and Statistics. She worked as a history teacher, and later as the Archeology and Ethnography editor at the Nauka ("Science") publishing house. From 1970 to 1977, she was a member of the Institute of Scientific Information on Social Sciences at the Soviet Academy of Sciences. 
Having been a member of the Communist Party since 1952, Alekseeva experienced an ideological crisis after [Joseph] Stalin's death and [Lavrentiy] Beria's arrest, and she reconsidered much of Soviet ideology. In the 1960s, she became an active member of the dissident movement and engaged in self-publishing activities ("samizdat"). In 1976, she accepted famous physicist and dissident Yuri Orlov's offer to join the newly-created human rights organization Moscow Helsinki Group (MHG). Shortly after the group was formed, she was forced to leave the USSR under threat of arrest. From 1977 to 1993, she lived in exile in the U.S., where she published several scientific papers, including the monograph "The History of Dissent in the USSR" (1984). 
After returning to Russia in 1996, Alekseeva was elected chairperson of the revived MHG. In 2002, she became a member of the Commission on Human Rights under the President of Russia (renamed the Council for the Development of Civil Society Institutions and Human Rights in 2004). Alekseeva has been actively involved in the activities of Strategy-31, a social movement in defense of Article 31 of the Russian Constitution, which protects the Freedom of Assembly. She is one of Russia's most prominent human rights activists, and speaks regularly, offering scathing criticism of the political regime and the actions of the current government in Russia.

Garry Kasparov, Multiple World Chess Champion, Politician and Public Figure
I think that Russian authorities will be able to push through this farcical election cycle. But afterward, even Russians who are far removed from the opposition will wonder about their own future and that of their children. And the answers to their questions will be heard in the form of the harshest accusations against the current regime.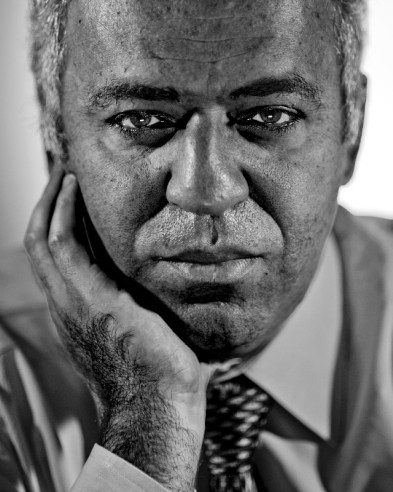 The world is on the verge of great economic turmoil. It is clear that Putin's Russia is absolutely unprepared for the challenges of these times. Therefore, the forecast should be for the next 12-15 months and not the next 12 years. I think the reference point will be February 2013. The global crisis will gain momentum at this time. Adjustments to oil prices are possible. Markets will fall. Most likely, the ruble will continue to lose value. In this case, I'm afraid that the analogy with Egypt might be too weak. There is no doubt that Putin would give orders to fire on his own people. He is ready to fight and spill blood because he has nowhere to go. The question is whether there are enough people willing to resist.

Therefore, the opposition should realize that parallel alternatives must be created. Today, there are several interesting projects related to the creation of alternative Internet spaces and online independent television outlets. We just have to distance ourselves from this government and build our own. We need to build links between the hundreds of thousands of people who are ready to do something, but who are still in a vacuum. They must be linked together via horizontal networks that will, in time, save the country from the inevitable collapse of the regime. Russia should not perish along with the Putin regime, but unfortunately, the likelihood of such a catastrophic scenario increases every day.

People who are active, hold a clearly defined position, and who are ready to act as free citizens could quickly create a qualitatively different situation in Russia. So the answer to the question of what happens during the regime's death throes depends on the willingness of many people to take part in these changes.
Garry Kasparov was born in Baku, Azerbaijan in 1963 and graduated from the Azerbaijan Pedagogical Institute of Foreign Languages. Kasparov was brilliant in chess from a young age and later became an apprentice of the 6th world chess champion Mikhail Botvinnik. In 1985, Kasparov won his first world championship title in a match against Anatoly Karpov and became the youngest champion in the history of gaming. From 1984 to 2005, he consistently topped the world chess rankings. Eight-time Olympic champion and winner of 11 chess "Oscars" (prizes for the best chess player of year), Kasparov was the first person to play chess against a supercomputer. He was also the first and only winner in a simultaneous timed match against nine national Olympic teams. He is the author of over 20 books. 
In 2005, Kasparov ended his chess career to devote himself to politics and has participated in a number of opposition movements: he is the chairman of the United Civil Front, one of the co-chairmen of the All-Russian Civil Congress, and a member of the Russian Federation's National Assembly. In November 2007, Kasparov was detained for five days for participating in an unsanctioned demonstration. Amnesty International condemned the actions of Russian law enforcement agencies, recognized Kasparov as a prisoner of conscience, and demanded his immediate release. In 2008, he founded the federal council of the united democratic opposition movement called "Solidarity." In 2010, he co-wrote "Putin Must Go," a political declaration of the Russian opposition. Garry Kasparov is one of the most prominent leaders of the opposition to the existing political regime.

Mikhail Yefremov, Theater and Film Actor
Frankly, I see no reason why Putin wouldn't remain in power. Especially in a country like ours, with its Byzantine traditions. Vladimir Putin is a pragmatist. He is a cynical, detestably reasonable strongman, so who knows where his pragmatism will steer him.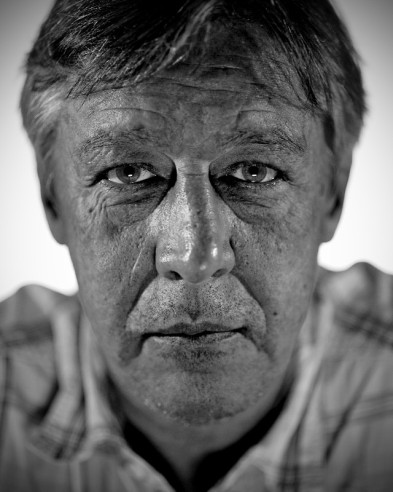 But seriously, things could be much worse: thank God it hasn't come down to monstrous things like torture and other manners of atrocity. We mustn't forget what Shnur [Sergei Shnurov] said: if we held free elections in Russia right now, everybody would be clutching their heads. Because people are bursting at the seams with anger and frustration. It is unclear whether there is hope for the new generation — that's a total riddle to me. Let's see what happens. But my forecast isn't sunny. Our only choice is to flounder in the milk like frogs. Then maybe we'll get sour cream.
Mikhail Yefremov was born in 1963 in Moscow to a family of actors, Yefremov's father was the famous Soviet actor Oleg Yefremov and his mother was the Moscow Art Theater actress Alla Pokrovskaya. His grandfather was Boris Pokrovsky, a director at the Bolshoi Theater. Yefremov began acting in theater and film at an early age. In 1987, he graduated from the Moscow Art Theater School. He ran the Sovremennik II studio theater and worked as an actor at the Anton Chekhov Moscow Art Theater. He has appeared in more than 100 film and television roles. He achieved nationwide fame in 2000 thanks to his vivid roles in Alexander Mitta's film "The Border: Taiga Novel" and Gleb Panfilov's "The Romanovs: An Imperial Family." Roles in the blockbusters "Antikiller" and "Antikiller 2," "9th Company" and "12" followed. 
Since 2011, Yefremov has been involved in the online project "Citizen Poet," installments of which are posted in video format every Monday on the Zhivy Media Group's F5 portal. The audio is broadcasted live and then posted as podcasts on Ekho Moskvy's website. He reads satirical poems on topical subjects written by Dmitry Bykov in the style of the great Russian poets. Since its beginnings, the program has become a hit on the Russian Internet, and it frequently features blunt imitations of leading figures in the Russian government.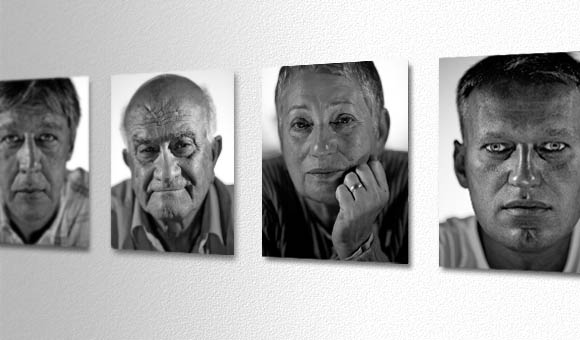 The exhibition was conceived as a multimedia art project, displaying portraits of modern Russian thought leaders alongside their predictions for the future of Russia country after the 2012 presidential elections. The central pieces of this project are the austere black and white photographs taken by Kirill Nikitenko, a well-known Moscow photographer. They depict the faces of prominent Russian writers, actors, journalists, economists, politicians, and human rights activists who are known for their strong, independent views and opposition to the current political regime. Among them are Boris Akunin, Lyudmila Ulitskaya, Eldar Ryazanov, Yuri Shevchuk, Garry Kasparov, Mikhail Kasyanov, Vladimir Pozner, Yevgeny Yasin, Lyudmila Alekseeva, and many others. Another part of the project is the interviews with these personalities, especially the answer to one question: "How do you see the future of Russia after March 2012 if Vladimir Putin remains in power?" Their replies, along with their portraits and short biographies, will be printed in the exhibition catalogue.
The original idea to bring together Russian intellectual opinion leaders came from Elena Khodorkovskaya, who noticed that there was no space, even in the media, where opposition leaders of various professions could unite. The goal of this project is to show members of the American public who are interested in Russian affairs that there are people beside the formal political opposition who see the country's future in a completely different way than the official propaganda depicts it. This is how the title of the project – "Russian Visionaries. Into the Light." – was born.
Soon the exhibition will be also presented in Moscow.
Kirill Nikitenko began taking photographs at an early age, and soon made photography his profession and life purpose. Collaborating with Vogue, Harper's Bazaar, InStyle and L'Officiel magazines, Kirill Nikitenko has garnered fame as a portrait photographer with a broad scope and stylish execution. His subjects are world famous celebrities like Jude Law, Paris Hilton, Michael Madsen, Giorgio Armani, Ora-Ïto, Fanny Ardant, Isabelle Jupper, Mila Jovovich, Dennis Hopper, and Yoko Ono. His works have been published in The Times, Whitewall Magazine, and Conde Nast Traveller. His first personal exhibition "New York. Triptych. Reflections," curated by Elena Khodorkovskaya, took place June 2011 in Moscow and ran for five weeks to a wide acclaim. The artist's portfolio can be viewed online at kirillnikitenko.com.
For more information about the exhibition, please, contact Olga Khvostunova:
e-mail: ok@imrussia.org
tel.: +1 973 726 0401