On September 13, Russia will hold its annual "single day of voting" with dozens of regions electing representatives to a range of public offices. While few Western observers pay close attention to Russian regional politics, these elections may prove more interesting than usual.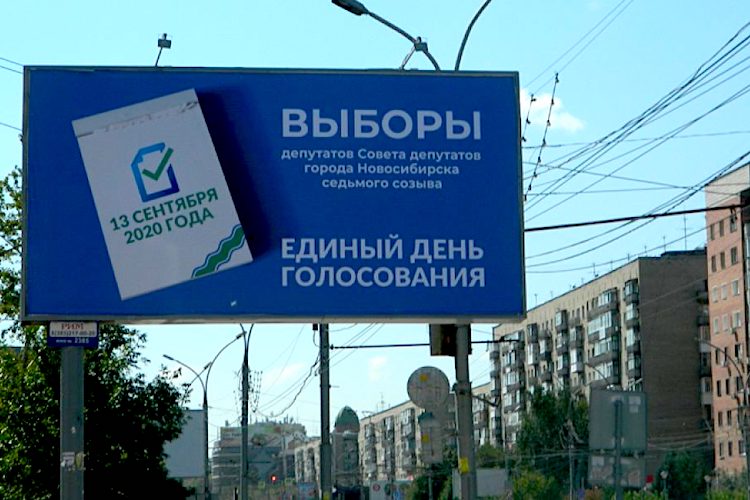 This year, the single day of voting will see 18 Russian regions holding direct gubernatorial elections and 11 regions legislative elections. Dozens of cities and towns across the country will also elect municipal assemblies and, in some cases, mayors. Given the proximity of the 2021 Duma election, the worsening public mood in the face of the economic downturn and the COVID-19 pandemic, and the Kremlin's eagerness to use novel means of coercion to maintain the political status quo, the regional elections this year are well worth watching very closely.
A tight ship 
The Kremlin's regional politics largely stem from Vladimir Putin's attempts to centralize political and fiscal decision making in Russia. This course, in turn, is informed by the 1990s anxieties over ungovernability and separatism. Despite two decades of consistent centralization, which resulted in most of Russia's regions relying financially on transfers from the federal budget and most governors managing rather than governing their regions, the anxiety has not gone away. It is reflected in the 2020 constitutional reform enshrined prohibition of "alienation of Russian territories" (criminal liability for call against "territorial integrity" was introduced in the Criminal Code in 2014) and "unified system of power" from municipal leaders to the president.
In the past two decades Moscow diverged from its centralization course only twice. The first time was in 2012 when, reversing the 2005 reform, direct gubernatorial elections were restored as the Kremlin's response to the unprecedented mass protests over election rigging. Still, even then, the president preserved the right to dismiss governors and appoint new ones. And the second time happened in early April 2020 when Putin placed responsibility for dealing with the COVID-19 pandemic with the regional leaders.
Since 2012, gubernatorial elections have been reduced to a ceremonial procedure of granting a semblance of popular legitimacy to the Kremlin's designee to lead a certain region. The president retained the right to remove elected governors from office based on "loss of trust," and exercised this right quite often, replacing unpopular incumbents with unknown or fairly popular individuals in the runup to the election. There were outliers, of course—people who, by virtue of their unique position within a region or its local elite, could not be removed safely, such Chechen president Ramzan Kadyrov or Tatarstan head Rustam Minnikhanov. But they were the exceptions proving the rule. In 2017 and 2018, twenty governors were replaced by the president, most of them in regions facing elections.
The Kremlin's tacks
In all elections, except for the presidential ones, the Kremlin followed a strategy based on a combination of factors—demotivating voters, abusing electoral laws, co-opting the "systemic opposition," and doling out financial resources to approved incumbents. As David Szakonyi, assistant professor of political science at George Washington University, has pointed out in his new book (Politics for Profit: Business, Elections, and Policymaking in Russia, Cambridge, 2020), this strategy did not affect local businessmen seeking office, since they could afford campaigns and faced no legal barriers to holding public office and doing business concurrently, but it did mean that governorships were off-limits to outsiders.
The Kremlin has also established administrative barriers—carefully crafted "lines of defenses"—to ensure that only approved candidates are able to run for the office of regional head. The first and the most powerful barrier is the so-called "municipal filter." This requires candidates to collect signatures in their support from 5-10 percent of municipal deputies representing at least 75 percent of municipalities in their region, which has rarely been possible without support from the pro-Kremlin United Russia deputies. In the past two years the municipal filter requirements have been interpreted rather strictly: each year six candidates from major parties were kept off the ballot in regions where the incumbent was unpopular. Needless to say, the municipal filter also makes it near-impossible for parties and organizations not represented in legislative assemblies to field candidates for governor.
Regional electoral committees form the second line of defense. They are appointed by local legislative assemblies, which have to take into account the suggestions of the Central Electoral Committee, parties, and municipal leaders. This effectively ensures that the authorities have a firm grip on these committees, whose task it is to adjudicate complaints against irregularities observed in the voting process. 
Opposition response 
These administrative barriers have essentially prevented members of the non-systemic opposition and local organizations from challenging the Kremlin's handpicked candidates in elections throughout the country, even as the former have significantly strengthened their presence in the regions in recent years. 
For years this system worked well, but in 2018 it encountered a surprising electoral upset, with four Kremlin-favored incumbents failing to win elections in the first round—three of them eventually lost their seats. Voters, mobilized by anger over the government's pension reform and local grievances, went for opposition candidates placed on the ballot simply to imitate competition. For instance, in the Primorsky Territory election, the incumbent was so unpopular that people voted for his nominal opponent Sergei Furgal, who had barely campaigned and initially publicly agreed to a deputy governor position. Interestingly, Furgal's recent arrest prompted large-scale, still ongoing protests in the region's capital, Khabarovsk. The surprise upsets were also due to the inertia of local officials and Moscow's failure to provide clear instructions as to how to address the surging support for the opposition.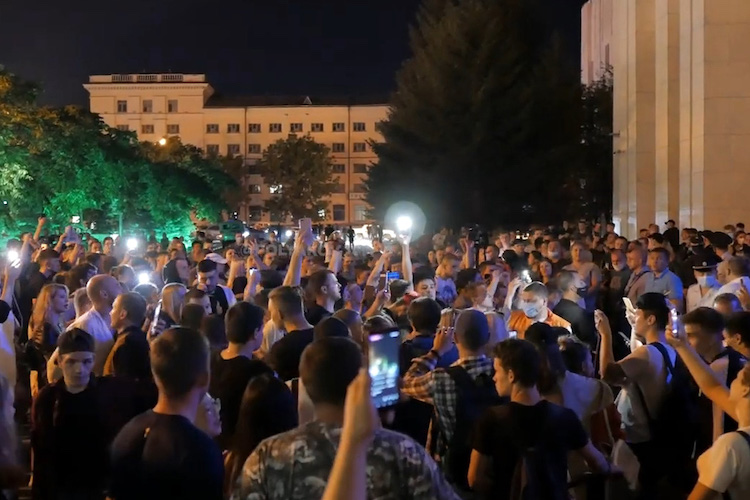 These electoral upsets informed Alexey Navalny's "smart voting" initiative, launched in November 2018 as an attempt to force popular legitimacy onto the system. The idea was for voters to rally around the non-United Russia candidates who had the highest chances of winning in order to unseat as many pro-Kremlin's incumbents as possible. This strategy was not an all-round success, but there is evidence that it did make a difference. In St. Petersburg, according to political scientists Grigory Golosov and Mikhail Turchenko, "smart voting" added seven percentage points to the result of the alternative candidates. In Moscow, it helped  reduce the number of United Russia deputies in the municipal council by a third, while in Khabarovsk and the Khabarovsk Territory it could have contributed to wiping out the ruling party altogether (it is difficult to tell to what extent that result was due to Furgal's personal popularity).
Still, the Kremlin did manage to ensure the desired result in most regions. The authorities' response to the 2019 municipal election in Moscow included administrative tricks to keep opposition candidates off the ballot, harsh repression of the ensuing protests, and significantly increased rigging, as the turnout remained low.
The symbolism of "losing" the election (the Kremlin considers it "losing" even if the approved candidate fails to win in the first round, and the election is decided in the runup) is unacceptable for the regime, which is why this year the Kremlin's political technologists will try to prevent any hiccups in all the eighteen regions facing gubernatorial elections. It looks like this year the authorities' strategy to turn United Russia's dropping popularity (currently hovering around 30 percent nationally) into another "resounding victory" remains unchanged and includes the usual tacks of restricting independent observers' participation, introducing three-day voting, and likely using the same blatant falsification as recently seen in the constitutional referendum. This approach, however, is becoming increasingly risky.
Risks of the September elections 
While the Kremlin's grip on the "power vertical" allows most incumbents in most regions that are up for reelection this year to count on easy victories, some are expected to face opposition pressure either over local grievances or general distrust for United Russia. As a result, the growing gap between the Kremlin's desired election results and local moods is more risk-fraught than a couple of years ago. 
Arkhangelsk Region has recently seen a failed attempt to merge with the sparsely populated but oil-and-gas-rich Nenets Autonomous District with the region, thereby filling its coffers to tame public anger over the Shiyes landfill project. The merger was shelved after unexpected pushback from local residents and even officials. Still, as acting governor Alexander Tsybulsky complied with the public interests, he was careful to employ the municipal filter to prevent civil activist Oleg Mandrykin from running against him and negotiated with opponent Dmitry Nekrasov of the Communist Party to suspend his campaign in return for endorsing his nomination to the Federation Council, the upper house of Russia's parliament.
Another problematic region is Irkutsk, ruled since 2015 by Communist governor Sergei Levchenko until he was forced to resign by the Kremlin in late 2019 for planning a re-election campaign. His replacement, a Moscow appointee from United Russia, Igor Kobzev, is not only reportedly disliked by locals, but was not even his own party's first choice. Another Irkutsk Communist, Mikhail Shchapov, who is currently running against the acting pro-Kremlin governor, shows strong results in the polls, despite a spoiler candidate named Gennady Shchadov, whose last name purposefully resembles Shchapov's—another well-known Kremlin tack to confuse voters.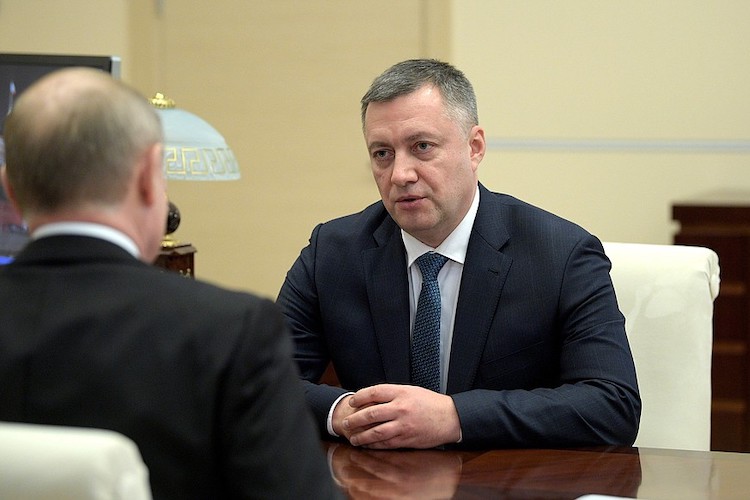 The Khabarovsk protests in support of the popular governor, Sergei Furgal, arrested in early July, have continued for over 60 days and resonated in other Russian Far East regions where residents feel detached and forgotten by Moscow. In September, four of the Far Eastern regions will hold elections. Along with the above-mentioned Irkutsk, they are: Magadan, Kamchatka, and the Jewish Autonomous District. Political sensitivities around these elections are highlighted by the fact that Prime Minister Mikhail Mishustin recently spent a whole week in the Far East, albeit carefully avoiding Khabarovsk, presenting various development projects to local authorities and businesses.
Kamchatka clearly raises most concerns in Moscow, since this region showed one of lowest turnout (44 percent) in the recent constitutional referendum and tepid support (61 percent) for Putin's constitutional reform—lower than Khabarovsk. Its acting governor, Vladimir Solodov, 38, is one of the president's so-called "young technocrats"—a foreign-educated Muscovite, who had previously worked as deputy of Far East presidential envoy Yury Trutnev. To support Solodov's election, political heavy weaponry was deployed from Moscow. Over the last month, he hosted working visits by Mishustin as well as defense minister Sergey Shoigu, a Tuva native and one of Russia's most popular politicians. Solodov's "working meeting" with Putin was also reported by the Kremlin, signaling full support. In addition, Solodov's competitor from the Communist party was disqualified from the race.
Other races that warrant attention will take place in cities, especially those where the opposition has managed to entrench in recent years. A particularly interesting example is Novosibirsk, Russia's third largest city, where what looks like a competitive city council election is taking place. Among the participants are members of the non-systemic opposition coalition called "Novosibirsk 2020" (whose campaign headquarters was attacked by masked thugs on September 8) running against the candidates of the Communist Party, backed by fellow-party mayor Anatoly Lokot, and of United Russia, supported by fellow-party governor Andrei Travnikov.
Elections in Chelyabinsk Region, an infamously misgoverned industrial powerhouse, will also be interesting to watch. No wonder that, before he was poisoned, Alexey Navalny had visited several Siberian cities as part of his documentary series on Russian regional politics.
The September elections are noteworthy not just because they test the regime's grip on power, expose the Kremlin's vulnerabilities, and showcase the opposition's counter-strategies—and not just because they will demonstrate how much Navalny's poisoning has mobilized voters against the Kremlin. One of the key reasons to watch the 2020 elections closely is because they offer a glimpse into what to expect  at the next Duma election. This is the last test run for the Kremlin's electoral strategies and tacks before the nationwide vote next year, which is bound to attract much more international attention and, if orchestrated unsuccessfully, carry far heavier legitimacy costs.