The second wave of the COVID-19 pandemic has reached Russia. While Moscow suffered the most in the first wave, almost two-thirds of the new cases are now registered in the regions. The situation may get worse, since the problems accumulated during the spring pandemic have not been resolved. Unless the Kremlin thoroughly rethinks its fiscal policy, the second wave may hit cash-starved regions even harder than the first.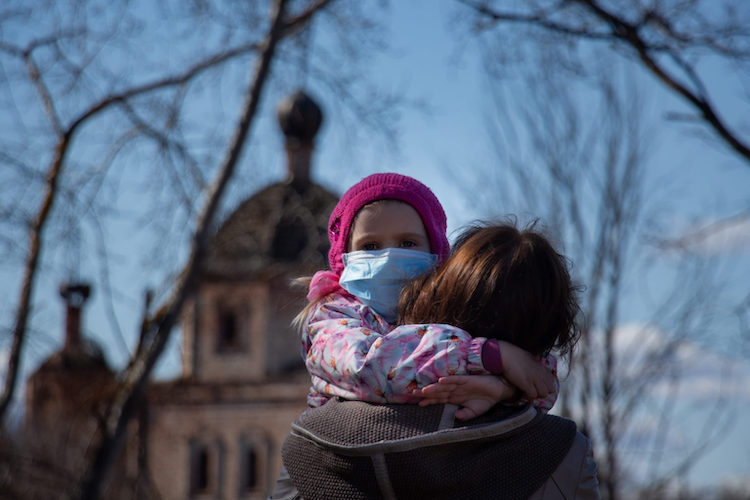 October 23 marked a daily record as Russia logged over 17,000 new COVID-19 cases—the uptick, though, is partly due to increased testing. With over 5,400 cases registered in the capital, Moscow authorities already ordered businesses to send home at least 30 percent of their employees, and closed schools for two weeks. In regions, such as Bashkortostan and Rostov, local outbreaks have caused concern about hospital capacities since early September.
Ill-suited 
In a normal year, most Russian regions do not have enough income to cover their budgetary expenses, given the centralization of budget revenues in the past two decades. This means that they have to rely on federal budget transfers, borrowing, or, in most cases, both. Following a near-miss debt crisis in 2015-16, however, the federal government has tightened the rules of regional spending. The Ministry of Finance set up a system that, among other things, limited how much indebted regions can borrow, and prescribed steps to reduce their debt burden. The ministry also gradually replaced costly bank loans with cheaper ones from the federal budget. This made servicing debts more secure for the regions, although the proportion of non-returnable transfers in regional budgets also fell. As a whole, regions, save for a handful that managed to amass significant reserves, became more dependent on the federal government.
The pandemic has laid bare this dependence and showed its harmful effects on effective policymaking. Regions, on the whole, lost about 26 percent of their revenues in the first seven months of this year, compared to the same period in 2019. Although regional revenues rebounced slightly in the summer, they can easily plunge again in the second wave of the pandemic.
Oil- and gas-producing and processing hubs, such as the Yamal-Nenets Autonomous District, the Krasnoyarsk Territory, the Astrakhan Region, and the Komi Republic suffered a double whammy—pandemic and oil price decline—and lost up to half of their revenues in the second quarter. The situation has somewhat improved since, but federally mandated deferments of tax payments mean that revenues are still lagging significantly behind plans. Even wealthy regions like Tatarstan had to rely on state guarantees to cover healthcare expenses as the federal budget absorbed two-thirds of the republic's tax revenues.
Regional and federal budgets are different in two important ways. First, while the federal budget has amassed impressive reserves in recent years—more than 10 percent of Russia's GDP, which allow them to cushion falling receipts, most regions have nothing in kind. In 2019, regional budgets, on the whole, did build up surpluses—in most cases, sufficient to reduce debt burdens—but not nearly enough also to finance the fallout from the pandemic. Early this year, 37 regions only had reserves amounting to less than five percent of their income in 2019.
Second, the compositions of federal and regional budgets are different. While the federal government can afford cuts by reducing spending on weapons and large infrastructure projects, regions don't have that luxury. Approximately 70-80 percent of regions' spending is allocated for vital public services such as healthcare, education and various social aid, which regions cannot cut in the middle of a pandemic, at least not without precipitating significant public upheaval. Medical workers in several regions are already protesting because many did not receive pandemic-related bonuses promised by Vladimir Putin in April from their hospitals, which often have to rely on the goodwill of donors to purchase vital equipment. In an increasing number of regions, hospitals are running out of beds for COVID-19 patients.
Symptomatic treatment
To make up for the gap in regions' budgets, the government has transferred significantly more money—grants, subsidies, subventions, etc.—to regional budgets than in 2019 (an estimated 2.13 trillion rubles ($27.97 billion) in the first eight months of the year, which is 697 billion rubles ($9.13 billion) more than in the same period last year). This includes at least 200 billion rubles ($2.62 billion) of extra grants announced in April, with 100 billion rubles ($1.31 billion) still to be transferred by the end of the year and 100 billion next year. But this money has been distributed unequally: some regions with significant political lobbying power were compensated in full or even excess, while others received only a fraction of their needs. These transfers will thus hardly plug the hole in budgets, or at least not everywhere, even without further lockdowns that may be on the way. 
Furthermore, an amendment to the Russian Budget Code adopted in April allowed regions to borrow funds in the market above the limit imposed on them (if any), should they need more money to cover pandemic-related expenses. However, regions could only borrow as much as the amount of debt that they were due to repay to the budget this year, since heavily indebted regions placed under Finance Ministry monitoring are not allowed to build up further debt. This effectively caps the fiscal space that regions were allowed at 74 billion rubles ($970 million), and, more importantly, distributes this space very unevenly. The more indebted a region is to the federal budget, the more it can additionally borrow, regardless of its needs. The tiny Republic of Mordovia, for example, with a population of less than a million, got the opportunity to take out a further 3.96 billion rubles ($51.8 million) in debt.
In October, the Finance Ministry seemingly agreed to expand regions' rights to use funds under budgetary loan agreements. Additional funds might be redirected from the National Projects—a series of Russia's spending priorities in 13 policy areas—the deadline for which has been pushed back by six years to 2030 and will almost certainly be refocused on the healthcare system.
But already some governors have indicated that these measures are still not going to be enough. Alexey Teksler, head of the Chelyabinsk Region, called for the removal of borrowing restrictions altogether. Alexander Tsybulsky of the Arkhangelsk Region, who in May tried (and failed) to solve his region's financial problems by absorbing the Nenets Autonomous District, concurred, adding that his region  had received only about a third of the support needed.
From placebo to prophylaxis 
Natalya Zubarevich, an economist and eminent researcher of Russia's regions, warned last month that regions were not ready to face the second wave of the pandemic. She criticized governors who focused on introducing ineffective permit systems and limiting movements across borders instead of building testing capacities, which would allow industrial workers and healthcare personnel to get tested regularly and limit outbreaks in bigger cities. 
Zubarevich is right, but regional governments presently lack two important ingredients to design and implement such policies: reliable data and fiscal power. Underreported case numbers and mortality figures have hindered an effective response to the pandemic on the regional and federal levels since its very start. In October, researchers found that, based on excess mortality, Russia's real COVID-19 death toll could be up to five times higher than official figures.
There are also worries about the quality of information presented to Putin, who has already made it clear that he wanted to avoid renewed lockdowns, as these had a negative effect on the public mood. (According to polls, one in three Russians would like the COVID-19 restrictions to be relaxed.) There is a risk that the president is supplied filtered information that supports this decision. Indeed, one of Vedomosti's sources in the Moscow City Duma complained that it was difficult to reintroduce any kind of lockdown in the capital as long as Putin was only fed information about the development of Russia's COVID-19 vaccine and told by his advisers that the situation was under control. 
Measures taken so far confirm the suspicion that when Putin expanded the rights of governors to deal with the pandemic earlier this year, this was to shift responsibility. The Kremlin is still as reluctant as ever to expand the powers of regional governments, allow them a higher degree of fiscal autonomy, or provide more debt relief. Fears that regions might take unilateral or unconstitutional steps in a crisis are deeply rooted in the minds of Russian leaders, because following the 1998 financial crash many regions did exactly that. After two decades of centralization, the situation is clearly different, but fears remain. 
The government clearly prioritizes the federal budget over regional ones: instead of tapping the National Reserve Fund to increase payments to enterprises, citizens, and regions—as, for instance, Alexey Kudrin, head of the Audit Chamber, suggested—it is slashing federal expenses to protect the fund. It is increasing the mineral extraction tax on certain substances (e.g. multicomponent ores and potash salts) to raise revenue for the federal budget, while regions' income from this tax is set to remain the same, and their corporate tax receipts might fall. The list could go on.
This intransigence means that regions will have to negotiate their fiscal space inch by inch, crisis by crisis. This may fit the Kremlin's centralizing political philosophy and soothe concerns over separatism, but it raises the risks of policy failures that are costly, deadly, or both.