Amidst growing tensions between the United States and Russia due to the latter's military escalation in Ukraine, two experts, Fiona Hill and Andrea Kendall-Taylor, discussed the nature of Moscow's relationships with Kyiv, the intersection of Russian and Chinese interests, and the critical misunderstandings that exist in Washington about these relationships.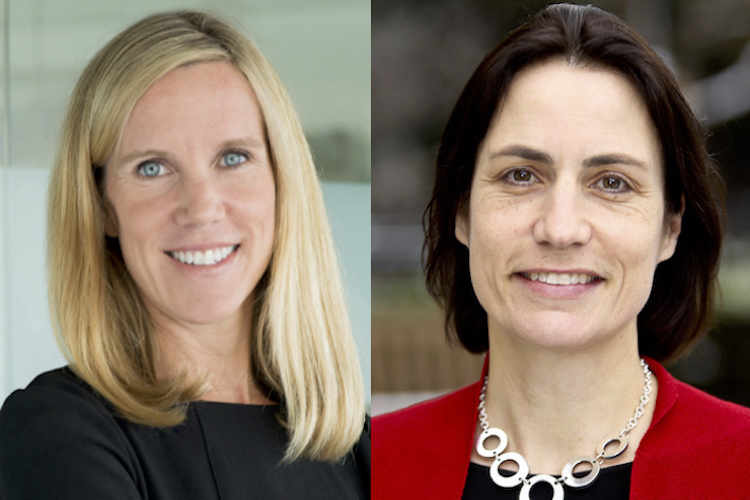 On November 18, Foreign Affairs magazine held a discussion titled "Is America Getting Russia Wrong?" with Fiona Hill, senior fellow at the Brookings Institution and former senior director for European and Russian affairs at the National Security Council, and Andrea Kendall-Taylor, senior fellow and director of the Transatlantic Security Program at the Center for a New American Security. The two experts recently contributed essays on Russia in the Foreign Affairs November/December issue.
Read "The Kremlin's Strange Victory" by Fiona Hill and "The Myth of Russian Decline" by Michael Kofman and Andrea Kendall-Taylor.
Western underestimating of Russia
According to Kendall-Taylor, the idea of Russia's decline is simply a narrative the West has told itself, which leads to its constant underestimation of Russia and what the Kremlin is capable of and willing to do. Flipping this narrative and planning for Russia based on the notion that it is a persistent power is a better strategy because it doesn't assume that Russia will decline in the future. 
Hill agreed that the West has consistently underestimated Russia's ability to mobilize resources, especially natural resources and national security. It is important for U.S. policymakers to understand that Russia's location and size mean that it will never see security in the same way as other countries. Her theory is that Russia always wants to eliminate risks with neighbors—a mentality that stems from World War II, when Hitler unexpectedly invaded the Soviet Union after the Molotov-Ribbentrop Pact. This memory clouds a lot of Russian political thinking because the country was "caught out" and is resolved not to be caught out again.
But how does this mentality shape how Russia sees its relationship with neighbors?
The NATO issue 
The role of NATO, according to Hill, is one of the fundamental points of misunderstanding between Russia and the West. Before the pivotal 1999 NATO bombing of Belgrade, Russia had been told that NATO was no longer a military alliance. Seeing NATO's reaction to the atrocities in Kosovo evoked Russia's concern that similar retaliation might follow due to Russia's war in Chechnya. 
In Hill's words, the West's early half-hearted offers for Russia to join NATO after the breakup of the Soviet Union were misplaced, as was the idea that Russia should accept Western Cold War institutions with no accommodations. The West missed an opportunity to reframe a discussion and sit down with Russia for talks about a new understanding of the European security architecture in the early 1990s, and by the time it was languidly offered later, it was too late. Today, when Russians see NATO's role in Ukraine, they are reminded that the alliance could be used against them. Hill also added that Russia pulling back its mission from NATO and severing other diplomatic contacts have heightened the dangers of the current moment. 
Russia's relationship with Ukraine  
Kendall-Taylor believes that Putin wants to be a "peer on par with the United States." Through the multifaceted campaign in Ukraine, he is trying to intimidate the EU into taking a less confrontational approach toward Russia and to allow him a sphere of influence in Europe, which doesn't want a conflict in its backyard. Contrary to Western perceptions, Russia still sees that there is a struggle to have for influence in Europe. 
Understanding Russia's desire for a sphere of influence and its eye fixed on NATO's activities, according to Hill, should make the U.S. very concerned about the Kremlin's intentions in Ukraine because "there are more reasons to think they'll go in than there is to think they won't at this particular juncture." Russia's rhetoric on Ukraine has changed, as shown by Putin's recent article and his comments at the Valdai Club, meaning that the Russian president is moving red lines. Whereas before he wouldn't accept NATO membership for Ukraine, now he won't even accept NATO infrastructure. The Russian president is not willing to alter the status quo as he contemplates his legacy and infers that things aren't going in Russia's favor. 
In Kendall-Taylor's words, the current moment is a "critical juncture" because of the broader context of Russia-related developments in Europe—the Belarusian migrants border situation, the energy crisis, and the influence of the brewing crisis in the Balkans. This opens a window of opportunity for the U.S., but it is narrow: deterring Putin is hard, leading to questions about NATO's role in this.
In light of Ukraine's aspirations for membership in NATO and the recent meeting between the U.S. Secretary of Defense Lloyd Austin and Ukrainian President Volodymir Zelensky, Putin has many reasons to be concerned about Russia's sphere of influence. Hill believes that Putin seems to be looking for a pretext for future action, adding, "how we tackle this is going to be very complicated because if we do go in [to protect Ukraine], it raises the question of all kinds of territorial conflicts in Europe, but also further afield in the Asia-Pacific."
Russia's relationship with China 
With issues mounting on Russia's Western borders with Europe, Kendall-Taylor sees a deepening relationship between Moscow and Beijing. It may have started as a "marriage of convenience" at the top levels of government, but the longer it persists, the more those interactions help overcome historical mistrust and turn into a meaningful relationship. In her view, it is crucial for the U.S. to understand it as a nuanced relationship and prioritize problems pertaining to defense, the promotion of democracy, and human rights, since both Russia and China are willing to push back on democracy, which they see as a thinly veiled attempt by the U.S. to gain influence. 
While Kendall-Taylor thinks natural fissures in the Russia-China relationship could still play out, she says the notion that the U.S. can split them apart is a "fool's errand." Her advice is for the U.S. to pursue a more extended, gradual strategy to engage with Russia—it is in the United States' interest to interact with Russia to prevent Moscow from going all-in with China. Given that Russia doesn't want to be a junior partner, the U.S. needs to facilitate Russia's ability to pursue a more independent policy.
What to do about Russia going forward is a difficult question. Clearly, the United States' posture has played a part in the current alienation: Russia doesn't see a role for itself in the West, which reinforces its alignment with Beijing. The Russian-Chinese partnership is "more than the sum of their parts," and the West must be attuned to that.
* Liya Wizevich is a leadership team member at the Stanford U.S.-Russia Forum. She holds B.A. in Russian and East European Studies from the University of Pennsylvania and M.Phil. in History from the University of Cambridge.