The role of "soft power" in international relations is growing. The creation of a positive image is becoming an integral part of a country's foreign policy. This has been well understood by the leaders of BRICS countries. However, as IMR Advisor Boris Bruk points out, Russia's current leadership is unlikely to improve its image in the world while it continues with its current policies.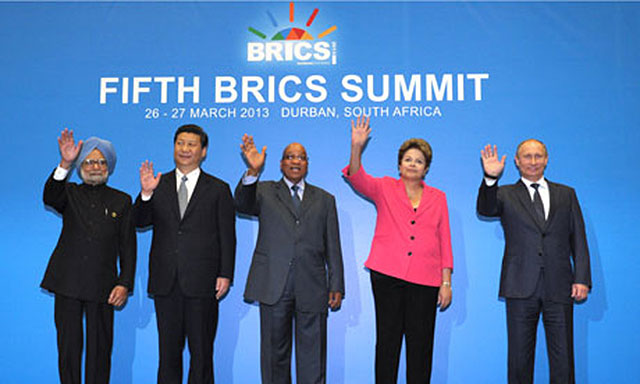 Recent years have been marked by significant changes in the distribution of power in the international arena. According to the US National Intelligence Council (NIC), power shifts are taking place and a new polycentric system of international relations is being formed. The NIC's report Global Trends 2030: Alternative Worlds suggests that by 2030, "Asia will have surpassed North America and Europe combined in terms of global power, based upon GDP, population size, military spending, and technological investment." China will supersede the United States to become the number one world economy. The influence of other states, such as Brazil, India, and South Africa will increase substantially. The UN Development Programme's 2013 Human Development Report offers similar conclusions and highlights "the rise of the South" and a "striking transformation of a large number of developing countries into dynamic major economies."
Brazil, India, South Africa, and China are Russia's partners in BRICS, an alliance that, in the words of Vladimir Putin, is "a key element of the emerging multipolar world." The Concept of Participation of the Russian Federation in BRICS approved by the president before the recent BRICS Summit in Durban states that "the creation of BRICS initiated in 2006 by the Russian Federation has been one of the most significant geopolitical events at the start of the new century." It is expected that BRICS will serve as an integral component of the "new system of global governance" and a "new model of global relations." In that regard, as a number of Russian and foreign commentators suggest, one of the BRICS' key roles is to serve as "a counterweight to Western predominance."
In the contemporary world, economic power is not the only means to increase one's influence in the international arena; it is important to win the hearts and minds of particular audiences. In the multipolar world, soft power will acquire increased importance to advance and strengthen the BRICS countries' influence. The phrase "soft power" is a relative newcomer to Russia's lexicon, and, according to Konstantin Kosachev, director of the Federal Agency for the CIS, Compatriots Living Abroad and International Humanitarian Cooperation, Russia does not know yet how to "use this power effectively." As a result, Russia is currently ranked very low in the Country Brand Index, 83 out of 118, well below all of its BRICS partners.
Country Brand Index, 2012-2013
BRICS Members
| | |
| --- | --- |
| Rank | Country |
| 28 | Brazil |
| 42 | India |
| 43 | South Africa |
| 66 | China |
| 83 | Russia |
Taking into account the increasing significance of soft power and its application by Russia both individually and collaboratively, examining international experience, including that of the BRICS members, is particularly important. Below you will find some of the features of, and ways of applying, soft power by Russia's BRICS partners.
Brazil is the state where soft power plays a primary role. For the most part, the general perception of the country abroad is positive: Brazil is viewed as a state with a rapidly developing economy and social sectors, an attractive and exotic culture, and rich natural resources. Importantly, Brazil is also known for having made impressive achievements in dispute and conflict resolution involving neighboring Latin American states.. It is also highly regarded for its active participation in high-level discussions on such global issues as healthcare, nuclear nonproliferation, climate change and trade liberalization.
In addition, Brazil's "charm offensive," aimed at providing assistance to Latin American and African countries, is highly appreciated. For quite a number of countries, Brazil has become a source of "positive energy," that is instrumental in implementing projects of "horizontal cooperation."
In many respects, Brazil's success in the international arena owes much to significant changes that occurred within Brazil during a relatively short period of time.  Of particular significance were Fernando Henrique Cardoso's implementation of an anti-inflationary macroeconomic strategy, and the social reforms of the "most leftwing president in Brazil's history," Luiz Inácio Lula da Silva. No less importantly, state initiatives to fight gender discrimination, racial inequality, and economic discrimination received international recognition.
Soft power is the key component of Indian foreign policy. Through it, India projects considerable influence on Asian countries in a manner similar to Brazil's soft offensive in Latin America and Africa. A special emphasis is placed on expanding cultural influence. For instance, the Indian film industry—the inimitable Bollywood—and yoga, which has become increasingly popular, are important and effective instruments of soft power. Also, starting from the early 2000s, India has been an active participant in international development programs, including initiatives to promote democracy. India is (after the United States) the second-largest donor to the UN Democracy Fund; since 2006, India donated over $29.7 million to support democracy projects abroad.
In the context of Indian foreign policy, one example is quite illustrative. India chose not to use hard power in Afghanistan and, instead, focused its efforts on providing assistance for infrastructure projects and, in addition, offered scholarships to Afghan students. The soft power strategy resulted in highly positive perceptions of India in Afghanistan. In the same vein, it was the soft approach to intergovernmental relations that helped to restart the dialogue between India and Pakistan by means of so-called "cricket diplomacy."
South Africa, like other BRICS members, places significant emphasis on soft power. For example, South Africa's National Development Plan, which sets a new course for the country, emphasizes the importance of public diplomacy. The shift in foreign policy toward soft power began during the presidency of Nelson Mandela, who sought to attract foreign investment and improve the state's prestige at the international level. Since 1994, South Africa's foreign policy has been largely based on soft power. South Africa often highlights its economic potential as the largest economy in Africa.  In addition, it believes that its participation in peacekeeping operations in Africa is crucial to enhancing its reputation.
Soft power does not always bring anticipated results, and the results are often not as lasting as hoped for.
Sport is another important tool of South Africa's soft power. According to Mandela, it may be the most effective means of communication that can reach billions of people in different parts of the world, as in 2010, when South Africa hosted the FIFA World Cup. Although some disagree, a number of commentators have argued that the international event helped to increase the country's attractiveness. According to government representatives, apart from significant investments, "South Africa acquired an intangible asset—pride and unity of the nation—and, additionally, changed the world's perception of South Africa as an underdeveloped state plagued by crime."
In recent years, the perception of South Africa and its reputation have worsened, which is primarily related to internal problems in the country. Information on violent crimes, police brutality, and corruption in South Africa became part of the global news. As one commentator pointed out, bad news "overshadow[ed] the country's breathtaking landscapes, stunning wildlife and the joy of the 2010 football world cup."
Obviously, soft power does not always bring anticipated results, and the results are often not as lasting as hoped for. A number of negative internal trends that decrease the attractiveness of Brazil, India, and South Africa, still persist. In addition, all three "rising democracies" have become the target of tough criticism from foreign commentators for cooperating with authoritarian regimes.
China began to discuss soft power-related questions in 2003, and has pursued an active campaign to win the support of the international community. One of the main goals of the Chinese government is to create a positive image of the country abroad. At the same time, Chinese decision-makers seek to reduce the "corrupting" influence of Western culture on the citizens of China, and to put in place mechanisms "to counterbalance the 'demonization' of China."
The major strategies used by China to increase its soft power include the organization and extensive participation in large-scale international events, interaction with scholars, cultural exchanges, and international broadcasting.1 It is estimated that "…in the United States alone, there are 800 Chinese journalists, the Chinese television network and radio broadcast in the English language, Chinese magazines and newspapers are published in English with the government of China covering the costs." In over 100 countries, China has established approximately 850 Confucius Institutes, the mission of which is to "help foreigners better understand China."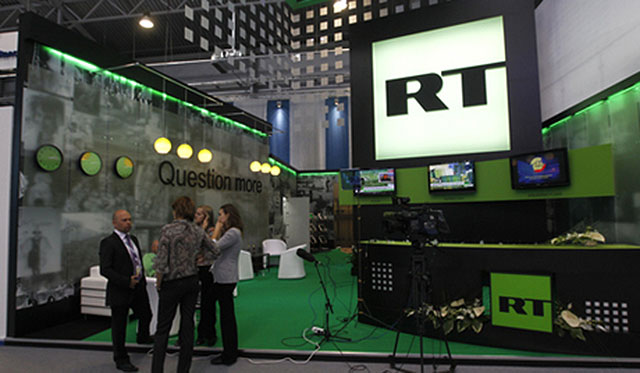 Chinese Central Television (CCTV) holds a prominent position in the Chinese image-making system. It broadcasts in six languages, and, according to one estimate, has an audience of 200 million. Other estimates suggest the "real" number of individuals watching the channel is relatively insignificant due to the propagandistic nature of its content. As one article on soft power in China suggests, "the existing propaganda system provides a useful insight into how the party-state defines its soft power goals and how it will pursue them."2
As practice shows, in today's environment it may be difficult to make a country look more attractive by trying to "manage" its image, particularly when the "polished product" presented to the audience is inconsistent with the reality or general context. Referring to the Chinese experience, a number of experts and analysts predict that China's ambitious efforts to increase its attractiveness "are doomed." First, the "reality" offered to the foreign audience by Chinese media is not, in fact, always the reality, but rather an artificial image crafted in line with the general course of the Communist Party. Secondly, the promotion of valuable achievements of the country occurs in a very negative political context. A number of experts believe that despite all its efforts, China's image has worsened in America, Europe, and the Middle East.
The terms "propaganda" and "soft power" are not the same.
In light of the global experience, it seems obvious that in the changing system of international relations, the success of a country is not determined exclusively by economic factors, military power, or natural resources. In many important respects, success depends on the existence (or absence) of its attractiveness to the international community, which is comprised of multiple components. Those in the forefront are the states, whose foreign policy, models of social and economic development, culture, political system, and values are more attractive to the outside world. Positive and formative activities beyond the national borders, helping to resolve conflicts, providing aid and assistance are the real contributors to a country's image.
In Russia, the introduction of the term "soft power" and its elevation by Putin into an official foreign policy concept will not make the country more attractive. It is also unlikely that using extensive high-pressure techniques à la China will help. Rather, the more persuasive argument is that today, "the essence of the problem is not to create an attractive image of the Russian state, but rather to make Russia itself attractive." At this point, it is probably not that important to make significant investments in efforts to offer the international audience "an alternative to the mainstream [Western] media," (such alternative being, to a large extent, shaped by propaganda tools), but rather to pay increased attention to solving internal problems in a consistent manner and building the real attractiveness of the state.
The terms "propaganda" and "soft power" are not the same. While propaganda involves "persuasion through manipulation," the essence of soft power is in "persuasion through attraction," true and transparent information, and dialogue.3 In addition, despite the fact that, ideally, soft power should be based on a firm foundation, confrontation is alien to soft power. In this regard, the rhetoric of certain influential circles in Russia, based on the principles of "making them do what we want, "weakening the position of the developed countries," and "information wars" stands in contradiction to the policy of using soft power in the system of global relations.
---
1 Edney, K. (2012). Soft power and the Chinese propaganda system. Journal of Contemporary China, 21(78), 899-914
2 Ibid.
3 Fahnrich, B. (2013). Integrating concepts of international governmental communication – A framework for further research. Studies in Communication Sciences.