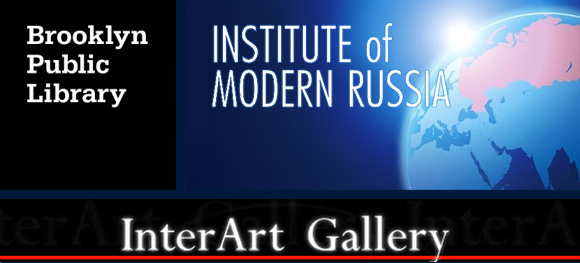 PRESENT
A MULTIMEDIA PROGRAM
on the protest movement in contemporary Russia
September 30, 2012, 2.00 – 5.00 PM
Central Library, Dweck Center
The program includes:
•   Photo exhibit Unfrozen Winter
Featuring the works of Alexey Kharitonov, Tatyana Sushenkova, and a number of other Moscow photographers with the support of the Sakharov Center's FOTODOC studio;
•   Screening of the much talked-about documentary "Winter, Go Away!" (an abridged version, shown in Russian with English subtitles) produced under the artistic supervision of Marina Razbezhkina and Mikhail Ugarov
The documentary that emerged as a students' diploma project has been included in the programs of multiple film festivals in Russia and abroad, including Locarno (Italy) and Valdivia (Chili). An interview with the creators of the film is available here.
•    Round table discussion on the modern protest movement in Russia with the participation of

President, Institute of Modern Russia. Son of Mikhail Khodorkovsky, Russia's most prominent and controversial political prisoner.

Member of the Federal Council, Republican Party of Russia, and of Solidarnost ("Solidarity"), Russia's democratic opposition movement which was instrumental in organizing mass protests after the flawed 2011 parliamentary elections.

Xenia Grubstein,
New York
Freelance journalist and civil rights activist working with a variety of international and domestic non-profit organizations, including Greenpeace and Doctors Without Borders.

Alexander Soldatov,
Moscow
Chief Editor of Portal-Credo.Ru

Igor Satanovskiy,
New York
Poet, literary translator, and editor of the Novaya Kozha journal.
Moderator: Svetlana Vais, journalist
For free participation in the event, please register here: http://www.brownpapertickets.com/event/275060
Brooklyn Public Library
Central Library, Dweck Center
10 Grand Army  Plaza,
Brooklyn, NY 11238