Thursday, October 25th ~ 6:30 pm
3-Legged Dog Gallery
80 Greenwich Street, Studio B
Manhattan, NY 10006
You are cordially invited to
the U.S. launch of Mikhail Khodorkovsky's new book
"PUTIN'S PRISONER"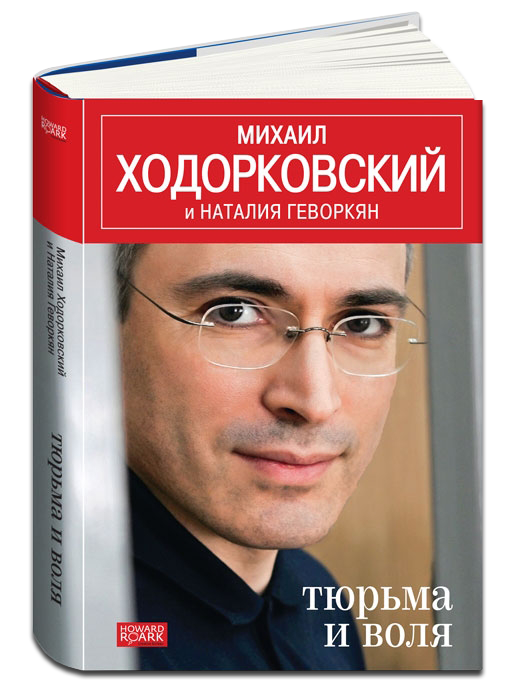 The prominent Russian newspaper Novaya Gazeta called Mikhail Khodorkovsky's Putin's Prisoner "the most unexpected and the most anticipated book of this fall".
"The man has reached the point at which he is ready to speak, share thoughts, ask difficult questions and provide us with candid answers," says Natalia Gevorkyan, prominent Russian journalist and Mikhail Khodorkovsky's co-author for Putin's Prisoner.
The main part of [Mikhail Khodorkovsky's] memoir, co-penned by a well-known Russian journalist Natalia Gevorkyan, opens with an introduction entitled Russian Kafka. This introduction illustrates a "chronological, or rather an anthropological story of the Khodorkovsky case: names, faces, dates, dramatic details, intrigues, illogical plot twists..." A large share of Putin's Prisoner covers the role of the YUKOS case in contemporary Russian history, clarifying Khodorkovsky's relationships with colleagues and competitors. Khodorkovsky shares his usual balanced views and explains his civil and political standpoints. The book reads like a thriller, with its many nuances and unexpected characteristics of Russia's political actors.
Event Program:
•    IMR President Pavel Khodorkovsky will address guests at 7 pm;
•    The introductory speech will be followed by a cocktail reception with heavy hors d'oeuvres;
•    Guests will be presented with 200 free copies of the book, generously provided by the Institute of Modern Russia.
This is an open event.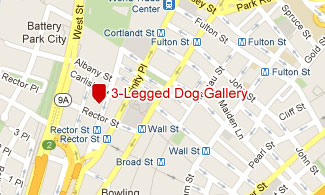 3-Legged Dog Gallery

80 Greenwich Street, Studio B
Manhattan, NY 10006

6:30 to 10:00 pm