On March 2, the Brooklyn Public Library will host a discussion of Reform or Revolution: The Quest for Responsible Government in the First Russian State Duma, a book by IMR Senior Policy Advisor Vladimir Kara-Murza.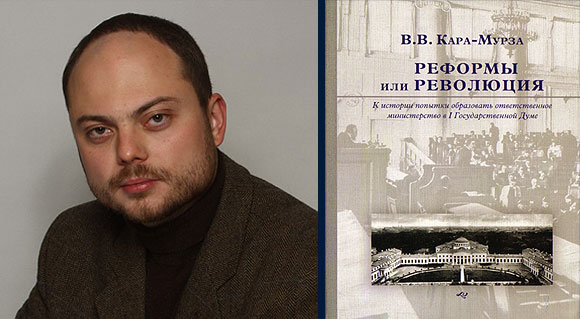 Vladimir Kara-Murza's book, Reform or Revolution, recounts the attempt by the Constitutional Democratic (Kadet) Party to form a government during the short existence of the first Russian Parliament from April to July of 1906. The Kadets, who won the election and formed a majority in the Duma, maintained that only far-reaching reforms could forestall a revolution. In its quest, the party found allies at the top levels of the Czarist regime (the book recalls a secret meeting between Kadet leader Pavel Milyukov and Imperial Palace commandant Dmitri Trepov at the Cubat restaurant in St. Petersburg), but the plan was disrupted by Interior Minister Pyotr Stolypin, who convinced Nicholas II to dissolve Parliament. The book is based on the original 1906 parliamentary record and newspaper reports, as well as memoirs of the participants of the events.
The discussion with the author will begin at 4pm on March 2 at the Brooklyn Public Library (Central Library, Dweck Center, 10 Grand Army Plaza, Brooklyn, NY 11238). Please click here to register for the event. The discussion will be held in Russian.
Reform or Revolution was previously presented in Moscow and St. Petersburg.