On April 5th a well-known Russian writer Ludmila Ulitskaya will give a reading from her new novel Daniel Stein, Interpreter (Overlook Press, 2011) at Columbia University.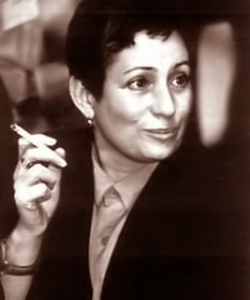 Ludmila Ulitskaya is the author of twelve fiction books, of three tales for children and of six plays staged by a number of theatres in Russia and in Germany. She is frequently called the most profound and far-reaching author of the contemporary Russian literature. She made her first appearance on the literary stage as a short-story writer. Several collections of Ulitskaya's short stories published under various titles are full of rich color and psychological details. Then followed several novels, each having become an important event of Russian literature of our days. Ludmila Ulitskaya is one of the most published modern Russian writers abroad.

This event is co-sponsored by the Institute of Modern Russia and the Harriman Institute.

It will take place on Tuesday, April, 5th  2011 at 6:00 pm
Seminar Room 1, Faculty House, Columbia University


Directions:

Faculty House is located on Columbia University's East Campus on Morningside Drive, north of 116th Street. Enter campus through gates at 116th and Broadway. Follow College Walk across Amsterdam Avenue towards Morningside Drive. After passing Jerome Greene Hall on the left, enter Wien courtyard through the gates. Follow courtyard around to the right. Faculty House will be the last building on the right.