The Institute of Modern Russia is launching an initiative to raise awareness of the disastrous state of affairs with HIV/AIDS and TB in Russia. The irresponsible and inhumane attitude of the Russian government toward the socially vulnerable group suffering from these infectious diseases is among the greatest horrors of the present situation in the country. In most first-world nations, HIV/AIDS and TB have been taken under state control, ceased to be taboo subjects, and have been destigmatized. This is not the case in Russia or the former Soviet republics, where independent observers report that the incidence of TB and HIV/AIDS have reached epidemic levels. But, despite these grim figures, the authorities have not only ignored this problem, but also actively suppress information surrounding it. People are largely unaware that a significant proportion of Russians are TB carriers. In carriers, when the immune system is compromised, for example, if they have HIV, tuberculosis may progress to an acute form very quickly.
"Last autumn of 2011 my friend and colleague Vasily Aleksanyan died of AIDS," says Pavel Ivlev, Executive Director of the Institute of Modern Russia. "He was a brilliant lawyer and he was just about to turn 40. During the Yukos trial, he was thrown in a Moscow prison, tortured, and denied medical treatment by authorities who sought to pressure him into providing false testimony against Mikhail Khodorkovsky. The Russian government has no moral boundaries. Human life means nothing to them. As long as the public puts up with this, sick people will continue to suffer and die. We would like to dedicate this project to the cherished memory of Vasily Aleksanyan."
The IMR HIV/AIDS and TB project aims to raise awareness of this grave situation in the Russian and international communities.We seek to attract the efforts of political and human rights activists, the media, and all those who care to advocate for HIV/AIDS and TB sufferers in Russia. The time to take action is now — before it is too late.
While information about the epidemic is scarce, IMR's Olga Khvostunova spoke to New York-based photographer Misha Friedman, who has been documenting HIV/AIDS and TB patients' lives and treatment in the Caucasus, Uzbekistan, and Ukraine since 2008. In the autumn of 2011, with IMR's support, Friedman expanded his project, visiting and photographing TB hospitals in St. Petersburg and Togliatti, Russia. In his interview with the IMR Friedman opens up about what he learned and experienced in the course of his work.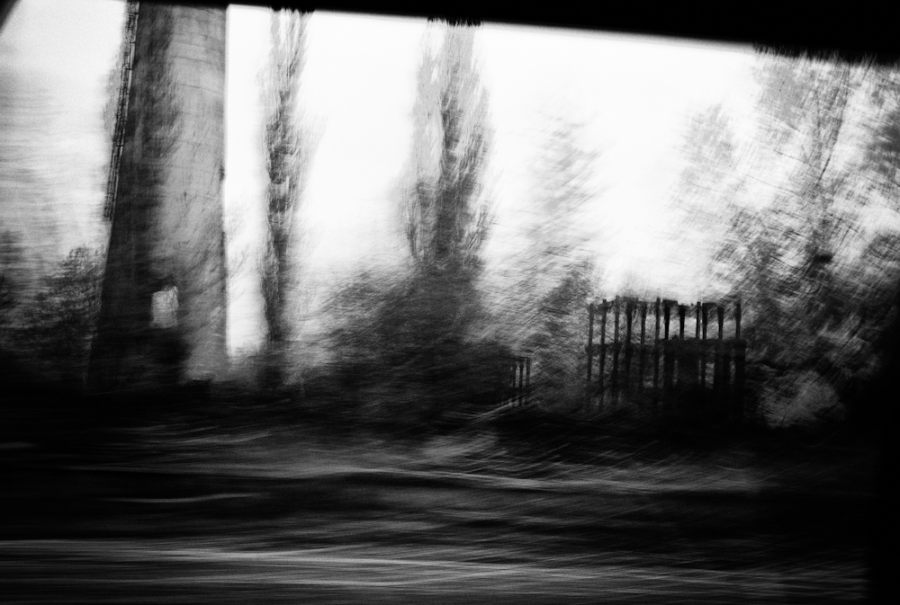 A destroyed building in Grozny, Chechnya