Lyudmila Alekseyeva, a prominent Russian human rights activist, head of the Moscow Helsinski Group and a member of IMR's board of trustees, has been nominated for the Nobel Peace Prize. Her name was put forward by U.S. Senator Benjamin Cardin.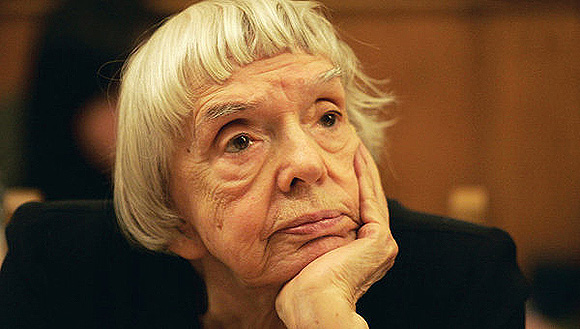 "Alekseyeva's effort remain contemporary and needed in a Russia where some in positions of power seek to circumscribe the universality of human rights," Cardin wrote in a letter to the Norwegian Nobel Committee, adding that, at the age of 85, Alekseyeva "continues her life's vocation of holding a candle to the darkness and inspiring a new generation of activists to defend the freedom and democracy that is their birthright."
Alekseyeva's nomination was backed by former Soviet President Mikhail Gorbachev and prominent writer Viktor Shenderovich.
The Institute of Modern Russia congratulates Lyudmila Alekseyeva on this much-deserved nomination. We are honored to have such a distinguished figure, who has been selflessly defending human rights for many decades, among the Institute's trustees.