Russia has been shaken by a series of scandals concerning the exposure of plagiarism in the dissertations of politicians and officials. Verification of the authenticity of their research was initiated by a group of bloggers and coincided with a reform launched by the Education Ministry that aimed at reducing the number of inefficient universities in Russia. Education Minister Dmitri Livanov ended up at the center of the stir. IMR Advisor Olga Khvostunova discusses why the authenticity of the dissertations has become a political issue.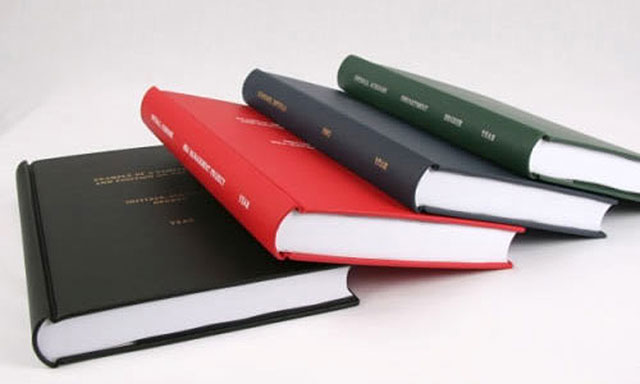 Bad Example
The ongoing exposure of public officials' plagiarized dissertations that has been gaining momentum in the last few months in Russia creates an opportunity to glimpse yet another dimension of Russian political reality and the unlimited lies that comprise its core.
The first high-profile scandal of this kind took place a while ago—in March 2006, when Clifford Gaddy and Igor Danchenko, fellows at the Brookings Institute in Washington DC, published the results of their research on the authenticity of Russian President Vladimir Putin's Ph.D. dissertation. Gaddy and Danchenko discovered that significant pieces of the theoretical chapter of Putin's work, entitled "Strategic Planning of the Reproduction of the Mineral Resource Base of a Region under Conditions of the Formation of Market Relations," which was defended in 1997, were either copied verbatim or taken with slight modifications from the classic American textbook Strategic Planning and Policy by William King and David Cleland.
Most of the leading world media picked up the news that Putin's dissertation was plagiarized, but the Russian president never dignified the reports with any comment. Meanwhile, the Brookings researchers who came up with this discovery became alarmed by the media attention and explained that the text pieces in Putin's dissertation were not borrowed by "direct copy-paste," but were rather consciously rephrased. Still, the fact that Putin had copied the original text into his dissertation without mentioning the source was indisputable: "More than 16 pages worth of text [out of a nearly 20-page segment were] taken verbatim from King and Cleland," Brookings experts said.
The scandal over Putin's dissertation led nowhere. But because the head of state's deed had no repercussions whatsoever, a new trend emerged in the country: plagiarism in the writing and defense of dissertation works began on an unprecedented scale.
Those in positions of authority were most shameless in inserting plagiarized material into their dissertations.
Speaking out in 2007, Mikhail Kirpichnikov, then head of the Russian Higher Attestation Commission (HAC), publicly acknowledged the problem. He said that starting in the early 1990s, the number of defended dissertations in Russia dramatically increased, while their quality drastically dropped. At the same time, the number of "purchased" dissertations and "pseudo-scientific works" also increased.
Alexander Abarinov, a member of the Russian Academy of Education, distinguished between three types of dissertations in Russia: those that are "real," those that are "fake," and those that are "dull." "'Real' dissertations contain new knowledge, and the research is thoroughly conducted. 'Fake' dissertations are written using plagiarized texts, both by classically copy-pasting texts written by other authors, and by a 'mutual agreement' between the original author and the plagiarizer to commit plagiary," he wrote. In Abarinov's estimation, 15 to 20 percent of all dissertations fall into each of the first two categories. "But there is a third category—'dull' dissertations. Their authors mastered the scientific writing style, and all they do is just ramble on about nothing. This might be the most representative group of dissertations," Abarinov pointed out.
First Stone Is Cast
As it turns out, those in positions of authority were most shameless in inserting plagiarized material into their dissertations. Living under the extremely cynical conditions of the Russian political system, hardly any Russian citizen believes that most officials and politicians wrote their dissertations and scientific works by themselves. Lulled by the benefits that the Putin period of stagnation has accrued to consumers, the public has been indifferent to politics for a long time. But after Russian bloggers initiated an anticorruption campaign and the thinking part of the public experienced a significant moment of awakening at the end of 2011 that resulted in mass protests, it was time to expose the plagiarizers.
It all began in November 2012, when a group of alumni of the Kolmogorov Specialized Education and Scientific Center at Moscow State University (MSU) noticed that the bibliography of the dissertation abstract of the Center's director, Andrei Andriyanov, listed articles that were published in nonexistent issues of the HAC's journals. It was also suspicious that Andriyanov graduated from MSU's Department of Chemistry, but his Ph.D. dissertation was on history (entitled "Student Movement in the Social and Political Life of Moscow in 1991–2008").
It is also noteworthy that 32-year-old Andriyanov was Vladimir Putin's proxy in the presidential election. Right after Putin's election win in March 2012, Andriyanov was appointed to head the prestigious boarding school, which has a special focus on physics and mathematics. A year earlier, Andriyanov had also headed the student union of MSU and under the name of his alma mater became a member of the pro-Putin All-Russia People's Front—a fact that caused resentment among students and professors.
Despite the fact that Andriyanov denied having plagiarized others' work in his dissertation, a special commission created by the Education Ministry discovered that his work involved multiple violations of the university's procedures. Also, the dissertation contained numerous chunks of text that were taken verbatim from various sources without indicating that they were quoted material. In February 2013, after the Ministry's commission finished its investigation, Andriyanov was deprived of his Ph.D., along with 10 other people, including a number of midlevel officials such as head of Moscow's Zamoskvorechye District Nonna Kharitonova, advisor to the Moscow Department of External and International Relations Galina Aliluyko, and chief-of-staff to the Astrakhan Ombudsman Daniar Batrashev.
It became clear that Burmatov's dissertation was almost entirely copied from a work by Alexander Dragunov.
The dissertation of United Russia legislator Vladimir Burmatov was the next focus of the series of plagiarism scandals. Burmatov's work, entitled "Formation of the Information Culture of Students in the Activities of the University Mass Media on the Basis of the Culturological Approach," was defended in 2006. At the end of November 2012, the prominent Russian astrophysicist and doctor of physics and mathematics Nikolai Gorkavy, who runs a popular blog on LiveJournal under the nickname don_beaver, noticed similarities between Burmatov's career and that of "Young Guard Andriyanov" (Andriyanov was a member of United Russia's Youth Guard movement). Bloggers' attempts to find Burmatov's dissertation abstract and academic articles were futile, despite the fact that Burmatov was a public figure: he occupied the positions of deputy chair of the State Duma's Education Committee and chair of political and social studies at the Plekhanov Economic School.
Gorkavy's initiative was taken up by another blogger, nicknamed hyperhov, a creator of Idioteka journal who specializes in exposing pseudo-experts. Hyperhov inspected Burmatov's dissertation and discovered that about 12 pages of text were taken verbatim from the dissertation of Lyubov Nesterova, entitled "Formation of Information Culture of Future Engineers of the Forest Industry in the Course of Humanitarian Studies," and about seven pages were taken from an article by Alexander Fyodorov entitled "Specifics of Media Education of the Students in Pedagogical Universities," published in Pedagogika journal in 2004.
But it was after the dissertation was put through the Dissernet verification system (a tool developed by Andrei Rostovtsev, also a prominent physicist and blogger, whose nickname is afrikanbo) that it became clear that Burmatov's dissertation was almost entirely copied from a work by Alexander Dragunov entitled "Formation of Political Culture of Future Journalists in Universities" (2004). The main difference between the two was that the phrase "political culture" used in Dragunov's dissertation was replaced by the phrase "information culture" in Burmatov's work.
Based on these data, State Duma deputies Dmitri Gudkov, Ilya Ponomaryov, and Vladimir Bessonov forwarded an inquiry to the Prosecutor's Office in order to investigate possible fraud. Konstantin Terekhov, an attorney who works with civil projects RosPil and RosEuroSud, filed a request with the Education Ministry to call for an investigation and to see if Burmatov's dissertation was plagiarized. But in January 2013, the Ministry issued an official reply stating that dissertations that were defended more than three years ago could not be subjected to such an investigation. Burmatov denied all allegations, but in light of the scandal, he had to resign his deputy chairmanship of the Duma Education Committee. Also, upon request of the Prosecutor's Office, he had to resign from his position of chair at the Plekhanov School, because the investigation also revealed that he lacked the necessary experience in teaching.
Beyond Absurd
The cases of Andriyanov and Burmatov started a full-scale campaign of exposing plagiarized dissertations of officials and politicians. Some of these cases seem more like absurdist anecdotes than reality.
In late February 2013, portions of the dissertation of Igor Lebedev, deputy speaker of the State Duma, member of the nationalist Liberal Democratic Party, and son of the party's permanent leader Vladimir Zhirinovsky, were found to have been plagiarized. Blogger Andrei Rostovtsev reported that Lebedev's dissertation, entitled "Evolution of Ideological Bases and Strategies of the Parties of the Russian Federation in 1992–2003," was to a large extent plagiarized from the dissertation of Mikhail Kornev, entitled "Dominating Factors of Party-Building in Contemporary Russia," which was defended a year earlier.
According to Rostovtsev's analysis, about 30 percent of the introduction of Lebedev's dissertation (about 10 pages), 100 percent of the first chapter (50 pages), and 80 percent of the conclusion (6 pages) were taken from Kornev's work. Later, it was revealed that in addition to being a doctor of history, Lebedev also held a candidate degree in sociology, but information about his candidacy dissertation was missing even from the archives of the Russian State Library, where, according to HAC rules, all defended dissertations must be forwarded.
In February 2013, the antiplagiarism campaign gained the support of Sergei Parkhomenko, a prominent Russian journalist. Parkhomenko published the results of the investigation in his popular blogs on LiveJournal (under the nickname cook) and on the websites of Ekho Moskvy and Snob.ru, which gave the campaign added publicity.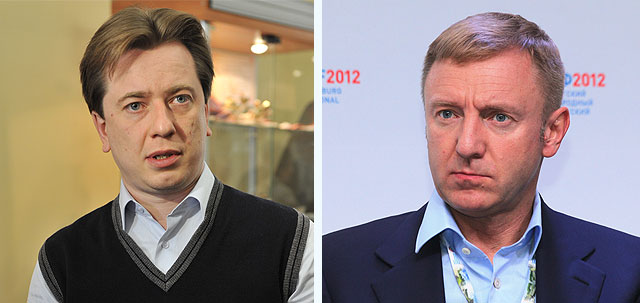 In early March, Parkhomenko published the results of another Dissernet investigation. This time, United Russia lawmaker Igor Igoshin was caught for having plagiarized parts of his dissertation. Igoshin's case is a veritable joke. The main body of his text, entitled "Increasing Competitiveness of Enterprises on the Basis of Implementation of Their Market Potential (The Case of Food Industry)," is borrowed from the dissertation of Natalia Orlova, entitled "Market Potential as a Basis for Competitiveness of Confectionary Enterprises." But instead of examining chocolate (as Orlova did), Igoshin focused on beef. Aside from the change in terms, there are hardly any differences between the two texts. As Parkhomenko notes, Igoshin "used imagination" in replacing the terms: "'Chocolate,' without any other indications, turned into 'meat' in general. 'Confectionary' became 'meat-processing.' 'White chocolate' became 'Russian beef.' 'Regular milk chocolate' became 'imported beef.' Elegant 'dark chocolate' turned into cunning 'bone-in beef of any origin.'" Thus, having done the easy task of "search and replace" in someone else's dissertation, Igoshin managed to get a Ph.D. in economics.
Finally, the scandal that caused most of the stir involved the dissertation of Children's Ombudsman Pavel Astakhov, entitled "Juridical Conflicts and Contemporary Forms of Their Resolutions (Theoretic and Legal Study)." In April, Parkhomenko published the results of another investigation (conducted by Dissernet experts) of Astakhov's dissertation, which was shown to be almost entirely falsified. As Dissernet representatives noted, Astakhov's dissertation synthesized a number of small texts that were borrowed from more than a dozen sources into one consistent narrative.
Nevertheless, there were no official reactions to any of these investigations. The plagiarizers ignored the allegations and continued occupying their posts as if nothing had happened. As a relevant comparison, we might examine a similar chain of scandals involving politicians and officials that has recently taken place in Germany but has had quite different consequences for those involved. Some officials, including Defense Minister Karl Theodor zu Guttenburg and Education Minister Anette Schavan, resigned. Others, like European Parliament member Sylvana Koch-Mehrin, were deprived of their degrees. The analysis of these individuals' dissertations was conducted by a group of activists who launched a Wiki-service called VroniPlag. It was their example that inspired Andrei Rostovtsev to create Dissernet.
Lightning Rod
In light of the recent events, it is worth paying attention to the stir that has recently rocked the Education Ministry after it sought to combat low-quality research work. On April 22, a group of lawmakers from A Just Russia, the Liberal Democratic Party, and the Communist Party filed a request to the president asking him to fire Education Minister Dmitri Livanov because of his "unsatisfactory work." Shortly before that, the same group had filed a similar request to the prime minister, but Dmitri Medvedev rejected it and cut the conversation short by saying that the "minister is not a banknote to be liked by everyone."
One of the most outspoken activists of this group is no other than Vladimir Burmatov. In a recent interview with Business FM radio station, he said that this collective request to the president, which comes from three party caucuses in the Duma, is "evidence of enormous public tension which is caused by the Ministry's policy." Burmatov further explained: "I cannot even call it a policy, because it's a purposeful breakdown of the education system."
A similar chain of scandals involving politicians and officials has recently taken place in Germany but has had quite different consequences for those involved.
A number of analysts link the anti-Livanov campaign to the revanchist sentiments of the alleged and potential swindlers, who are irritated by the "purges" that the Ministry is conducting to reform the education system. The problem comes from the fact that at the end of March, Livanov announced the creation of working groups inside the Ministry that will develop new criteria for dissertation councils and procedures of awarding scientific degrees. According to the Education Ministry, there are 3,400 councils in Russia today, but a third of them conduct dissertation defenses fewer than three times per year, while others award up to 50 scientific degrees per year. Livanov promised that this summer, all of the councils would undergo serious checks by the Ministry, and that all suspicious scientific institutions would be dissolved.
The second measure that Livanov mentioned in March is his intention to repeal the limitation period for the examination of defended dissertations. "Plagiary is not a time-sensitive issue; a bad deed will not turn good over time," the minister said, suggesting that citizens who become suspicious that certain dissertations have been plagiarized should file complaints with the dissertation council where the dissertation was defended. If these suspicions prove legitimate, the author of the dissertation must be deprived of his or her degree, regardless of how long ago the mistake of awarding a degree was made.
All these measures jeopardize the strong links and financial flows that were created by the business of writing plagiarized scientific works and awarding undeserved degrees. They also target those who received their degree but have not yet appeared on Dissernet's radar. Furthermore, during his short tenure in the minister's seat, Livanov managed to make a number of enemies among members of the Russian Academy of Sciences by calling for a reform of the academy. Also, through the efforts of Livanov's team, new legislation on education has finally been passed and has encountered heavy criticism by education experts (IMR wrote about the new law in September 2012).
While the revelations of plagiarism have been causing a stir, a counter-propaganda campaign has started gaining momentum. Apparently this campaign was initiated by officials, politicians and others whose interests were or could be touched by Dissernet's investigations. The Education Minister turned out to be an easy target. He has been used to divert the wave of simulated public indignation. An example of such a simulation could be a recent student protest that took place in front of the Ministry's headquarters in Moscow. The students called for abolishing Anti-Plagiary, the Ministry's check system, because it allegedly obstructed their studies and turned into a "witch-hunt."
The only problem is that Anti-Plagiary was launched long ago—in 2007—and serves as a reference system that has nothing to do with the antiplagiarism campaign initiated by the bloggers. This counter-propaganda targeting Anti-Plagiary and the Education Ministry is absurd in nature. In essence, those who call for Livanov to resign and Anti-Plagiary to be abolished hope to evade the threat of exposure by openly asserting their right to commit plagiarism. This comes as no surprise: the absurd is quite natural under the conditions of endless lies. And Russia's current political system is drowning in these lies.