Last month, Russian political prisoner Nadezhda Tolokonnikova penned an open letter detailing the conditions in the Mordovia prison camp in which she is held. Among other things, she described forced prison labor. Author and analyst Alexander Podrabinek discusses the world's conflicting attitudes to prison slave labor—and the goods it produces.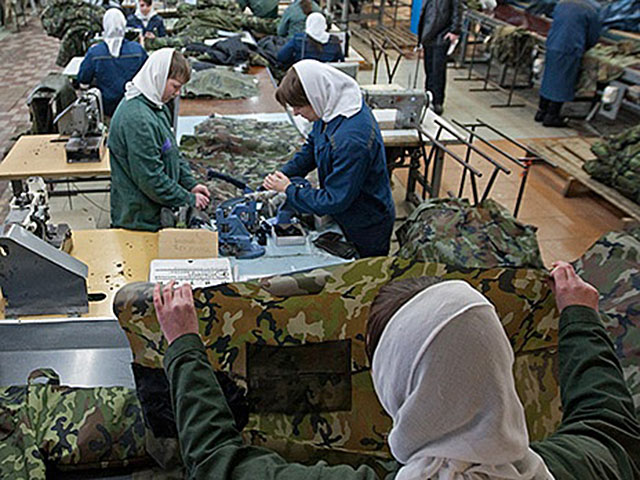 Nadezhda Tolokonnikova's widely circulated open letter, in which she describes living conditions in a women's penal colony in Mordovia, has rekindled debates about the appropriateness of prison slave labor in modern society. The problem has always existed; however, it only attracts public attention once in a while. This is understandable, as it is hard going through life knowing that we are unwillingly enjoying the fruits of slave labor.
Last December, the Oregonian newspaper published a story about an American citizen named Julie Keith, who purchased a box of China-made Halloween garlands and toys at a Kmart store, only to find within the box an unsigned letter written on a sheet of notebook paper. It was written mainly in English, although some parts were in Chinese. The unknown author wrote that he and other prisoners at a Chinese labor camp were making these decorations, and that, threatened with physical punishment, they were forced to work fifteen hours a day, seven days a week. They were being paid 10 yuan a month for this work (the equivalent of $1.50 or 50 rubles). According to the letter, prisoners usually spend one to three years in the Masanjia Labor Camp near Shenyang, and are sent there without court sentence.
Nadezhda Tolokonnikova and other women at Mordovian penal colony No. 14 work between fifteen and seventeen hours a day, seven days a week, sewing police uniforms, also under threat of punishment, and are paid around 30 rubles a month ($1 or approximately 6 yuan).
In Russia, products made by prisoners are widely advertised to attract customers and potential partners.
The unknown Chinese prisoner asked a favor of whomever might find his letter. He wrote: "If you occasionally buy this product, please kindly resend this letter to the World Human Right Organization. Thousands people here who are under the persecution of the Chinese Communist Party Government will thank and remember you forever."
US Immigration and Customs Enforcement became interested in the letter, launching an investigation and demanding an explanation from Kmart. Tolokonnikova's letter did not go unnoticed either; however, no legal consequences have followed.
Letters from Russian prison camps have reached foreign countries before. In late Soviet times, it happened thanks to dissidents. In Stalin's times, prisoners' letters sometimes reached West European seaports, stashed in imported lumber harvested in northern Soviet concentration camps.
Each time, they raise the question of how society and law regard prison labor and living conditions for prisoners. In the US, for instance, it is illegal to sell the imported products of prison labor. While statistics are unavailable, this law is likely often violated, as it is difficult to enforce and society generally does not care about this problem.
However, the Oregonian story resulted in a session of the Congressional US-China Economic and Security Review Commission. This commission was created in 2000 to monitor trade relations between the United States and the People's Republic of China.
In Russia, of course, there is no such reaction. On the contrary, products made by prisoners are widely advertised to attract customers and potential partners. For example, in July, an exhibition opened in the city of Vladivostok featuring products of eleven companies of the regional penitentiary administration. These companies manufacture more than four hundred household items, including children's furniture, kitchen cabinets, work clothes, building materials, garden tools, and even chopsticks intended for export to China.
According to the Saratov online newspaper Focus Goroda, the most popular goods manufactured in camps of the Saratov administration of the Federal Service for Execution of Punishment (FSEP) include shoes, hangers, swings, sleds, kitchenware, food products, work clothes, log-houses, furniture, bathroom amenities, keepsakes, model ships, and decorative cold arms. Altogether, Saratov camps account for more than one thousand varieties of manufactured goods. The directorate of the FSEP does not hesitate to advertise the advantages of this form of production, such as the ability to buy raw materials and production goods with no bidding requirement, and law payroll budgets. This last point is especially tempting to manufacturers—convicts can get paid a token salary, and nobody will dare to stick up for them.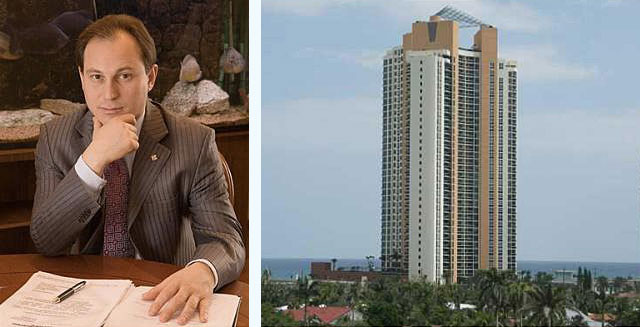 Oleg Korshunov, the head of the FSEP finance and economics department, has declared that nationwide Russian colonies produce more than one hundred thousand varieties of goods.
Zara Murtazalieva, a former prisoner who spent eight-and-a-half years in a colony close to the one where Tolokonnikova is now held, writes in her memoirs:
Industrial zone is a decaying building, falling apart on all sides. There are three sections, three sewing belts—15–20 sewing machines on both sides. Between them there is a long iron table. There are lamps above the table. The floor is made of rotting wood boards: we were always scared of falling through the boards and breaking our legs or heads.
Scissors used to fall through the cracks in the floor, we then had to lift rotten boards to get them out. According to the rules we could not leave the clothing factory until our team handed in all the instruments, even if it meant staying there until morning. Sometimes other prisoners, who wanted to make things lively for us, stole our scissors and threw them outside or in the latrine. We then had to wait for hours until we could leave our working place and the colony warden would deign to forgive us. Unsanitary conditions, leaking roof, broken ventilation, lack of basic working conditions… A cutting workshop, where clothes were cut, was located in the same area. We sewed all sorts of things, from army uniforms to gloves and quilted jackets. If you see clothes labeled Vostok-Service or Sirius in a store, then be aware that these clothes are made by women prisoners in Mordovia.
The truth is, everybody knows. The question is what should our reaction be? Should the slave labor of prisoners be considered appropriate or not? Should companies profiting from slave labor be seen as worthy partners or not? Should beneficiaries of slave labor be considered respectable people? Should such people be welcomed into other countries or declared persona non grata?
According to Izvestia newspaper, the annual turnover of Vostok-Service companies profiting from prison labor is more than 18 billion rubles ($600 million). According to experts, these companies account for one-third of the entire workwear market in Russia. Vostok-Service has a few branches in Europe, more than two hundred clothing stores in Russia and abroad, and nine companies producing clothing and footwear. Vladimir Golovnev, former United Russia deputy in the State Duma and co-chairman of the "Business Russia" Association, is the Vostok-Service's president and main shareholder.
Do residents of sunny Florida not feel offended by having for a neighbor someone who is building his fortune on prison slave labor?.
As an investigation conducted by opposition activist Alexei Navalny shows, Golovnev invests part of his profits in buying property in the United States. In 2003, his wife bought an apartment in Miami Beach, Florida, for $518,900 (18911 Collins Ave, North Miami Beach, Florida). Later, the Golovnevs bought two more apartments in Florida for a total of more than $2 million. One might be happy for their good fortune if not for the fact that their wealth is founded on the maltreatment of prisoners, who work for $1 a month and are subjected to cruel punishments for not fulfilling their daily quotas of work.
Do residents of sunny Florida not feel offended by having for a neighbor someone who is building his fortune on prison slave labor? Do not US immigration authorities believe that such people should be unwelcome in their country?
This issue does not only concern Golovnev and his Vostok-Service holding. According to Izvestia newspaper, two other companies work alongside Vostok-Service in Mordovian prison camps: Magellan and Technoavia. One might easily estimate that in a country in which camps and prisons account for one hundred thousand varieties of product, such companies number more than a handful—more than several dozen even. The right thing to do in this situation would be to boycott their products, both in Russia and abroad. Another right thing would be to forbid the owners of such companies from enjoying the benefits of democratic countries with market economies.
Perhaps a law similar to the Magnitsky Act is worth considering, one that would ban businessmen who profit from human rights violations from entering the United States and European countries and would freeze their bank accounts.