A new rally for fair elections in Russia and against arbitrary rule will take place at 12 pm on December 24 in front of the Russian Consulate in New York. IMR supports Russian people in the effort to defend their basic civil freedoms and to bring the country back on the path of democratic development.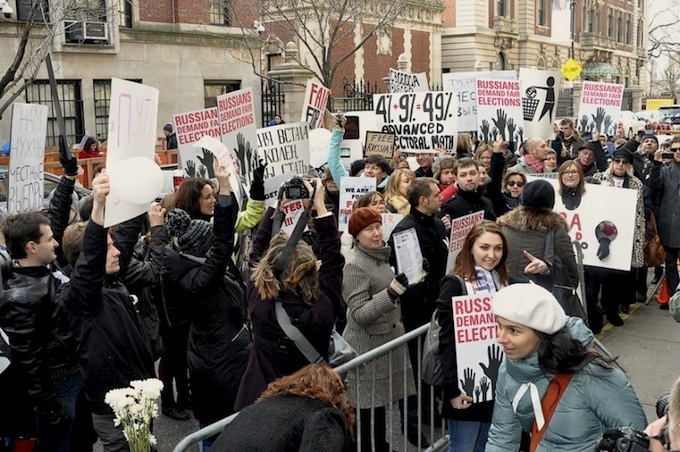 On December 10 a wave of protests against the fraudulent elections hit Russia and the rest of the world. Only in Moscow, according to various estimates, about 80,000 to 100,000 people took part in the rally. On the same day some 500 people showed up at the New York protest. A new series of protests is expected on December 24 in dozens of Russian cities and across the world.
Organizers of the New York rally, a non-partisan citizen group Fair Vote for Russia NYC, "plan to express solidarity with those whose votes were effectively stolen during the December 4 parliamentary elections, as well as to protest the wrongful arrest and conviction of political detainees in Russia", says Russian journalist Xenia Prilepskaya-Grubstein, one of the organizers.
Institute of Modern Russia voices support for Russian protesters and encourages all interested in Russia's future to join the December 24th rally in front of the Russian Consulate in New York, located on 9 East 91st Street.
See you there!