On the day that concluded the peace talks in Minsk, students from Moscow and Saint Petersburg, Russia, recorded their own message to the students of Ukraine. This video, produced in collaboration with Open Russia, is a response to the message from Ukrainian students to Russian students posted at the end of January 2015.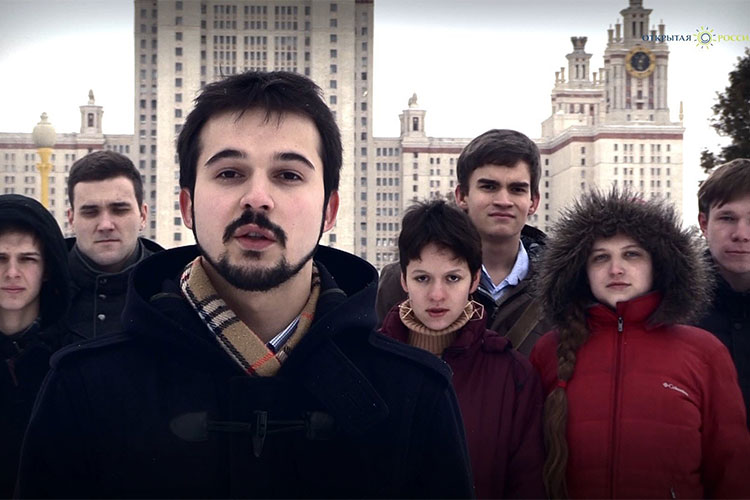 We cannot speak on behalf of all of Russia's students. We speak on behalf of like-minded individuals. Students of Ukraine! Thank you for your appeal to us. We're ashamed of the fact that our country has violated the territorial integrity of Ukraine, which it pledged to respect, and annexed the Crimean peninsula. We're ashamed of the undeclared, illegal war that has claimed the lives of thousands of our compatriots. We're ashamed of the fact that Ukrainian citizens are being held unlawfully in Russian prisons. Forgive us.
A great chasm is opening up between our countries, and we students, we younger generations, shall bridge that chasm. The torrents of lies pouring from our television screens shall never run dry. The degree of hatred and aggression in society at large is growing by the day. Not everyone turns out to be capable of thinking, verifying and doubting, but we're on your side. Because in the information war, it's criminal not to be on the side of truth.
We're on your side because we do not agree with the new reality: daily war briefings, thousands of refugees, millions of duped citizens, and hatred as the sole emotion unifying the people.
Don't answer hatred with hatred. We respect your choice, we condemn the war. And we want our children to live in friendship, and Russia and Ukraine to coexist in peace. Whomever this war may benefit, it will never be of any benefit to the people of Russia and Ukraine. Together, we must do everything in our power to put an end to it.