On the first week of May, Nemtsov, a documentary film about the late leader of the Russian opposition directed by his friend and colleague, Vladimir Kara-Murza, will be shown in the United States. Public screenings will be held in New York City, Washington D.C., and Boston on May 1, May 2, and May 4.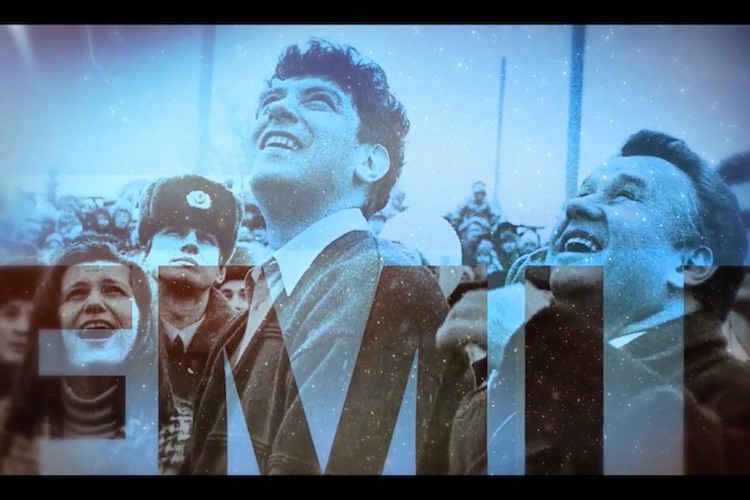 Nemtsov chronicles a remarkable political life. It is a story told by those who knew Boris Nemtsov at different times: when he was a young scientist and took his first steps in politics; when he held high government offices and was considered Boris Yeltsin's heir apparent; when he led Russia's democratic opposition. The film contains rare archival footage, including from the Nemtsov family. Nemtsov is a portrait. It is not about death. It is about the life of a man who could have been president of Russia.
According to the film's writer and director, Vladimir Kara-Murza, his goal was "to show Boris Nemtsov as he really was—without the lies, the slander, and the propaganda." The executive producer of the film is Renat Davletgildeev, former deputy editor-in-chief of Russia's TV Rain. 
Since its Russian premiere in Nizhny Novgorod in November 2016, Nemtsov has been shown in twenty cities across Russia, including Moscow, St. Petersburg, Yaroslavl, Yekaterinburg, and Novosibirsk. Screenings also took place in Berlin, Kiev, Warsaw, Prague, and Tel-Aviv.
The screening of Nemtsov in New York City will be held at Columbia University's Harriman Institute on May 1 at 6:00 p.m.
Event announcement and RSVP information: http://harriman.columbia.edu/event/film-screening-discussion-nemtsov
 The screening in Washington D.C. will be held at the American Enterprise Institute on May 2 at 4:45 p.m.
Event announcement and RSVP information: http://www.aei.org/events/a-screening-of-nemtsov-a-film-by-vladimir-kara-murza/
The screening in Boston will be held at Harvard University's Davis Center for Russian and Eurasian Studies on May 4 at 7:45 p.m.
Event announcement and RSVP information: https://daviscenter.fas.harvard.edu/events/nemtsov
The film is in Russian, with English subtitles. The screenings will be followed by a discussion with Vladimir Kara-Murza.