On the first week of May, the screenings of Nemtsov, a documentary film about the late leader of the Russian opposition directed by his friend and colleague, Vladimir Kara-Murza, took place in four cities across the United States: New York City (May 1), Washington D.C. (May 2), Philadelphia (May 3), and Boston (May 4).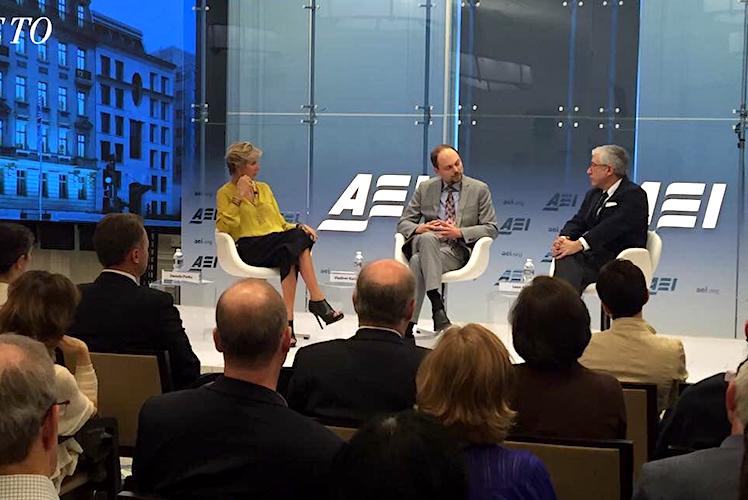 Nemtsov chronicles a remarkable political life. It is a story told by those who knew Boris Nemtsov at different times: when he was a young scientist and took his first steps in politics; when he held high government offices and was considered Boris Yeltsin's heir apparent; when he led Russia's democratic opposition. The film contains rare archival footage, including from the Nemtsov family. 
The U.S. premiere of Nemtsov took place on May 1 at Columbia University's Harriman Institute in New York City. In her opening remarks, Professor Kimberly Marten introduced the film and its writer and director, Vladimir Kara-Murza, and recalled that only a few years ago Boris Nemtsov spoke within the same walls on the issues facing the Russian opposition and the challenges presented by Vladimir Putin's regime. As Kara-Murza noted before the screening, this film "should not have been made—at least not for a long, long time. And I have no words to describe what I would give not to have had to make it."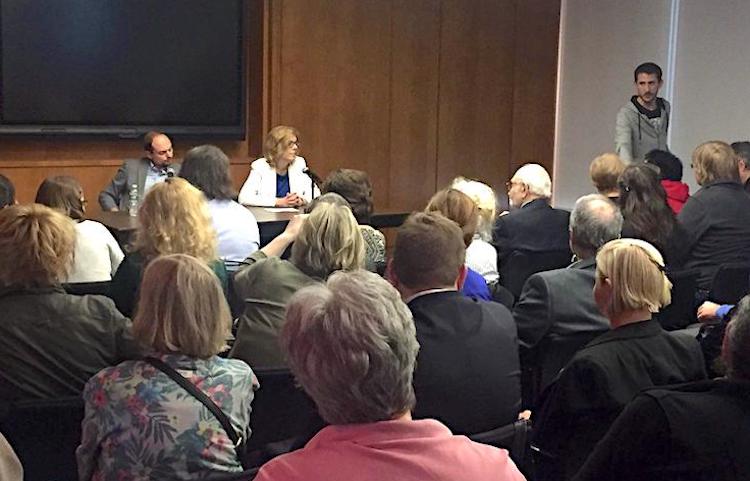 On May 2, the American Enterprise Institute hosted the D.C. screening of Nemtsov, with AEI's Vice President Danielle Pletka and Director of Russian Studies Dr. Leon Aron joining Vladimir Kara-Murza for the Q&A session. Kara-Murza noted that, while working on this film, he "had an opportunity to appreciate something very important: that political views and human decency have nothing to do with each other." "There are different people who appear in this film—not only those who are in the opposition, like Boris Nemtsov was, but also some who are very much a part of the present system in Russia. And it was very important for me that those who could have been afraid, chose not to be," Kara-Murza said.
Introducing the film on May 3 at the University of Pennsylvania in Philadelphia, IMR president Pavel Khodorkovsky said: "Nemtsov is a compelling story of a young physicist who chose a life of public service at a time when Russia was roiled by rapid political changes. It inspires by showing that it is possible to be both honest and effective, steadfast with reforms and popular with the people despite the toughest odds in Russia's modern history." 
"I wanted this film to be a portrait of Boris Nemtsov how he really was," Kara-Murza added. "How I knew him. Without the slander, without the propaganda, without all the clichés, without the lies, of which there were so many, especially in recent years."
On May 4, Nemtsov was screened at Harvard University's Davis Center for Russian and Eurasian Studies in Cambridge, MA (Boris Nemtsov was a visiting fellow at the Davis Center and lectured at Harvard in 1999). Dr. Alexandra Vacroux, the Davis Center's executive director, introduced the film and joined the discussion. In his remarks, Vladimir Kara-Murza noted: "There are many different things you will see in this film, there is just one thing you won't see there, and that's death. There is no death. There is no bridge [Boris Nemtsov was assassinated on Bolshoy Moskvoretsky bridge in Moscow—ed.]. I could not have done it any other way. And many of the people I interviewed for the film inadvertently spoke of Boris Nemtsov in the present tense."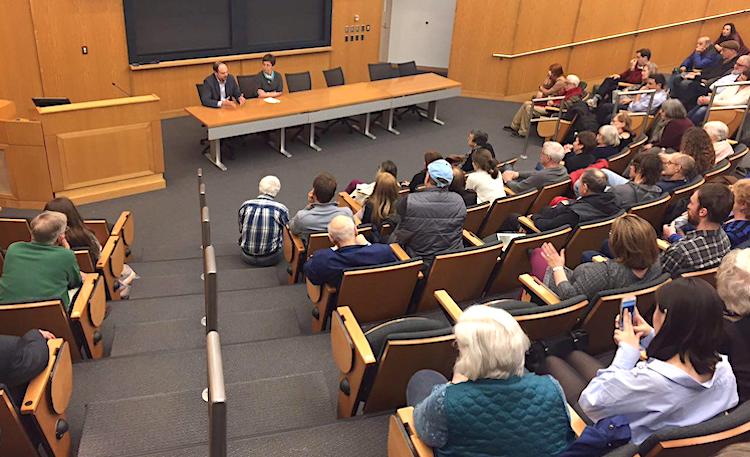 The film has now been screened in more than 20 cities in Russia. Screenings were also held in Germany, Ukraine, Israel, Poland, and the Czech Republic. 
Film credits: 
Writer and director: Vladimir Kara-Murza.
Executive producer: Renat Davletgildeev.
Film made with support from Open Russia.
English translation and subtitles by Institute of Modern Russia.
Film trailer: 
Daniel Frey contributed to the report.