On October 26, two documentaries by Vladimir Kara-Murza Jr., They Chose Freedom and Nemtsov, will be shown at Hunter College (New York) as part of its Russian and East European Cultures series. The screenings will be followed by Q&A with the author.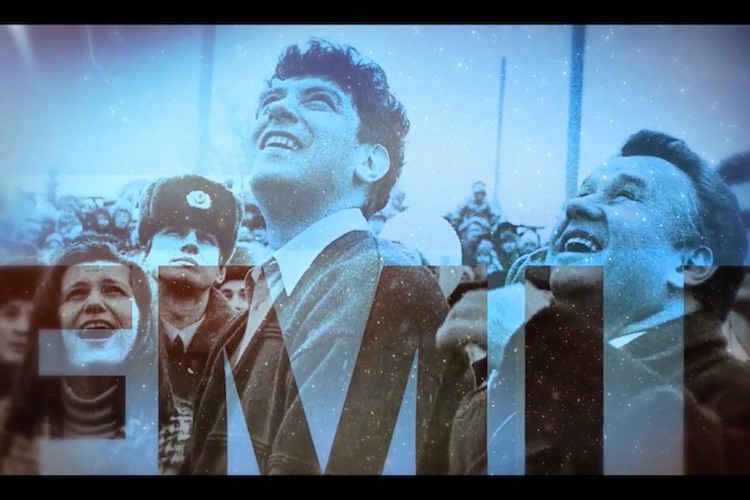 The first film, They Chose Freedom (2005; in 4 parts) tells the story of the Soviet dissident movement from its "awakening" in the late 1950s to Perestroika and the 1990s to the first years of Putin's presidency, when human rights yet again came under attack in a country ruled by a former KGB officer.
It features a constellation of Russian dissidents (Elena Bonner, Vladimir Bukovsky, Vladimir Dremliuga, Aleksandr Esenin-Vol'pin, Viktor Fainberg, Natalia Gorbanevskaya, Naum Korzhavin, Eduard Kuznetsov, Sergei Kovalev, Pavel Litvinov, Yuri Orlov, Aleksandr Podrabinek, Anatoly Sharansky), who speak about pivotal events of Soviet and post-Soviet history, including public poetry readings on Mayakovsky Square in Moscow, the birth and life of samizdat, the Glasnost Meeting of 1965 and the show trial of Sinyavsky and Daniel, the Soviet invasion of Czechoslovakia and the 1968 Red Square Demonstration, forced psychiatric "treatment" and hard-labor camps for political prisoners, the fall of the Soviet empire and the failure of democracy in twenty-first-century Russia.
The second film, Nemtsov (2016, 66 min.) is a portrait of the liberal politician, Boris Nemtsov, leader of the Russian democratic opposition, who was assassinated in Moscow on February 27, 2015. It dwells, in particular, on Russia's first free elections, the city of Nizhny Novgorod as the "capital" of liberal reforms, the movement against the war in Chechnya, the rise of the "oligarchs," the burial of the last Russian Czar Nicolas II, political street protests in Putin's Russia, etc. Combining archival footage and on-camera interviews, Nemtsov is about the life of a man who could have become president of Russia.
The screenings will take place on Thursday, October 26, 4:15-7:45 pm. 
Directions:
Hunter College, CUNY Division of Russian and Slavic Studies
Dpt. of Classical and Oriental Studies
695 Park Avenue, B126, HW
New York, NY 10065
Please RSVP here.