On October 28, IMR and the Atlantic Council co-hosted a panel discussion on the prospects of the Russian protest movement. Panelists included director the Atlantic Council's Eurasia Center, Ambassador John Herbst, IMR's director Olga Khvostunova and Russian journalist Ksenia Kirillova. Political scientist Maria Snegovaya moderated the discussion.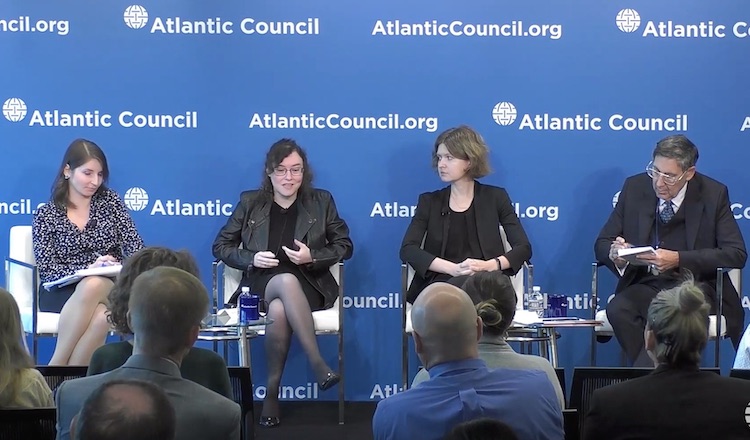 As dissent in Russia is gaining momentum, observers in the West increasingly wonder if the regime change might be getting closer. The joint event organized by the Atlantic Council with the support from IMR to launch a new report on the future of the protests put these issues at the center of the discussion. 
According to Russian journalist Ksenia Kirillova, author of "Prospects of the Russian Protest Movement," large-scale demonstrations that rattled Moscow streets this summer, as well as a regional protests constantly erupting across Russia, are all signs of the growing discontent and frustrations in the public in the post-Crimea period. While it is a positive development, she also points out that opposition to Putin continues to face numerous challenges, which makes political change unlikely to happen soon.
In her contribution to the report—a chapter titled "Russian Youth in the Moscow Protests"—IMR's Olga Khvostunova argues that the youth has become a significant factor in the protest movement, which should be watched closely. Until 2017, the youth has been one of the most pro-Kremlin demographics, but this has changed due to the failures of the Kremlin's youth policy, the regime's stifling corruption and nepotism, and the growing generation gap. However, she cautioned that it is still too early to conclude that the youth could drive the regime change in Russia.
Watch full discussion below.