December 13, 2010
On December 12, the Constitution Day in Russia, a protest action took place in front of the Permanent Mission of the Russian Federation to the Unites Nations (New York).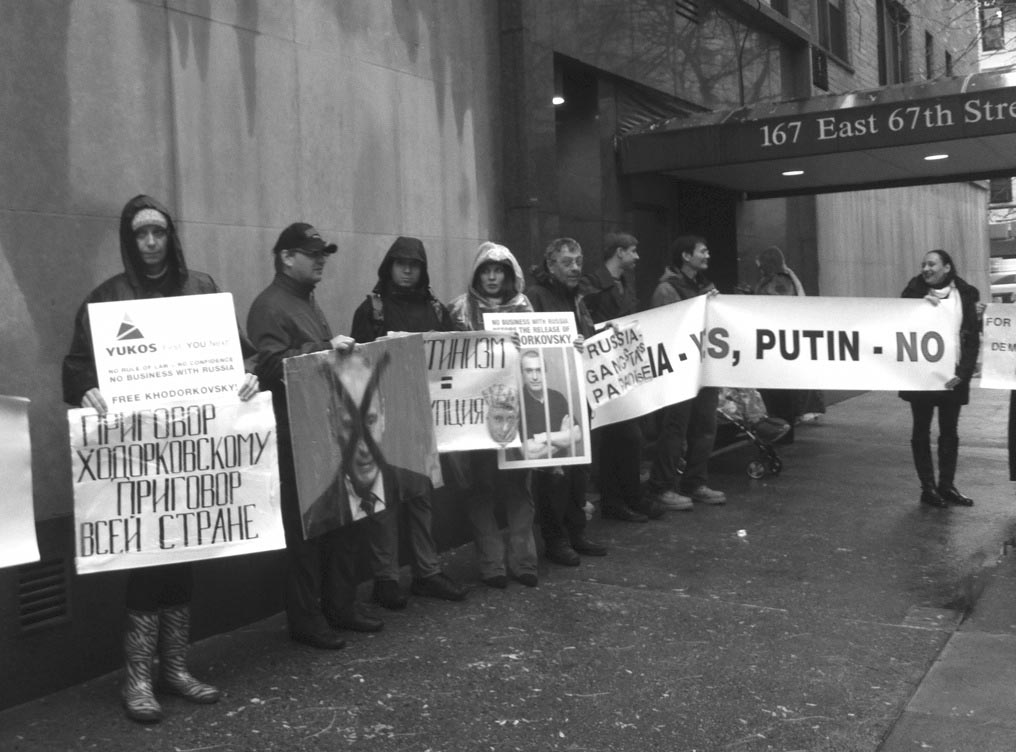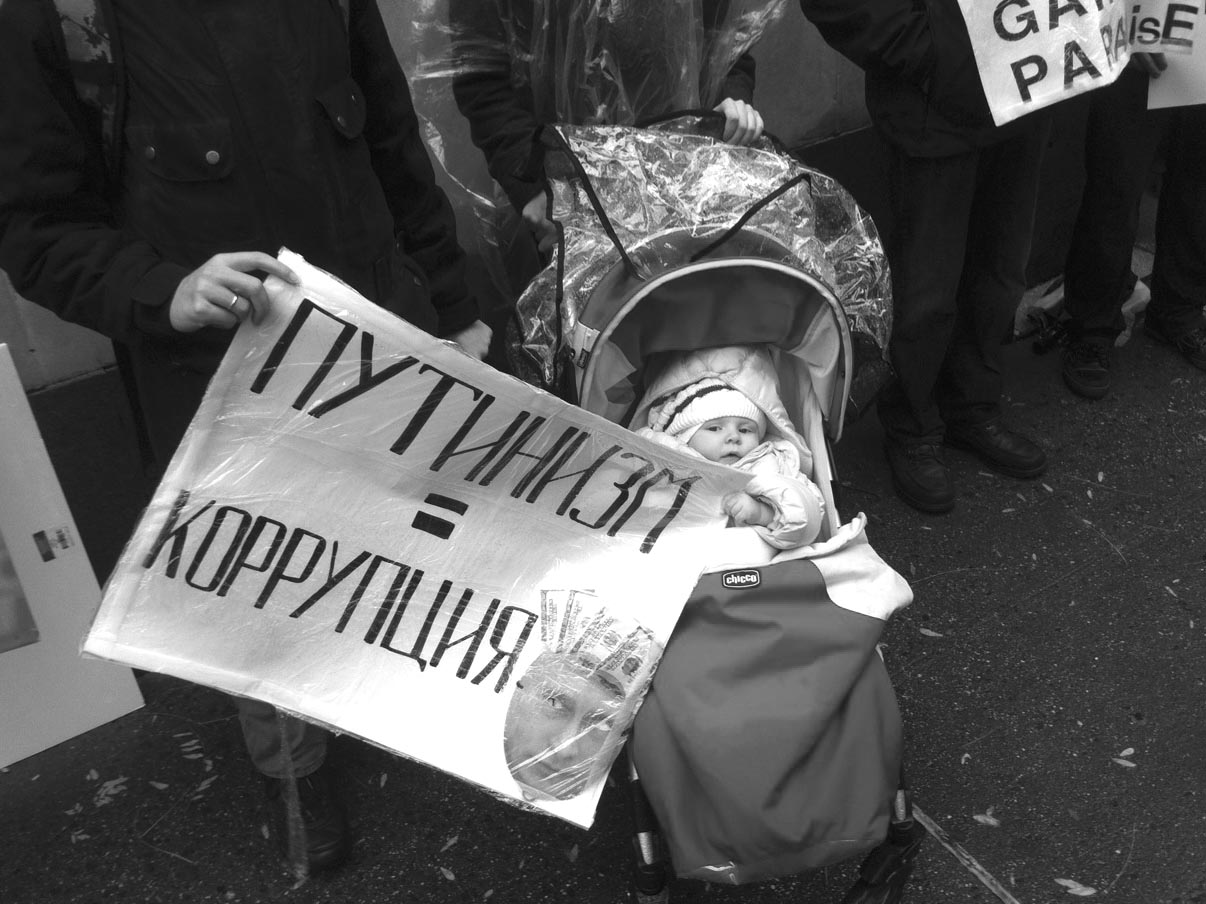 Russian political activists holding posters at the protest meeting in New York. Photos by Ksenia Semenova, Snob
Despite the rainy weather on Sunday morning a small group of Russian political activists gathered at the East 67th Street (where the mission is headquartered) to show support for the Constitution, political opposition and  No. 1 political prisoner in Russia – Mikhail Khodorkovsky. The protest was directed against the corrupted Russian authorities, failed judiciary, multiple human rights violations and growth of nationalist forces. The protesters were holding posters featuring slogans such as "Russia – yes! Putin – no!", "Putinism = Corruption", "No business with Russia before the release of Khodorkovsky", etc.
The protest was held on international scale: various actions under the same title took place in Moscow, St.-Petersburg, many other Russian cities, as well as in London and Chicago.