On December 20, 2013, Mikhail Khodorkovsky was released from prison following a presidential pardon and arrived in Berlin, Germany. Below is the first statement by Mr. Khodorkovsky after his release.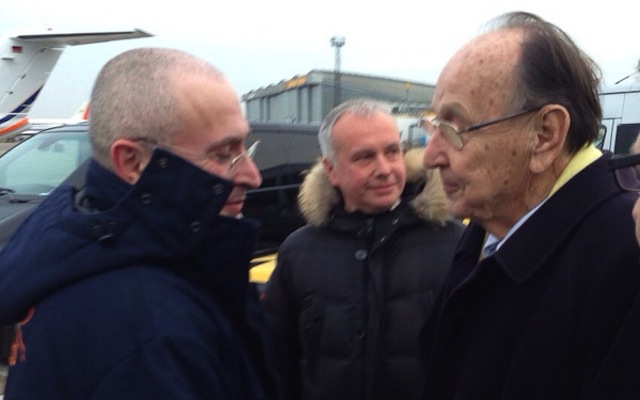 Dear friends,
On November 12, I asked the President of Russia to pardon me due to my family situation, and I am glad his decision was positive.
The issue of admission of guilt was not raised.
I would like to thank everyone who has been following the Yukos case all these years for the support you provided to me, my family and all those who were unjustly convicted and continue to be persecuted. I am very much looking forward to the minute when I will be able to hug my close ones and personally shake hands with all my friends and associates.
I am constantly thinking of those who continue to remain imprisoned.
My special thanks is to Mr. Hans-Dietrich Genscher for his personal participation in my fate.
First of all I am going to repay my debt to my parents, my wife and my children, and I am very much looking forward to meeting them.
I will welcome the opportunity to celebrate this upcoming holiday season with my family. I wish everyone a Merry Christmas and a Happy New Year!
Mikhail Khodorkovsky