Following the sanctioning of a number of top Russian oligarchs who used to do the Kremlin's bidding in the West, the Russian government is now engaging less public figures to carry out its "delicate tasks and negotiations," writes popular Russian Telegram-channel Maluta Skuratov.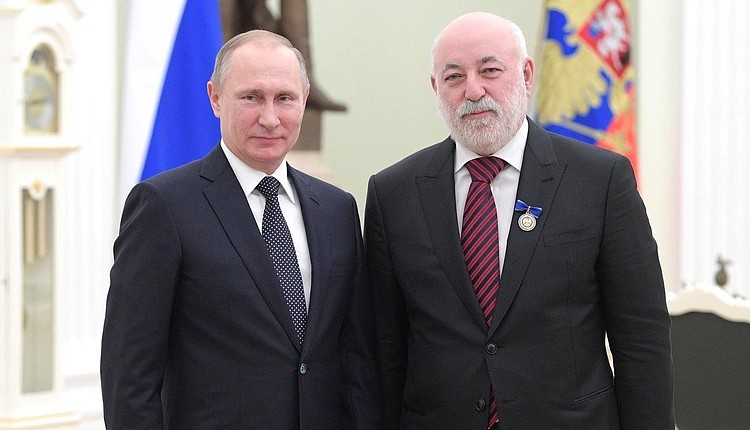 It is interesting to watch the fates and, more importantly, activities of a whole range of the second-order Russian businessmen who have always lived in the shadow of their less limelight-shy partners. The latter are now under sanctions and close scrutiny by Western intelligence.
Let's take a look at Viktor Vekselberg who practically stood his friend Len Blavatnik up in a recent interview with the Financial Times, saying that Blavatnik, who is a U.S. citizen, needs to ask for the U.S. Treasury's permission every time he wants to communicate with Vekselberg [who was sanctioned by the U.S. in 2018 ]. 
Answering the newspaper's question as to whether he could do business Blavatnik again, Vekselberg responds: "This is not an easy time, emotionally. It is not easy. Practically, it will be difficult [to work with him again]. You should understand our relationship. Len is my friend. He is very active in Russia, but very rarely asks me to help him in Russia, because he has his own connections. I am active in the U.S., but rarely ask him for help there. This is our relationship." Vekselberg said enough to raise questions about Blavatnik in the West.
Or here's another case. According to Irish newspaper EchoLive.ie, on June 12, the superyacht Le Grand Bleu berthed at the Port of Cork. Built in Germany and worth $150 million, Le Grand Bleu is one of the largest private yachts in the world—113 meters long with ten guest cabins and two helipads.
It used to belong to Roman Abramovich, but is currently owned by Yevgeny Shvidler, one of Abramovich's closest associates and a former top manager of the Sibneft oil company. It is rumored that Abramovich lost this yacht to Shvidler in a bet. The newspaper also mentions that Shvidler was born in Russia, where he made his fortune, but is now a U.S. citizen.
A while ago the Russian government launched a criminal investigation against Shvidler, which has not been closed yet. In any case, non-public businessmen, like Shvidler and Blavatnik, are becoming very useful for the Russian government when it comes to carrying out various delicate tasks and negotiations that their public partners can no longer head up.
This translation by IMR was slightly edited for clarity. The original post (in Russian) was published on June 13, 2019.