A "deoffshorization" campaign championed by Vladimir Putin is simultaneously designed to demonstrate a fight against corruption and to protect Kremlin allies who could become vulnerable in the West in the wake of the Magnitsky Act. Donald N. Jensen, Resident Fellow at the Center for Transatlantic Relations at the Johns Hopkins School of Advanced International Studies, argues that Putin's campaign has accelerated internal splits that could prove fatal for his regime.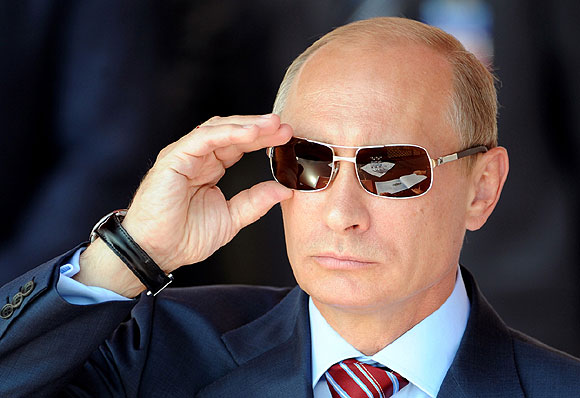 Vladimir Putin's popularity was bolstered during his first years in power by the myth that he had routed the hated oligarchs who had plundered Russia during the Yeltsin era.  The truth is more complicated and less flattering.  Seeking to consolidate his power, Putin targeted those high-profile businessmen who were the most independent—notably, Boris Berezovsky, Vladimir Gusinsky, and Mikhail Khodorkhovsky – and redistributed their business assets to his allies.  The chilling effect of these attacks led many prominent businessmen to fall into line behind Putin, at least for a time.
New businessmen, grown rich by Russia's energy boom and the development of new industries such as telecommunications, were allowed to come to the fore if they played by the Kremlin's rules.  Meanwhile, functionaries in the government bureaucracies used the opportunities provided by a growing economy to expand their illicit sources of income.  As a result, kickbacks, corruption in government procurement and disbursements, and unreported movements of capital grew larger than they had ever been under Boris Yeltsin's presidency.  Russia is one of the most corrupt countries in the world, ranking 133rd out of 176 on Transparency International's most recent Corruption Perceptions Index.
According to CEO magazine, there were 131 Russian billionaires in 201stan2, more than at any time before in the country's history. The group's total assets amounted to $450 billion. The total wealth of the ten richest Russians totaled $147 billion, 12 percent more than the previous year, but less than the $221 billion held by the top ten before the 2008 financial crisis.  Much of this wealth, both legal and illicit, ends up overseas, where foreign financial holdings provide the Russian elite with protection from a predatory regime at home and with a fabulous lifestyle which the vast majority of their fellow citizens envy.  Capital flight out of Russia was more than $50 billion in 2012, according to experts.
Kickbacks, corruption in government procurement and disbursements, and unreported movements of capital grew larger than they had ever been under Yeltsin's presidency.
In his December 2012 State of the Nation address, Putin declared that the level of offshore investments and ownership was so high that nine out of ten transactions made by Russian companies were made under foreign, not Russian law.  The financial outflow consists not only of the profits from legitimate business, but also of the earnings from corruption, tax evasion, and money transferred by criminal groups engaged in such activities as drug smuggling and prostitution.  In Cyprus, a preferred haven, approximately 40,000 shell companies with connections to Russia hold an estimated $8–$35 billion in deposits, much of which are proceeds from criminal activity. In his December address, Putin called for a drive to repatriate Russian capital that had been funneled to offshore jurisdictions—a process he called "deoffshorization."  Shortly thereafter, the Duma passed in its first reading a tough bill that that would provide fines of up to 10 million rubles and jail terms of up to five years for government employees who do not give up their foreign bank accounts, property or stock holdings.  The bill would allow officials to have financial assets abroad only to pay for education or medical treatment.
Putin had several motives behind his campaign.  First, he wanted to send a population increasingly dissatisfied with his leadership the message that the Kremlin was fighting corruption. (Indeed, by the time of his speech, Putin had already moved against former Defense Minister Anatoly Serdyukov on corruption allegations.)  Second, as political analyst Tatyana Stanovaya has pointed out, Putin wants legal weapons to use against an elite he increasingly does not trust.  (There is thus little doubt he would use a foreign asset ban selectively.) Third, Putin's call for the repatriation of assets would give legal cover to highly placed allies in his entourage, such as Deputy Prime Minister Igor Shuvalov, who may be vulnerable abroad to corruption charges, especially in the wake of the Magnitsky Act. Finally, as a leader who has become more nationalistic, Putin wants to require Russian officials to bring their money home from the West which is seen as increasingly hostile.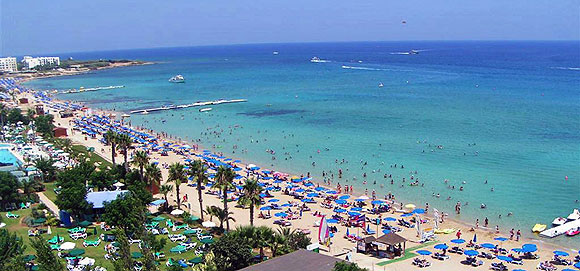 Although public reaction to Putin's December speech was largely positive, his challenge was resisted by the elites, who appeared reluctant to give up the more certain protection of their foreign assets provided by Western legal systems and their easy access to the pleasures of New York or London.  Prime Minster Dmitri Medvedev, Deputy Prime Minister Vladislav Surkov and Federation Council Speaker Valentina Matviyenko came out against the ban. Sergei Naryshkin, speaker of the Duma, said that such a prohibition had nothing to do with the fight against corruption and would only cause more problems, as officials looked for "shadowy paths" to protect their assets.
In mid-February, Putin appeared to scale back his campaign, proposing a version of the repatriation bill that was less restrictive than the Duma draft—and thus less likely to alienate the oligarchs and officials on whom Putin relies to govern.  For example, unlike the Duma's version, Putin's bill would allow officials to own real estate abroad provided they declare it.  If the president's draft becomes law, as expected, officials would have three months to close their foreign accounts and sell their stock or face possible dismissal. Putin's version also has loopholes—for example, the foreign asset ban could be avoided by creating a trust. Many of the bill's provisions are vague and will be difficult to implement.
Putin's call for the repatriation of assets would give legal cover to allies who may be vulnerable abroad to corruption charges, especially in the wake of the Magnitsky Act.
According to the Financial Times, Putin has taken certain steps that indicate that Cyprus will be excluded from his anti-corruption and asset repatriation campaign. At the February 15 meeting of G20 finance ministers in Moscow, Putin urged participants to help Cyprus cope with its budget problems; this request, however, was spurned by Germany, which wants to limit Russian money-laundering inside the euro zone.  In January, the Cypriot Finance Ministry announced that Russia had quietly removed the island from a blacklist of locales in which to avoid investing.
Despite the uncertainty over how aggressively Putin will pursue his "deoffshorization" drive, the campaign has already borne some results. Vladimir Pekhtin, who headed the Duma Ethics Committee, resigned his parliamentary seat after anti-corruption blogger Alexei Navalny reported that he owns real estate in Florida.  Navalny also alleged that Pekhtin gave his son an apartment in the Miami area that he did not list on the income/property declaration, which government transparency rules require of members of Parliament.  Navalny claims that he has information on three more legislators who own undeclared property abroad.  Masha Lipman of the Moscow Carnegie Center told the Moscow Times that "there is a growing excitement among ordinary people to expose Duma deputies."
More significantly for the system over which Putin rules, the elite divisions over the repatriation campaign have shown the limits of the president's authority and suggest that the Russian ruling class is no longer certain that Putin can protect their financial interests.  Also at risk is a Russian political system in which, as Lilia Shevtsova has often reminded us, the political elite has in their personal lives (vacations, second homes, children's education, medical treatment) integrated into the West—while at the same time claiming to see it as an enemy.