Since the beginning of 2014, the number of early gubernatorial elections in Russian regions has been growing. All in all, 30 governors are to be elected on Russia's nationwide Election Day, with only 11 of them on schedule and the rest in pre-term elections. Political analyst Tatiana Stanovaya discusses the reasons behind such gubernatorial haste.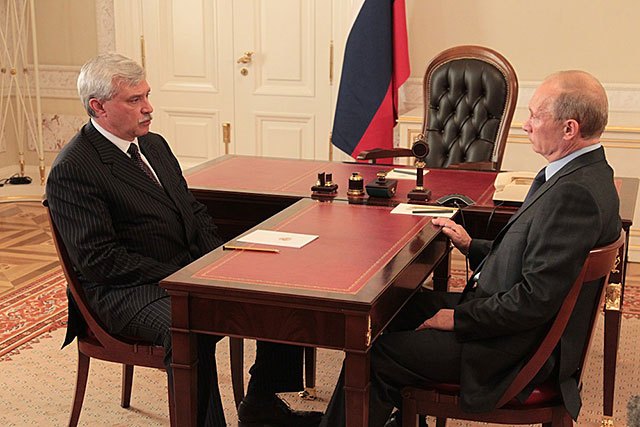 After the abolition of direct gubernatorial elections in Russia in 2004 (which was formally explained by the necessity to tighten security in the country after the terrorist act in Beslan), governors were appointed by regional legislatures upon the recommendation of the president. Since the pro-Kremlin United Russia dominated the overwhelming majority of Russian regional legislatures, getting approval for candidates loyal to the president was easy. However, after the 2011-2012 mass protests, the Kremlin was forced to make certain concessions, and direct gubernatorial elections were reinstated. The reinstatement, however, proved to be a mere formality: so-called "municipal filters" were introduced, which effectively made it virtually impossible to register as a candidate for governor and win the elections without the use of administrative resource.
Thus, in order to register as a candidate for governor, one has to collect signatures of 10 percent of municipal deputies, the majority of which either support the current regime or depend on regional administrations in some way. As a result, current regional leaders have control over the registration of candidates for governor. Under such conditions, even if a governor has low poll standings, his victory is secured if no opponents can successfully register.
Meanwhile, early resignation, appointment of "acting governors," and early elections allow regional leaders to solve two problems at once. First of all, early elections practically guarantee reelection for current governors. This will further legitimize them, because up until now they have been for all intents and purposes appointed by the president. Second, early elections are likely to be approved by the president which minimizes opponents' attempts at replacing the regional leader.
Why is it in this year that governors push for early elections?
"Governors are now standing in line—they want to run in the elections this year while the president's poll standings are improving," a federal official, familiar with the process of negotiations between the Kremlin and regional leaders, noted in his interview with RBC in January of this year.  In February, however, the situation began to change quickly: the Ukrainian crisis, the annexation of Crimea, and Western sanctions forced the Kremlin and governors to review their political prospects based on a number of factors.
The first factor is the drastic increase in Putin's poll standings in connection with the annexation of Crimea, which means that candidates supported by the president have better chances of winning. The second factor is Western sanctions in the context of economic recession. The Kremlin seriously fears that the considerable weakening of ruble, the outflow of capital, and the overall deterioration of macroeconomic indicators can result in a decline in poll standings by the end of the year. Public euphoria caused by the annexation of Crimea will sooner or later subside, and the population will face an unpleasant social and economic situation. Thus it is easier for the Kremlin to support the current governors now and give them the opportunity to be reelected in September rather than to postpone this important event and face possibly higher risks of losing power later.
Elections without alternative candidates and with the use of administrative resource and reelection of unpopular governors will only increase public frustration. As the "Crimean euphoria" subsides, the Kremlin will have to put forth tremendous effort to contain this frustration.
Having no time to search for alternatives, the Kremlin agrees to reappoint even the weakest and most inefficient governors. Murmansk governor Marina Kovtun, whose poll standings in the region are extremely low due to the difficult social situation, can be included among these ineffective and less-popular governors, as can Atlai governor Alexander Berdnikov, who was involved in a poaching scandal, and Lipetsk governor Oleg Korolev, who has strained relations with the region's major investor Vladimir Lisin, head of the Novolipetsk Metallurgical Complex (NLMK).
In those regions where the position of governors is relatively strong (that is, where governors have the elites' support and there is no real opposition,) the elections will be organized in the form of a referendum. For example, governors of the Kursk, Tyumen, Orenburg and Vologda regions—Alexander Mikhailov, Vladimir Yakushev, Yuri Berg and Oleg Kuvshinnikov respectively—will run in early elections.
However, the most important early elections will be held in St. Petersburg, which, it bears reminding, is a city of federal significance. In early June, after meeting with Vladimir Putin, current governor of St. Petersburg Georgy Poltavchenko, whose term of office expires in August 2016, confirmed his intention to participate in the mayoral election on September 14, 2014. Poltavchenko is Putin's longtime friend and protégé. When Putin came to power in May 2000, he appointed Poltavchenko presidential envoy to the Central Federal District, where the latter served for 11 years and became one of the most influential presidential envoys. In 2012, Poltavchenko was appointed governor of St. Petersburg.
According to experts, if Poltavchenko ran for reelection in 2016, his chances for victory would be slim. A late December 2013 report in Vedomosti newspaper that cited anonymous sources claimed that the Kremlin was considering replacing the Poltavchenko and named head of the Federal Antimonopoly Service Igor Artemyev and Deputy Prime Minister Dmitry Kozak as possible contenders for his position. "Poltavchenko is in good standing, he is Putin's longtime ally, but protest sentiments are too strong in St. Petersburg. Besides, his term of office expires in 2016, at the same time with the current State Duma, and it would be hard to run these two election campaigns simultaneously—there are no guarantees that he will be easily reelected," Vedomosti's source noted. However, the Ukrainian crisis changed everything.
The necessity of holding early elections is officially explained by governors' wish to legitimize themselves and become true "people's representatives." For example, Orenburg governor Yuri Berg defined his intention through his belief that "in a country where the law on gubernatorial elections has already been in force for two years, remaining an appointed governor is wrong first of all toward one's fellow-countrymen. I need to be sure that we are on the same page as to prospects of development of our beloved region. But one can only determine if this is the case through popular vote. This is why I seek and sincerely count on your support."
Whatever the official explanation, Vladimir Putin is the only person in the country who can make such decisions. Today, he is following the path of least resistance. It is easier for him to avoid risks by holding comfortable reelections of even weak governors rather than to look for successors and to make arrangements with regional elites, especially in light of forecasts that by the scheduled 2016 elections the economic situation will deteriorate and social tensions will rise. However, such logic of state government directed at solving immediate problems generates additional political risks. Elections without alternative candidates and with the use of administrative resource and reelection of unpopular governors will only increase public frustration. And when the "Crimean euphoria" subsides, the Kremlin will have to put forth tremendous effort to contain this frustration.