Russia's liberal opposition knew the chips were stacked against it in recent elections in the conservative Kostroma region. What opposition leaders did not expect was that their campaign manager and fellow politician Andrei Pivovarov would be suddenly arrested on trumped-up charges. In the latest installment of its ongoing series profiling Russia's political prisoners, IMR examines Pivovarov's case.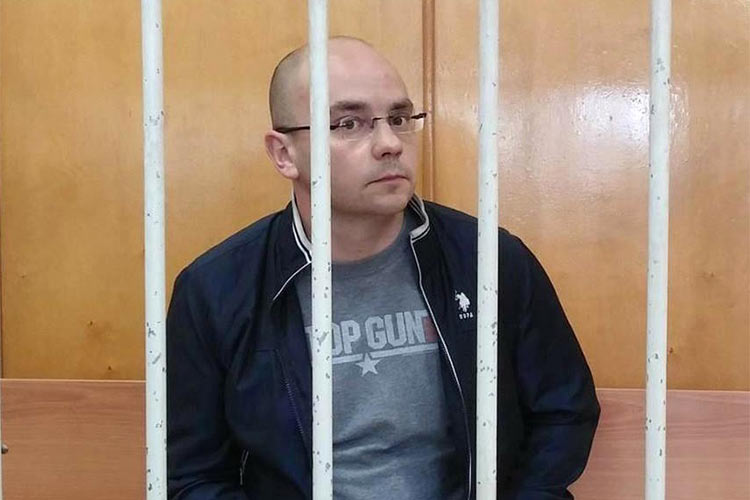 Full name: Andrei Pivovarov
Date of Birth: September 23, 1981
Pivovarov was arrested on July 29, 2015, on charges of wrongfully accessing protected computer information (part 3, article 272 of the Russian Criminal Code). On September 25, 2015, an additional charge of bribery (part 3, article 291 of the Russian Criminal Code) was brought against him. 
Update: Pivovarov was released from pre-trial detention on September 28 on bail of 1 million rubles. A trial date has not yet been set.
On July 21, Andrei Pivovarov—a young politician and the PARNAS campaign manager for the recent elections in Kostroma—wrote a buoyant post on social network VK. The opposition coalition, he wrote, had collected 4,431 signatures from local residents, around 1,500 more than they needed to get on the ballot. Not all the signatures turned out to be authentic—but Pivovarov wasn't worried. "I have to boast: we found a way to check all the signatures we collected for accuracy, and we checked them," he said. "All of them." He said the campaign's lawyer helped with the complex process, and they were able to pick out which signature collectors had been saboteurs, intentionally bringing in falsified names to undermine the opposition's effort to run.
Just eight days later, in the early morning of July 29, Pivovarov was arrested. He was accused of convincing a local policeman to illegally grant him access to a database of voters so that he could check the accuracy of information accompanying people's signatures. In other words, the checking of signatures—a point of pride for Pivovarov—was illegal, police said. Pivovarov admitted that he went to the police station to check data about voters who had signed the PARNAS registration sheets. But, he says, he did so only at the invitation of a policeman, Alexei Nikonorov, who is also charged in the case. The crime Pivovarov is accused of carries a potential sentence of up to four years in prison.
Two weeks after Pivovarov's arrest, human rights group Memorial declared him a political prisoner. Pivovarov's lawyers say there was obviously no crime committed, and observers argue that he is being targeted because of his work for the embattled PARNAS, whose former co-leader Boris Nemtsov was brazenly murdered outside the Kremlin in February. "Politics in Russia looks like this: the authorities' right to rule indefinitely is guarded not only by election commissions, but also by the police, the Investigative Committee, judges, and state television," wrote journalist Oleg Kashin regarding Pivovarov's arrest. "The opposition did not have any winners at these elections, but there was a victim—Andrei Pivovarov."
Two weeks after Pivovarov's arrest, human rights group Memorial declared him a political prisoner. Pivovarov's lawyers say there was obviously no crime committed, and observers argue that he is being targeted because of his work for the embattled PARNAS.
At the age of 34, Pivovarov has already become a fixture on the opposition political scene. He was born in St. Petersburg and studied economics at the prestigious St. Petersburg State University, then became involved in politics soon after graduating. He joined the ranks of the now-defunct Union of Right Forces party in 2004 and started his own local group in 2006 called Oborona, meaning "defense."
In 2010, he helped organize unsanctioned protests as part of the Strategy-31 movement, which called for people to join demonstrations on the 31st of each month in support of the freedom of assembly, a right enshrined in Article 31 of Russia's Constitution. For his role in the protests, he spent 30 days in jail on an administrative charge. The following year, he joined one of PARNAS's predecessor parties, and now he serves as one of the group's leaders in St. Petersburg.
When Mikhail Khodorkovsky re-launched his Open Russia platform in fall 2014, Pivovarov announced that he would coordinate its activities in St. Petersburg, helping to organize public meetings and lectures with experts. As with his past experiences in opposition politics, Pivovarov knew well that he faced risks by working with a group that so openly denounced Vladimir Putin's regime. In December 2014, a planned video link with Khodorkovsky set up by the group in St. Petersburg was disrupted by local police, who cut off electricity at the venue and triggered the fire alarm. Then in March, on the day of a planned Open Russia lecture by political analyst Stanislav Belkovsky, the tires of his car were slashed.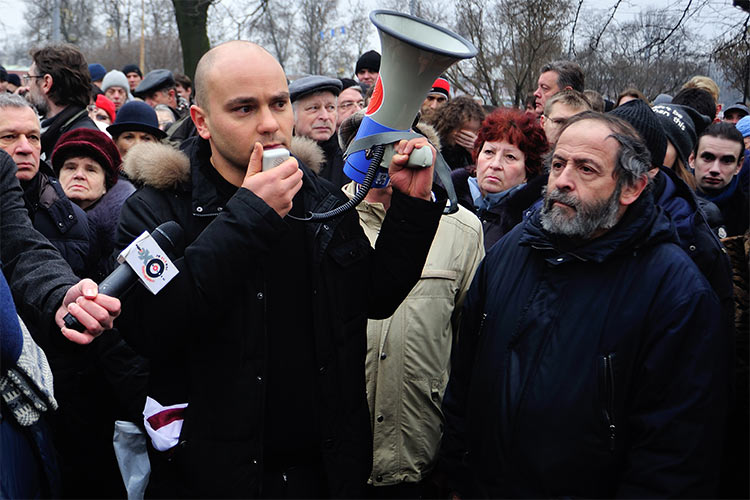 "It's important that I've remained confident of my innocence," Pivovarov said in an interview from jail in early September. "When engaging in opposition activity, it is critical that you be confident you are doing the right thing—only then will people trust you."
Kashin speculates that there must be some Kremlin plan behind jailing Pivovarov, but the political logic remains murky. Indeed, two and a half weeks after Pivovarov's arrest, PARNAS got its name on the ballot in Kostroma, defying expectations. Pivovarov sounded a hopeful note in his recent interview, saying he thought that the case against him would be dropped and that investigators were just looking for a way out of the mess they had made. But in mid-September, federal investigators announced that a new charge was being brought against him: bribery, which carries a potential sentence of up to eight years imprisonment. The allegation is that Pivovarov bribed the policeman Nikonorov with about $1,000 to give him access to the voter database.
A charge for taking the bribe is being brought against Nikonorov, who admitted to Pivovarov that the accusations against him were false. (Nikonorov made this statement in a special session allowed for by Russian law in which a suspect, in this case Pivovarov, is given the chance to confront his accuser.) Pivovarov said Nikonorov was facing intense pressure from the authorities after he recanted his original story, and the bribery accusation was made by someone else.
Last week, on Pivovarov's birthday, September 23, supporters held a flashmob in St. Petersburg at which they held photos of him and called for his release. Two days later, on September 25, their calls were answered by a Kostroma judge, who ruled that Pivovarov could be released on bail of 1 million rubles ($15,000). The ruling comes after Pivovarov has spent almost two months in pre-trial detention and goes against investigators' request to extend the term by another month.
Fellow PARNAS politician Ilya Yashin said they were pleased with the decision, calling it a "pleasant surprise."
"We all hope that Andrei will soon be free," Yashin said.
A more detailed description of the case by Memorial Human Rights Center is available here.