The Institute of Modern Russia continues its series of publications on Russia's political prisoners with the portrait of Taisiya Osipova, an activist of the unregistered Other Russia Party.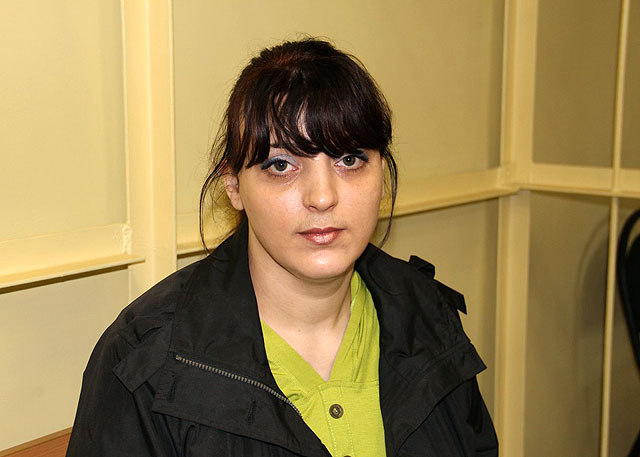 Full Name: Taisiya Vitalyevna Osipova
Date of birth: August 26, 1984
Arrested on November 23, 2010, in Smolensk
Sentenced to 10 years in prison on December 29, 2011, by the Zadneprovsky Court of Smolensk. After her case was retried, she was sentenced to eight years in prison.
In 2000, Taisiya Osipova became a member of the National Bolshevik Party (NBP), headed by Eduard Limonov. During party activities she met her future husband, Sergei Fomchenkov. Taisiya was quite active—she worked for the party's newspaper, the General Line (formerly Limonka). In 2003, during an event at which Smolensk governor Viktor Maslov was delivering a speech, Osipova came up to the stage and hit the official on the face with a bouquet of carnations. She also yelled that the governor was living at the expense of the simple citizens of Smolensk. After the incident, she was arrested and later was sentenced conditionally to 1.5 years in prison for "hooliganism" and "violence against a public officer."
However, this transgression didn't stop Osipova from further participation in political activities. She took part in the Dissenters' Marches in Moscow and St. Petersburg, as well as in other protests. But by 2010, when NBP had been banned and a new party, The Other Russia, created on its base, Osipova had already left politics and dedicated herself to raising her daughter Katrina, who was born in 2006.
However, at the end of October 2010, a criminal case was opened against Osipova—she was suspected of possession and distribution of drugs. According to law enforcement agents, the case was initiated on the basis of testimony from a "secret witness" (nicknamed Timchenkova L. I.) who had allegedly bought drugs from Osipova. To "verify the testimony," the police ran a few test purchase deals, during which Osipova allegedly sold almost four grams of heroin to Timchenkova. It's noteworthy that the attesting witnesses of these deals were activists in the pro-Kremlin youth organizations Nashi and Molodaya Gvardia. According to media reports, these were the same activists who had earlier cooperated with operatives of the Center for Extremism Prevention (CEP) and reported on dissenting students at Smolensk State University.
Anton Mandrik testified that he saw an operative officer plant drugs in Osipova's dresser. A polygraph test showed the maximum possibility that he was telling the truth.
On November 23, 2010, Osipova's apartment was searched by the police and CEP officers, who found five packages of heroin and a marked 500 ruble bill. Osipova was arrested on charges of possessing and distributing drugs.
As Lev Levinson, a human rights activist, noted later, during the search the role of the search witnesses "was played by people with a specific sight aberration. . . . For example, they didn't notice a huge man in the apartment—Osipova's friend—even though he can [be] seen on the police camera's footage and his presence cannot be concealed. The man, whose name is Anton Mandrik, became a witness for [the] defense in the court, where he told about the way the search had been conducted. He said that 'police officers wandered around the apartment's premises as they willed, without any presence of the witnesses.' Mandrik also told the court that there were [many] more officers during the search than it is stated in the police report. . . . People [from CEP] were not looking for drugs, they were looking for extremist materials".
Anton Mandrik testified that he saw an operative officer plant drugs in Osipova's dresser. Later, a polygraph test administered to Mandrik showed the maximum possibility that he was telling the truth.
During the court investigation medical testimony was introduced that allegedly showed that Osipova had an opium addiction and hepatitis C. However, this testimony was issued without any medical examination of the defendant or any analysis, including a drug test, by the medical department of the pretrial detention center. The defense pushed for an actual medical examination of Osipova but was denied several times. Finally, through the efforts of Natalia Shaposhnikova, Osipova's lawyer, who acquired a court order from Smolensk's Leninsky district court, the medical examination was conducted. The previous diagnoses of opium addiction and hepatitis C were not confirmed.
Even a superficial analysis of Osipova's case suggests a political motivation behind the charges. According to human rights activists and members of the Other Russia Party, Osipova's arrest was an attempt by law enforcement agents to put pressure on her husband Sergei, who was preparing documents for the party's registration with the Russian Ministry of Justice (eventually, the registration was denied). As Osipova noted, at the beginning of the search, officers suggested that she testify against her husband; their interpretation was that Fomchenkov used the money acquired by selling heroin through his wife to finance the Other Russia's activities. After Osipova refused to do so, the officers planted drugs in her apartment. This would explain why CEP officers were present during the search, instead of officers of the Federal Service for Narcotics Control, who actually specialize in drug-related cases.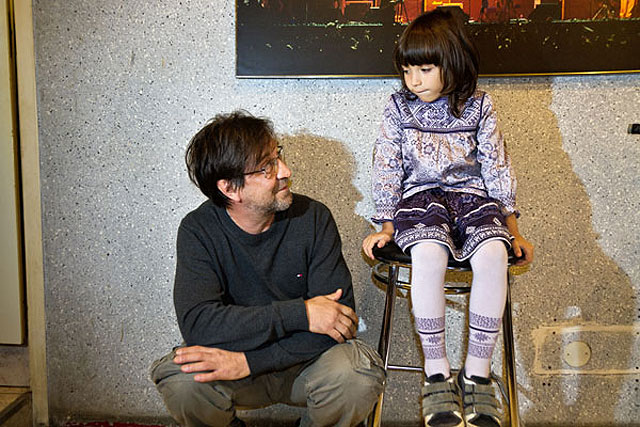 The political motivations behind the case, as well as the fabricated evidence and blatant violations of investigative and court procedure, attracted public attention to Osipova. A number of protests were held to support her, and various human rights and civil activists, including Yuri Shevchuk, Boris Nemtsov, Alexei Navalny, Yevgenia Chirikova, and Marina Litvinovich, made public statements in her defense. In July 2011, the World Organization Against Torture wrote a letter to then–Russian president Dmitri Medvedev in which it asked him to pay close attention to the circumstances of Osipova's arrest and trial that violated many international agreements, including the European Convention on Human Rights.
Additionally, Osipova's family, supporters, and lawyers voiced concerns over her poor health: Osipova had been diagnosed with insulin-dependent diabetes (type 1), pancreatitis, chronic pyelonephritis, and several other conditions. In detention, Osipova's health has deteriorated drastically, and her defense has filed numerous complaints that she has not received necessary medical attention. According to her lawyers, a long-term prison sentence could become a "death sentence." However, judicial medical examination has not officially revealed any serious diseases that could prevent her from spending time in prison.
Osipova's health has deteriorated drastically. According to her lawyers, a long-term prison sentence could become a "death sentence."
On December 29, 2011, Smolensk's Zadneprovsky district court found Osipova guilty of "illegal sales of narcotics on an especially large scale" and sentenced her to 10 years of imprisonment. Such a harsh verdict caused public resentment. Even then-President Medvedev stated that 10 years of imprisonment for a mother with a small child is "too much, even if she is guilty."
The verdict was passed down during the mass protests against rigged parliamentary elections that caused the authorities to make some concessions to the protesters. Shortly afterward, the Smolensk regional court heard an appeal filed by Osipova's lawyers and detected violations in the course of her investigation and discrepancies between the actual circumstances of the case and the court rulings. As a result, Osipova was granted a new trial—the first political prisoner to have his or her case retried. During the second trial, the state prosecutor asked for four years of imprisonment, dismissing two of four charges in Osipova's case on the ground that they were unsubstantiated. Osipova's poor health and underage daughter were taken into consideration as well.
However, on August 28, 2012, the Zadneprovsky court once again sentenced Taisiya Osipova to an unprecedented eight years in prison—twice as long as the sentence the prosecutor had asked for. According to various experts, the repeated harsh verdict symbolized the end of Russia's short-lived "thaw" and marked a return to the tough repressions of dissidents that recently have been gaining momentum.