In this week's roundup: Andrei Zubov explains why the Russian authorities are ignoring the centennial the Russian Revolution; The Bell gauges the reactions of Russian businessmen on the recent U.S. sanctions law; New Times outlines potential strategies for Ksenia Sobchak's presidential campaign; Ivan Kurilla discusses the decision not to revoke Minister of Culture Vladimir Medinsky's doctorate of historical sciences; Alexander Rubtsov juxtaposes the new official rhetoric of modernization and the growing abundance of various "fakes" in Russia's political and social life.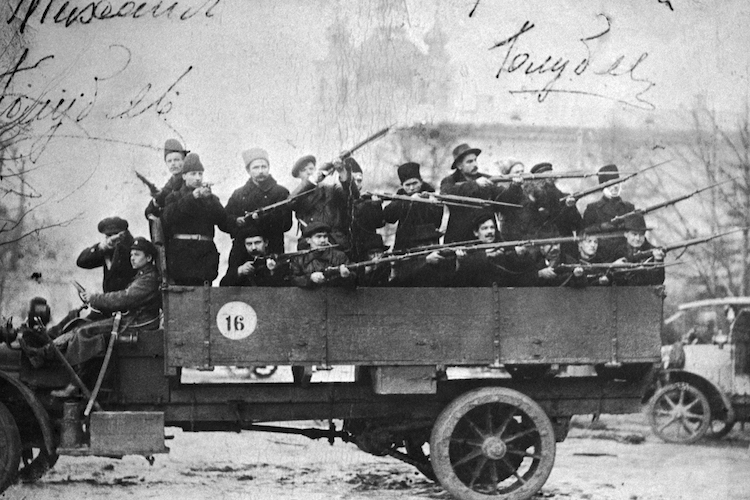 Novaya Gazeta: A Subject of Horror
Новая газета, Предмет ужаса, Андрей Зубов, 20 октября 2017 г.
  2. The Bell: The Oligarchs' Turn. Russian Businessmen Prepare for Personal Sanctions
The Bell, Черед олигархов. Российские бизнесмены готовятся к персональным санкциям, 24 октября 2017 г.
New Times: Three Scenarios for Sobchak
New Times, Три сценария Собчак, Елена Теслова, Давид Яковлев, 23 октября 2017 г.
RBC: Withdrawal or Protest: How Historians Are Reacting to Medinsky's "Victory"
РБК, Уход или протест: как отреагируют историки на «победу» Мединского, Иван Курилла, 23 октября 2017 г.
Vedomosti: The New Insincerity
Ведомости, Новая неискренность, Александр Рубцов, 23 октября 2017 г.