On June 27th, 2012 the International Spy Museum in Washington, D.C. held a lecture entitled "The Russian Illegals Two Years Later: What Did It Mean?" Renowned intelligence historian and technical advisor to the U.S. Secret Service H. Keith Melton told the story of the Russian spies that rocked U.S.-Russia relations in July 2010. Guest of honor retired KGB Major General Oleg Kalugin decried the spies as absurd and said the Russian government was wasting its money.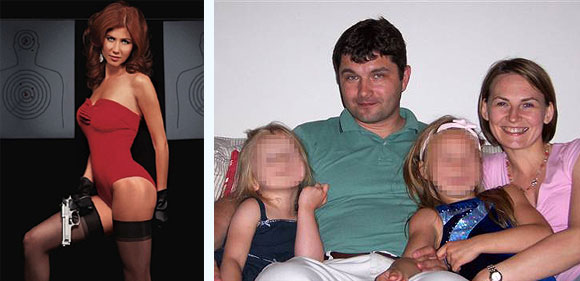 Keith Melton opened the lecture saying that uncovering the Russian espionage case of 2010 proved to be a very successfully executed mission on the part of U.S. intelligence. The idea of using spies' real names, the way it was done with Anna Chapman, represents an innovation in spy tactics. According to Melton, this practice will be applied by intelligence organizations around the world. If the Russian spies had been more cautious and professional, U.S. intelligence would have had to work much harder to declassify them.
After the declassification of Michael Zottoli, Patricia Mills, Donald Howard Heathfield, Tracy Lee Ann Foley and others in 2010, many wondered why Russia spent so many years and millions of dollars on spies when the acquired information could easily be found online. Melton explained that nonetheless, such spies (given that they execute their duties professionally) could be very dangerous for the U.S. Attending prestigious universities, working in high-profile companies, and communicating with influential people, they can easily obtain insider information on political attitudes and even participate in discussions that shape them. For example, Columbia University graduate Cynthia Murphy (real name Lydia Guryev) worked at a financial firm in New York City and was about to join Hilary Clinton's political campaign.
The way the spies communicated and exchanged money and encrypted messages was straight out of the movies. For example, two spies met in a deserted subway tunnel while U.S. intelligence agents videotaped them. These videos were presented to the audience at the lecture. As Melton noted, spies communicated with one another chiefly in order to hand over cash.
Only a few of the spies were in direct contact with the center of operations. These were the spies that organized the transfer of funds. Furthermore, the cash amounts were large, for example, Murphy's family was handed several hundred thousand dollars to buy their home in New Jersey. Funds were usually transferred through countries in Latin America and Europe.
Melton said that Russian spies were either overly confident or inadequately trained. In many cases, they acted very unprofessionally. On one occasion, when arranging to meet in New York City's Columbus Circle, two of them were unable to find each other for some time. In trying to do so, they drew attention to themselves by turning to passersby with the code "Uncle Paul sends his love."
The most unprofessional spy, according to Milton, was Anna Chapman. A glaring instance was when she gave an undercover U.S. agent her personal computer for repairs. In addition, American agents managed to record a conversation she had with her father, a senior KGB agent, during which Chapman told her father about the strange behavior of the agents. As Milton said, if Chapman were smarter and more restrained, she would have become one of the most dangerous foreign spies in the U.S. due to her ability to make men trust her. However, Chapman's unprofessional behavior and requests for a luxurious lifestyle undermined her career as a spy.
Retired KGB Major General Oleg Kalugin, the guest of honor at the lecture, called the spies' methods absurd. Moreover, he said that the long-term Russian operation was a waste of time, money, and human resources.
The Kremlin was aware of the spies' work in the United States. After their public arrest, Russian newspaper Kommersant published a statement from a Kremlin source saying that Russian intelligence services knew the name of the traitor, and that they have already sent their [Ramon] Mercader (Trotsky's assassin) to take care of it.
On July 9, 2010, in accordance with an agreement between the U.S. and Russia, the ten spies detained by Americans were exchanged for three foreign nationals and one Russian citizen who had been convicted of spying in Russia. The exchange took place in Vienna. According to Milton, before the exchange, the four parties that Russians had convicted of spying were severely beaten.
Milton concluded that until recently, many believed that such cases of espionage were Cold War history. However, recent events show otherwise. The difference between espionage in the past and today are new approaches, set-ups, and more advanced technology.