The promotion of Susan Rice, Samantha Power, and Victoria Nuland to key foreign policy positions in the US administration could signal a shift in White House policy on Russia. Donald N. Jensen, Resident Fellow at the Center for Transatlantic Relations at the Johns Hopkins School of Advanced International Studies, ponders whether the "reset" can continue after the personnel changes.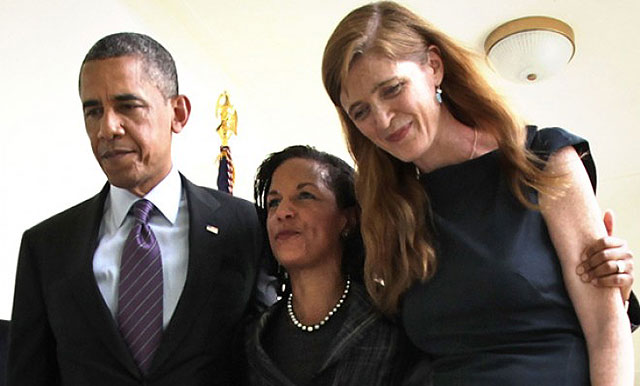 Turnover in President Obama's foreign policy apparatus, normal in any administration as it matures, has brought to the fore three individuals likely to play more important roles than in the past regarding the formulation of US policy toward Russia: Susan Rice, formerly the US ambassador to the United Nations, who will be the president's new national security advisor; Samantha Power, previously an Obama advisor on the National Security Council, who will replace Rice at the UN; and Victoria Nuland, most recently State Department spokesman, who has been nominated to be the Assistant Secretary of State for European Affairs. The appointments of Rice and Power in particular place two people with reputations as liberal interventionists at the heart of White House policymaking. (Observers credited Rice and Power with shifting US policy on Libya in the direction of the NATO-led air strikes that helped topple the Qaddafi regime).
The three individuals will assume their new posts at a time when US-Russia relations, having improved in important areas and overall atmosphere during the first Obama term, present the White House with critical challenges: first, narrowing serious differences with the Kremlin over specific issues such as Syria, missile defense, and Iran; second, determining whether and how to respond to the Russian leadership's crackdown on human rights at home without sacrificing those parts of the bilateral agenda where progress can still be made; third, and more broadly, dealing with a Russian regime that is turning inward and is less interested in integrating with the West; finally, managing asymmetrical geopolitical positions between the two countries that make it difficult to cooperate.
Convinced that the US administration is weak, the Kremlin has maneuvered to advance its interests largely on its own terms.
For the Kremlin, the United States is its main rival, an adversary both disliked and envied. In Washington, Moscow is far lower on the foreign policy agenda, often irritating and more important for the role it plays in some international issues (often negatively, through its role as a permanent member of the UN Security Council or willingness to use its energy exports as political weapons) than its ability to project hard and soft power. So far during the era of the "reset," the Kremlin has played a relatively weaker hand effectively. Convinced that America is in decline and the US administration weak, it has maneuvered and blustered to advance its interests largely on its own terms. But the Kremlin probably realizes its current good fortune will not last forever. A Republican US administration more interested in directly containing Moscow's goals for global leadership could return to the White House after 2016.
Through much of Obama's first term, the president's policy toward Russia was led by Michael McFaul, then special advisor to the president and senior director for Russia on the National Security Council. Hillary Clinton's State Department loyally implemented the "reset" approach, as did the Pentagon, but it was clearly driven by the White House. John Kerry's appointment as Clinton's successor improved the atmosphere of the bilateral relationship. (As secretary of state, Clinton harshly criticized Moscow's human rights practices. Russian officials also complained that they found her difficult to deal with).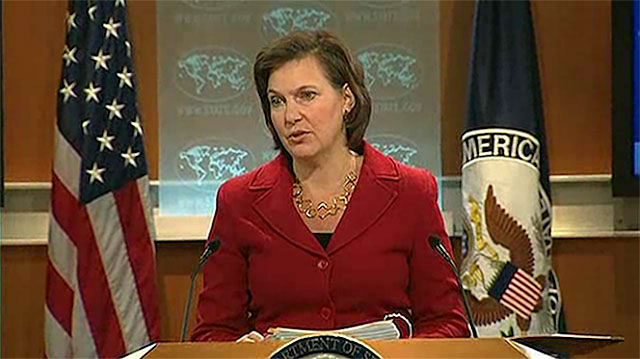 In her new job Rice will be Obama's main foreign policy advisor, gatekeeper, troubleshooter and chief broker in interagency disputes over foreign policy. Rice is passionate about the need for intervention to stop humanitarian disasters, the result of her experience on the NSC staff in 1994, when the Clinton Administration failed to stop the massacre of hundreds of thousands of people in Rwanda. Rice's interventionist views, along with her outspoken criticism at the UN of Moscow's support for the Assad regime in Syria, have not made her popular in the Kremlin. One Russian foreign ministry source said Rice was "too ambitious and aggressive," when her name surfaced last fall as a possible replacement for Clinton.  Rice's "attitude toward Russia is tougher than that of other members of the administration," Viktor Kremenyuk, deputy director of the USA-Canada Institute told Itar-Tass earlier in June. "She does not like Moscow and believes that one can talk tough with Russia." On the other hand, in July 2008 Rice criticized Obama's Republican rival in the presidential race for calling for Moscow's exclusion from the G-8. She also cautioned against being too quick to blame Russian leaders for the Georgian war a month later.
Samantha Power, a high profile defender of human rights, who wrote a study of the US government's failure to prevent genocide in the 20th century, could become a strong voice in the Obama Administration for a more muscular US role in protecting rights abroad, including in Russia. She has few direct career ties with Russia, but is likely to use her assignment at the UN as a bully pulpit to criticize Moscow's support for the Assad regime. In a 2008 article for Time magazine, "A Question of Honor," Power discussed the role of dignity in foreign affairs, while taking a critical look at the reign of Vladimir Putin. In the commentary she charted Putin's perceived diplomatic slights during his first term, the consequences of those perceptions, and the danger of using aggression to restore Russia's honor.  She called Russia's invasion of Georgia "inexcusable," suggesting that Moscow's action had as much to do with its wounded pride as with its allegedly impaired security.
The Washington foreign policy community has been debating whether these appointments are signaling a change of policy toward Moscow.
Victoria Nuland, with an impressive diplomatic career in both Democratic and Republican administrations, served in the US Embassy in Moscow as a young diplomat and had extensive experience with the former Soviet Union before serving as ambassador to NATO. As State Department spokesman, she condemned the Kremlin's crackdown on domestic dissidents as a "witch hunt," and has often taken a tough public stand on Russia. Despite these tough positions, Sergei Rogov, director of the USA-Canada Institute, told the Voice of Russia recently that they should not be exaggerated. Nuland was a team player, he said, and predicted she would support the policies of the president and secretary of state.
As these women prepare to assume their new posts, the Washington foreign policy community has been debating whether President Obama is paying off political debts with these appointments or signaling a change of policy toward Moscow. The Washington Post downplayed the effect the nominations would have on US foreign policy. Speaking on a television news program, Post columnist Richard Cohen dismissed suggestions that Rice and Power would seek to push Obama to change course. "I don't see what they bring to the table that hasn't already been brought to the table." One Obama Administration insider, however, hopes the personnel changes will produce a smarter, and more strategic policy toward Russia—one less marked by happy talk and one that will recognize that Russia needs the US "at least as much—and probably more—than the US needs them."