United Russia's electoral rating has sunk to levels unseen since 2011, forecasting a difficult electoral season for the Kremlin. But unlike ten years ago when Moscow was front and center of political theater, regions will likely play a significant role in determining the mood before and after the vote. Two recent events in regional politics contain lessons for the authorities and the opposition as well.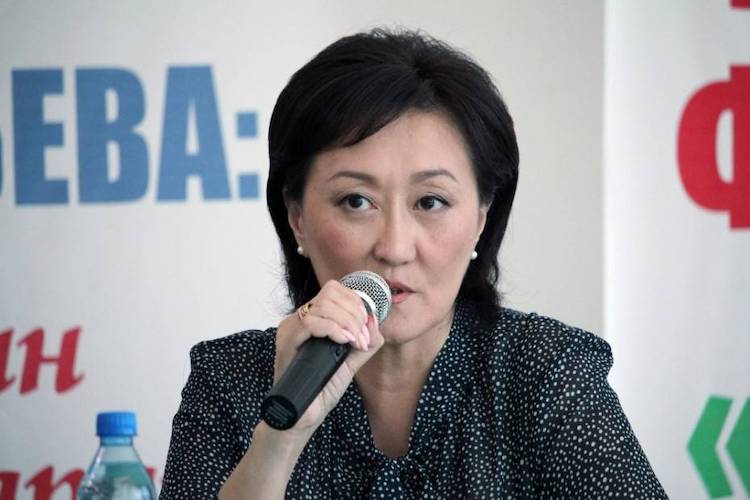 Toolkits and challenges 
Over the years the Russian authorities relied on a combination of four techniques to ensure victories for United Russia: demobilizing opposition voters, using administrative resources to boost votes for United Russia, constantly tinkering with electoral rules, and rigging. It is almost certain that this September, the "single day of voting" when different-level elections in 39 regions along with federal legislative (Duma) elections are slated to take place, will likely see all four.
If 2020 elections are anything to judge by, an emphasis will be also made on multi-day voting, introduced last year officially due to the pandemic, which demonstrably helped United Russia candidates and made it more difficult for observers to monitor the vote. The Kremlin has also kept a tight control over candidate registrations and will probably use it to keep the strongest opposition candidates from running. Authorities are ready to hand out carrots, too. Valentina Matvienko, chairwoman of the Federation Council, has recently hinted that Russia might remove unpopular pandemic-related restrictions before the fall and increase spending—either in the form of income support from the federal or regional budgets (the latter have been taking out an increasing amount of debt in recent months).
Of course, this does not mean that United Russia will easily sail to a new constitutional supermajority. First, there is plenty of difficult items on the Kremlin's political agenda: the imprisonment of oppositionist Alexei Navalny and his team's activism, a brewing dissatisfaction in middle-sized cities that were hit particularly hard by the pandemic, rising food prices amidst dropping real incomes, and a slow vaccine rollout. The last issue risks either jeopardizing a safe lifting of pandemic-related measures before the September elections or overwhelming healthcare facilities.
Second, perhaps even more importantly, the task for the Kremlin's political technologists is not simply to get a parliamentary majority or a supermajority for United Russia, but also to ensure that the results look legitimate enough to prevent widespread protests. This is going to be tricky: the idea behind the Navalny team's two big political projects—"smart voting" and the "Free Navalny" campaign—is to create a broad coalition of dissatisfied voters, who understand that the elections were rigged and can connect to other outraged citizens. It is going to be especially difficult for the Kremlin to achieve its goals in the protest-prone regions and in mid-sized cities.
In September, eight federal subjects will hold direct gubernatorial elections and thirty-nine will hold regional legislative elections. Some of these votes will take place in uneasy political circumstances: The Khabarovsk Territory, where the arrest of governor Sergei Furgal prompted the largest regional protest movement of recent years, will likely face a pick between Furgal's unpalatable successor, a fellow LDPR party member Mikhail Degtyarev, and a United Russia candidate. In the Belgorod Region and Mordovia, the Kremlin will try to get the so-called "Varangians" elected: these are outsiders sent by Moscow, mere functionaries appointed to succeed long-standing incumbents with local roots. 
In the Ulyanovsk Region and the Tuva Republic, on the contrary, long-serving but beleaguered incumbents seem to be set to run, facing various social problems (in Tuva) and elite conflicts (in Ulyanovsk). Several regions whose capitals saw an unusually large number of people turn out to protest in January—the Perm and the Primorye Territories, the Nizhny Novgorod Region, the Sverdlovsk Region and the Tomsk Region—will hold regional legislative elections. City-level elections will be held in other major cities with unexpectedly high protest turnouts, including St. Petersburg, Ufa, and Perm. 
These elections usually do not attract a large number of voters, and when the official turnout is high (as in 2016 or in 2020), this usually means better support for United Russia, but it would not be surprising if the country's lingering frustration over the pandemic on par with the high stakes of the Duma election would boost the turnout of the opposition this time around. 
Zugzwang
The situation is thus delicate, and it seems that the Kremlin, seeking both to regain control over the news cycle and to install loyal political administrators in the regions, faces uneasy dilemmas. On March 21, governor of the Penza Region Ivan Belozertsev was arrested on corruption charges, together with Boris Spiegel, a pharma executive, who is accused of bribing him. Later the authorities opened a probe into Belozertsev on allegations of committing electoral falsifications in 2020.
Political commentators came up with several explanations for this high-profile arrest, with some focusing on the FSB allegedly trying to redistribute spoils from an increasingly lucrative pharmaceutical market, while others interpreting it as a battle between the "Kremlin's bastions," or different centers of power. Both takes seem plausible: in 2019, for instance, similar rumors circulated after the resignation of Murmansk governor Marina Kovtun. Speculations aside, it is also worth looking at the political implications of the arrest. 
In recent years, firings of unpopular or weak governors before an important election have become commonplace in Russia, especially if a governor is slated for re-election. To prevent a potential loss, the Kremlin often appoints a reasonably popular (or, alternatively, little-known) newcomer with technocratic credentials to run, which usually diffuses protest sentiment in the region. Due to increased gubernatorial turnover in recent years, most of Russia's governors today are either in their first or second terms. This year as well, the Russian media has been full of speculations that unpopular governors could be dismissed before the September election. It is also not unusual to arrest a sitting governor for corruption. Belozertsev now holds a dubious distinction of being the 20th governor to be arrested since 2005. Arrests are also becoming more common: in ten years, between 2005 and 2015, only 9 governors were arrested; in slightly over five years since, there have been 11.
In the case of Belozertsev, the Kremlin can be reasonably sure that people will not take to the streets over his arrest. Unlike Khabarovsk's Furgal, elected by a disgruntled population in a surprising protest vote, Belozertsev's sources of legitimacy are different: he was appointed by the Kremlin and simply confirmed by local voters in what seem as a highly controversial election.  
Yet, arresting governors is a double-edged sword. On the one hand, removing an unpopular or highly corrupt official from power in a high-profile case may allow the authorities to sieze the political agenda, but this often comes at the price of disrupting the work of local administration as new governors bring in their own people. Besides, Belozertsev was not a particularly important or particularly egregious governor. He had his share of scandals. In 2019, he blamed the U.S. for violent ethnic clashes in the village of Chemodanovka as well as for his own feuds in the local administration, but these statements barely registered with the public. Additionally, as Novaya Gazeta's excellent report showed, the Penza Region is doing quite poorly in economic and social terms, but it would be difficult to blame it on Belozertsev became governor in late 2015 amidst a significant recession in Russia.
On the other hand, the fact that, regardless of the reason, more governors are getting arrested for crimes that they used to expect to get away with, may further undermine the political contract between governors and the federal center. Gubernatorial appointments were viewed as a sinecure. Now, following decades of relentless political and fiscal centralization, only a handful of governors, who either have a special bond with Putin (such as Chechen president Ramzan Kadyrov or Tula governor Alexei Dyumin, both of whom face elections in September) or lead a particularly strong region (such as Tatarstan's Rustam Minnikhanov), enjoy this special status. Many others are simple administrators, yet they have significant responsibilities—from overseeing pandemic-related measures and keeping local elite conflicts in check to administering elections and, most recently, integrating municipalities into the "power vertical" (as envisioned by the 2020 constitutional reform). And in recent years, several governors may have felt that the deal is simply not worth it. In the most shocking turn of events, governor of Chuvashia Mikhail Ignatiev (now deceased) threatened to sue Putin over his dismissal in 2019. 
It is unlikely that erosion of trust will impact the September Duma election, but in the longer run, it may prompt governors to try to seek protectors elsewhere—among in the local or Moscow elites or even within protesters, as some have cautiously done in recent years--thus further undermining the "power vertical."
Not isolated
In March 26-28, Yakutsk held a three-day mayoral election, which may serve as another important lesson for both the authorities and the opposition before the Duma election, and not only because the campaign revolved around issues—fiscal overcentralization, local pride, the political responsibility of elected officials—that resonate in several other regions.
Yakutsk had its last mayoral election in 2018. Back then, Vladimir Fedorov, a popular local businessman who challenged the candidate endorsed by the governor Aisen Nikolayev, lost the support of the Rodina ("Motherland") party in the middle of the campaign and had to abandon the race. Fedorov then joined the campaign of independent Sardana Avksentieva, who, no doubt, due to his endorsement, ended up winning the election in a shock. Fedorov became vice-mayor and Avksentieva, who governed the city in a manner not unlike Khabarovsk's Furgal, became genuinely popular among local voters. She also cautiously avoided conflicts with the Kremlin and the governor. Still, due to growing pressure, she fired Fedorov in 2019 and appointed United Russia's Yevgeny Grigoriev as vice-mayor. He became her successor when she abruptly resigned this January—officially due to poor health. She even ended up supporting Grigoriev in the election, even as her erstwhile supporter, Fedorov, tried and failed again to get on the ballot. In 2021, Fedorov endorsed Vitaly Obedin, A Just Russia candidate, who, at least according to the official results, narrowly lost the vote.
One reason why the Yakutsk election was significant is that the campaign showed how Navalny's "smart voting" can work, with all its advantages and pitfalls. Fedorov, who was not allowed to run himself, twice successfully rallied support behind "dummy" candidates (Obedin represents the region's most popular opposition party). The strategy worked the first time, when it caught the authorities off guard. Furthermore, Avksentieva's tenure, like Furgal's in Khabarovsk, proved that even if candidates are elected in a protest vote, genuine grassroots support can change their incentives and turn them into genuinely popular officials. However, the fallout of Avksentieva's mayorship shows the limits of what protest voting can achieve under strong pressure from the Kremlin.
The 2021 Yakutsk election itself, which took place over three days, also confirmed the suspicion that protracted voting favors pro-Kremlin incumbents. Still, it showed the potential of direct elections to channel the energy of a disgruntled electorate: even if Obedin could not win the election, the official result was close enough to suggest that the authorities did not want to risk making it look implausible. 
We may see further scandals, dismissals and protests between now and the Duma election in September, which will undoubtedly shape the political agenda further. But these two events can be viewed as political windsocks that show the direction and the shape of things to come.