On June 21, the Russian Prosecutor General's Office recognized Bard College as an "undesirable" organization, making it the first education institution to be blacklisted in the country. With the further stiffening of the existing "undesirables" law and the Putin regime's overall aversion to foreign influence, the precedent is set for targeting other Western educational institutions in the future.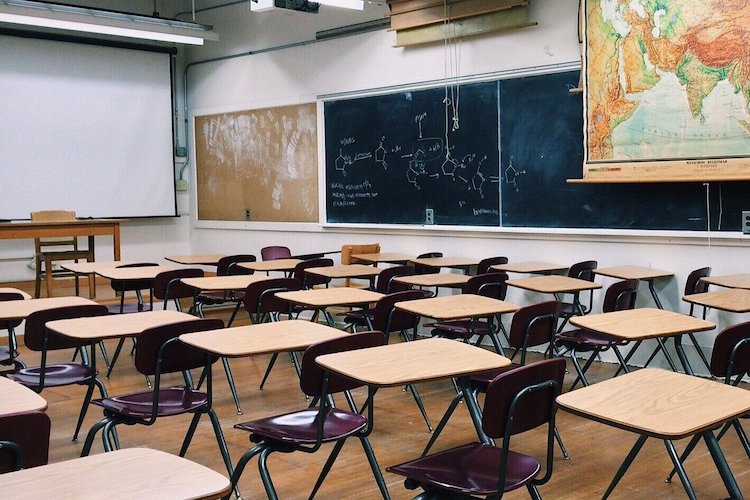 Bard College, a liberal arts institution located in the state of New York, established a relationship with St. Petersburg State University (SPbSU) in 1997 and launched a joint-degree program in 1999, which was attended by about 2,000 students in two decades. In 2011, Bard helped create the Smolny College of Liberal Arts Sciences, where Russia's Audit Chamber head Alexei Kudrin serves as dean.
Kudrin, the former Minister of Finance, is known for encouraging liberal policies and reform. A long-time believer in a liberal arts education, Kurdin was instrumental in Smolny's creation. In a recent op-ed for RBC, he discussed Russia's need for a liberal arts and science university if the country is to make a breakthrough and be more innovative, creative, and successful. "For 20 years, we have accumulated a unique domestic experience, which is a fusion of the best international practices and our educational traditions," he said, referring to the Smolny experience. The article was published in March 2021, when Smolny College began restructuring to become a separate university—reportedly to avoid ideological and economic differences with SPbSU, which just so happens to be Vladimir Putin's alma mater.
The Soros factor
Not everyone in the Russian government agrees with Kudrin's liberal views. In March 2021, the Coordination Council of Nonprofit Organizations of Russia (KS NKO), a pro-Kremlin, government-sponsored organization, submitted a complaint asking the Prosecutor General to look into the emerging university for "close affiliation" with structures controlled by billionaire philanthropist George Soros and engaged in "destructive activities" in Russia, and to recognize Bard as an "undesirable organization."
The Soros factor comes as no surprise: he has been vilified in Russia for years. In 2003, the Russian chapter of his Open Society Institute was forcefully shut down despite the fact that since 1987 Soros had invested up to $1 billion in Russia to support the rule of law, human rights, public health, education, and culture. In 2015, two other Soros-sponsored organizations—the Open Society Foundations and OSI Assistance Foundation—were declared "undesirable."
Still, Bard has never hidden its relationship with Soros, and it wasn't a major problem until now, with the Russian government's growing aversion to any unwanted foreign influence. As part of the anti-Bard campaign, Russian writer and publicist Zakhar Prilepin, known for his nationalist views and alignment with the Kremlin's policies—so much so that he co-founded the Fair Russia-For Truth party allegedly to split the opposition vote—proposed banning all Soros projects in Russia a day before the official complaint was filed. The campaign was furthered by Russia's Foreign Ministry, which vowed in April to "bring to an end" the activities of US-funded foundations and NGOs in response to US-imposed economic sanctions.
As one would expect, the Prosecutor General's Office agreed with these views and on June 21 recognized Bard College as "undesirable" for "threatening the foundations of Russia's constitutional order and security." The Ministry of Justice subsequently blacklisted the organization and banned its activities in Russia.
Reacting to the Russian government's decision, Bard's president, Leon Botstein, said in a June 23 statement that he was "deeply disturbed by [it]," underscoring that "the partnership between Bard and Smolny is educational and cultural, not political or ideological." 
The "undesirables" law 
For Bard and those who work and study there, it comes back to the notorious "undesirable organizations" law. First adopted in May 2015, it was part of a series of Kremlin-backed regulations that put pressure and limitations on nonprofits and NGOs receiving foreign funding (mainly from Europe and the US). "Undesirable" organizations were loosely defined as posing a threat to the country's "constitutional order, defense potential, or state security." Amnesty International called the Russian authorities' criteria "ill-defined, arbitrary, and nebulous."
According to the law, "undesirable" organizations are prohibited to conduct monetary operations with Russian financial institutions, hold public events or circulate information about them in the media. Any person working for an "undesirable" organization is subject to an administrative penalty, with multiple violations (e.g. two administrative penalties in the span of 30 days) resulting in a criminal case with a maximum punishment of six years in prison. 
The first organization deemed "undesirable" in Russia was the National Endowment for Democracy, blacklisted in July 2015. In April 2017, the Institute of Modern Russia itself was added to the list, along with UK-based Open Russia Civic Movement and OR (Otkrytaya Rossia), funded by Putin critic Mikhail Khodorkovsky. Following Bard's designation, another group of four Khodorkovsky-related structures was also deemed "undesirable" on June 30. As of now, a total of 40 organizations are on the list, but the list will surely grow. Already on July 15, the Prosecutor General's Office declared Proekt, an independent investigative project, yet another "undesirable" organization (it will be added to the Ministry of Justice's registry shortly as number 41), while recognizing four of its journalists as "foreign agents."
On June 16, the Russian State Duma approved a bill to update the existing law to further criminalize participation in the activities of "undesirable" foreign or international NGOs. It was signed into law by Putin on June 28.
Under the amended bill, a criminal case can be initiated already after the first (not second, as before) administrative penalty for collaboration with an "undesirable" organization, but the maximum punishment is limited to four years in prison. For those who head such organizations, a criminal case can be opened immediately, without preliminary administrative violations. 
Additionally, any foreign or international NGO that "provides money transfer services" for an "undesirable" organization in Russia will itself, by association, be defined as such. Starting October 1, Russia's financial watchdog, Rosfinmonitoring, will monitor financial transfers from certain countries, the list of which is not yet public. These updates to the 2015 law further prove that the law is not about civil society; it is about control.
Targets
In 2018, the first case under the "undesirables" law was brought against Open Russia activist Anastasia Shevchenko. In February 2021, she was found guilty of organizing activities of an "undesirable" organization (Open Russia), specifically a debate in October 2017 as well as a lecture for Open Russia members in April 2018. She was dispensed a four-year suspended prison sentence. The first conviction, however, was fellow Open Russia activist Maxim Vernikov, who was sentenced to 300 hours of labor in February 2020. Yana Antonova was convicted in October 2020 and sentenced to 240 hours of community service. 
Two more criminal cases against Open Russia activists are ongoing. Mikhail Iosilevich was charged in October 2020, the decision to place him in a pre-trial detention center was upheld by the court in March 2021. In June 2021, Alexei Pivovarov was taken off the plane as he was leaving the country; he also remains in pre-trial detention. The criminal case against Pivovarov was opened over a post he shared on Facebook, which featured a fundraising campaign supporting the United Democrats project to help independent candidates run in the upcoming elections in Russia.
Earlier, the head of the political prisoners program at the Memorial Human Rights Center, Sergei Davidis, noted that "since any action connected with Open Russia or even just its logo (shooting a video, reposting an article or tweet, participating in a public event) can be cause for prosecution, it is not difficult for the police to fabricate these cases. Thus, the population of potential victims of criminal prosecution for offenses of this kind is constantly expanding."
Implications
Even if all those persecuted under the "undesirables" law are currently Open Russia activists, the Bard precedent—being the first foreign educational institution blacklisted in the country—raises concerns that its students, staff, faculty, affiliates, and even alumni could be implicated, fined, or prosecuted under the amended law. These anxieties are reflected in the recent appeal of the Association for Slavic, East European, and Eurasian Studies (ASEEES) against the Russian government's decision, warning that in addition to negatively impacting academic exchange and relations, it "affects the future of 2,000 Russian students who already hold diplomas from Bard." It is possible that even American students who never participated in the Bard-Smolny partnership could now face issues visiting, traveling to, or working in Russia.
Commenting on the Bard precedent, Sam Greene, director of the Russia Institute at King's College London, said "this isn't a small deal. This is a very, very big deal, and it will cause every western university that has any partnerships with Russia to step back and think."
In light of the recently passed law on regulating non-official educational activities in Russia, this signals a shift to more state interference and control over education. In her February 2021 article for IMR, Professor Ekaterina Mishina of the Free University wrote that the law aims "at the stigmatization of independent educational projects and the placement of non-official educational activities under the strict control of the state in order to eliminate freethinking and dissent." "Ideology is back in the driving seat," she added, even if it is prohibited by the Russian Constitution.
In the current political climate, Bard's addition to the "undesirables" list raises a plethora of questions about existing partnerships between Western educational institutions and Russian universities, with implications for the person-to-person connections at the academic and research level that are vital for international collaboration and global education. This clearly goes against Alexei Kudrin's liberal dreams.
* Liya Wizevich is a leadership team member at the Stanford U.S.-Russia Forum. She holds B.A. in Russian and East European Studies from the University of Pennsylvania and M.Phil. in History from the University of Cambridge.