On average, 62 percent of software in Russia is estimated to be pirated. For decades, the country has been on the U.S. watchlist of the world's most vicious intellectual rights infringers. Even the Russian government is implicated in using software counterfeits.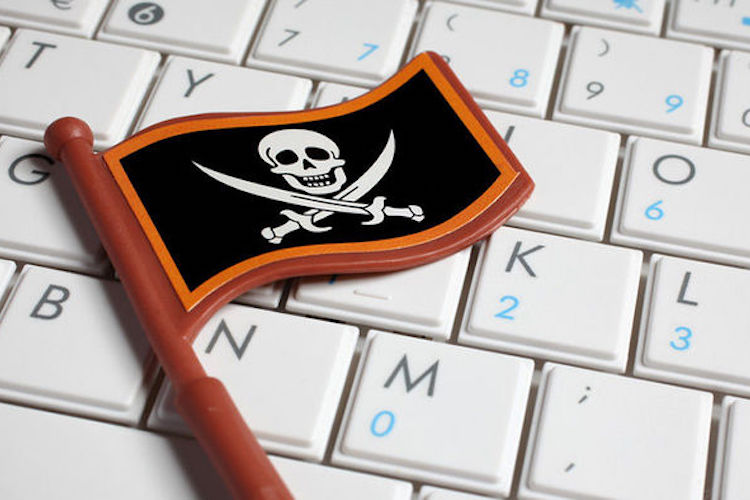 Russia's 2014 annexation of Crimea triggered many destructive developments at once. One of them is the decline in intellectual property (IP) protection in Russia, though this sphere was already far from perfect. For example, the Kremlin's intensified confrontation with the West has been reflected in software copyright infringement. Following in the pattern of the Russian state's discourse, some Russian internet users adopted belligerent rhetoric and started referring to counterfeit software as a "trophy" rather than pure stealing. This small verbal twist signaled that the illegal use of foreign intellectual property was being deliberately framed by some groups in Russian society as compensation for the imposition of Western sanctions.
Each year, the Office of the United States Trade Representative prepares a Special 301 Report on intellectual property protection worldwide. For the past couple of decades, Russia has firmly occupied one of the leading positions in terms of IP violations and has been on the Priority Watch List—a registry of the world's most vicious intellectual rights infringers. In 2020, the list included nine countries: besides Russia, there were China, India, Argentina, Venezuela, Ukraine, and others.
This is not surprising given Russians' proclivity for disregarding IP rights. During the entire Soviet period as well as in the post-Soviet years, the notion of intellectual property existed only on paper. The most significant example is Winnie-the-Pooh. When the Soviet Union created the Winnie-the-Pooh cartoon in 1969, it did so without any copyright holder's permission, even though the Civil Code of the Russian Soviet Federal Socialist Republic prohibited such an act. If the government does not follow the rules, neither will a man on the street. Modern Russia only started its journey in IP protection in 2003 with changing Article 146 of Criminal Code, which establishes liability for copyright infringement. Nevertheless, according to a 2019 survey conducted by the IT security company ESET, even after years of the country fighting against intellectual piracy, 91 percent of Russians still preferred pirated content to legal.
These attitudes and perceptions surrounding intellectual property in Russia are typical not just of ordinary citizens but also of government officials. As an experienced copyright lawyer and anti-piracy manager, I have witnessed on many occasions that Russian officials do not understand the value of IP and thus cannot be expected to protect it. For example, in 2010, I was shocked when three judges on the Moscow City Court sincerely wondered why the defendant should pay a lot for a legal program if its counterfeit analogue was cheaper. If this happens in a Russian court equivalent to the highest state court in the United States, you can imagine what might be going on in Russian district courts. In some of Moscow's administrative districts, copyright infringements were not prosecuted at all, as local prosecutors unofficially refused to litigate such cases in court. 
The timeline of Russia's IP rights protection shows that such a fight in the country can be waged only if there is political will in the government. In its absence, the struggle dies. Thus, Russia was putting lots of effort into IP protection in 2005–2007, when the country aspired to join the World Trade Organization. Among the terms for Russia's accession, the U.S. government indicated the need for qualitative and quantitative improvement in combating IP infringements. Russia tried to follow this directive and did its best, not through preventative measures, but by employing the government's traditional methods of fighting anything: criminal prosecution and punishment. As a result, in 2007, Russia reached its highest number of criminal cases on copyright infringements to date.
Even after years of the country fighting against intellectual piracy, 91 percent of Russians still preferred pirated content to legal.
Sometimes law enforcement goes wrong, triggering a public outrage. This is precisely what happened with the 2007 criminal case against Alexander Ponosov, a headmaster in a Perm region school. The local prosecutor's office decided to check compliance with IP laws and raided the school, where illegal software was found on 11 school computers. The ethical and legal aspects of the incident came into conflict: on the one hand, the fact of copyright infringement and the use of illegal software was plain as day; on the other hand, the counterfeit programs had been installed to allow students to work on computers—not for financial gain. As Ponosov went on trial, journalists raised a question about his case during a press call with President Putin, who called the headmaster's prosecution "utter nonsense." Later, the court acquitted Ponosov through a strong opinion, which was not based on law. As a result of this precedent, some regional schools received legal software over the next few years. 
Russian authorities themselves are also implicated in IP piracy. For example, in July 2013,  during a police inspection of the Yenisei office of Roskomnadzor (the Federal Service for Supervision of Communications, Information Technology, and Mass Media—a watchdog directly responsible for implementing the law and copyright protection), pirated versions of programs by Microsoft, Adobe, Corel, Autodesk, and 1C (Russia's largest IT company) were found. Obviously, the use of illegal programs contradicts the very nature of the watchdog's work, but instead of acknowledging the misdeed and conducting a thorough investigation, Roskomnadzor chose a different strategy, actively benefitting from its oversight position. At the time, I worked as an antipiracy manager at the Adobe Systems' Russian office and was surprised to see how several of the country's largest newspapers, one after another, buckled under what looked like undue government pressure. Initially willing to cover Roskomnadzor's IP piracy implication, they would back down after contacting the watchdog for comment. Articles published online would also be deleted, clearly indicating interference by Roskomnadzor.
Roskomnadzor is not the only Russian government agency implicated in using illegal software. As recently as April 2021, Russia's Ministry of Education was reportedly implicated in using a counterfeit copy of Microsoft Word to prepare the bylaws to the law "On non-official educational activities" (which was tellingly dubbed by critics as the law "On the prohibition of educational activities"). In fact, as part of his 2019 study, Ivan Begtin, an open data activist and co-founder of the NGO Informational Culture, analyzed the metadata lifted off more than 22,000 documents prepared by Russian state agencies from 2011–2019 and concluded that 6.64 percent of them used the pirated versions of Microsoft Word. These are, of course, not very high numbers compared to the average level of software piracy in Russia, estimated at 62 percent of all software used in the country in 2018. Still, given the open-source software policy proclaimed by the Russian government more than ten years ago, these are ridiculous statistics.
Finally, Russia's already fraught efforts in IP protection can turn absurd and unfair. For example, in July 2021, in a "provocative" jab at France, whose winemakers carefully—and legally—protect the word "Champagne" (according to the Champagne Committee, "Champagne only comes from Champagne," a French region), Russia demanded that, under a new law, all non-Russian winemakers operating in the country, including French producers of Champagne, should label their relevant products "sparkling wine." Now only Russian sparkling wine can be named Champagne in Russia. French producers were predictably appalled, calling on European authorities to see that "this unacceptable law be modified."
While this example might be a result of the Kremlin's growing antagonism with the West, the problem of intellectual property protection remains grave in Russia. Time will show if this problem is resolved or allowed to further deteriorate, but IP protection is an integral engine of modern economies and societies. Ignoring it will continue to stifle any of Russia's attempts at modernization.
* Igor Slabykh is a lawyer and manager with eighteen years of experience in Russia and the U.S.; he holds a law degree from the Moscow State Open University and an LLM from the George Washington University Law School.