On September 17-19, Russia will hold a series of elections on various levels of the power system—for the State Duma, for the headship of 12 federal subjects, as well as for seats in the legislative assemblies of 39 regions. Russian and Western political scientists agree that, overall, the vote will play out according to the 2016 scenario, with candidates from the pro-Kremlin United Russia receiving the majority of votes. However, some surprises can still happen, especially if the turnout of opposition-minded voters is high.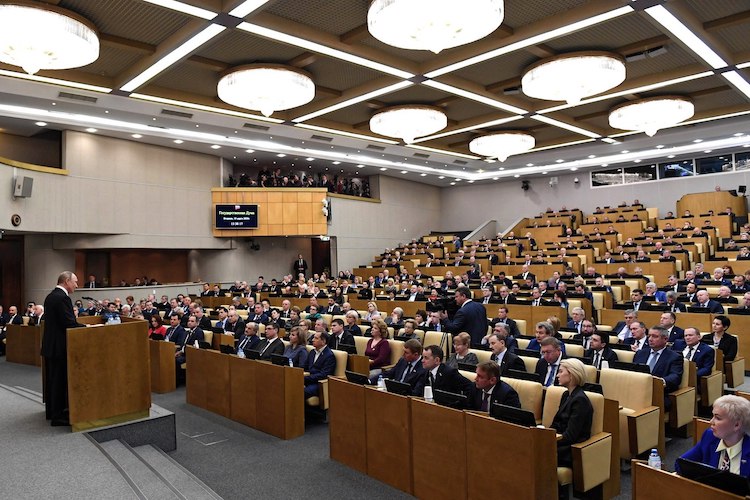 Vladimir Gel'man, political scientist (ISPI): 
"One may consider elections in present-day Russia as the full-scale menu of manipulations à la carte, prepared and served at all layers of the hierarchy of government, ranging from the Kremlin leadership to provincial schoolteachers. The menu of manipulations in electoral autocracies usually involves various 'dishes,' which may be grouped around three key elements of unfair elections: manipulation of rules, manipulation of voters, and manipulation of votes. From the viewpoint of the Kremlin, the menu of manipulations à la carte has worked reasonably well in Russia since 2011, as elections do not pose major challenges to the status quo. Exceptions remain relatively rare, yet some unexpected electoral outcomes (e.g. Khabarovsk's Sergey Furgal) can prompt mass protests in the region. There are no reasons to expect that the 2021 State Duma elections will deviate much from this tendency, although one should not exclude surprises. In the long run, however, the extent to which [Russia's] electoral authoritarian regime will be able to endlessly use this menu of manipulations, adding new 'dishes' to the table and updating the new techniques of unfairness, is not as clear."
Grigory Golosov, political scientist (Riddle):  
"The 2016 elections gave the Russian authorities a result that they, quite rightly, considered ideal. In these conditions, it would be foolish for them to change anything. While the level of public support for United Russia has dropped significantly over the past five years (about 30 percent), it does not tend to zero. Still, the 'party of power' will most likely not be able to repeat the result of 2016 in terms of the party list vote, so the main efforts will be directed to winning votes in single-vote constituencies. This combination allows United Russia to count on 'a very significant—even constitutional—majority in the Duma. With the mass absence of opposition-minded voters (in fact, Russia's party system relies on their absenteeism), the authorities will not even have to resort to widespread falsifications."
Andrei Kolesnikov, political commentator (Carnegie.ru)
"In a situation where the opposition and civil society are demoralized, protests are unlikely. This is not 2011, when mass rallies began in response to rigging in the parliamentary elections. <...> The composition of the Duma, even taking into account the rotation of loyalists, which will result in a few new faces appearing in parliament, will not change in a way that will cause even a minimal shift in the political system. Repression will intensify—this trend is least connected with the elections, rather it is a strategic line in the aftermath of the Constitution's 'zeroing-out.' The Kremlin will get what it wanted—the Duma as an institution that supports the political system as it enters the stage not of transition but of 'zeroing-out' in 2024."
Ben Noble, political scientists, University College London (Ponars Eurasia)
"There will most probably be no upset for the Kremlin in September: it is highly likely that United Russia will re-secure a majority of seats, perhaps even a super-majority—and even with United Russia's support currently hovering around 28 percent. The 8th convocation of the Duma is particularly important, given that it runs across the crucial 2024 presidential elections, meaning that the legislature needs to be relied upon as a source of stability in the political system. But the Kremlin has had to and will need to continue to expend considerable resources in securing this result, including an unprecedented crackdown on oppositional voices, as well as on independent, critical media."
Yekaterina Schulmann, political scientist (Ponars Eurasia):
"The turnout is going to be rather low, with a sizable share of those who come to the polls doing so 'out of spite.' Pseudo-opposition parliamentary parties will benefit from the 'spiteful vote,' and so will individual candidates representing small parties who manage to get registered in single-mandate districts. The 'party of power' will continue to control a simple majority in the Duma, and maybe even a constitutional majority, although this is less likely. The electronic vote will be of a mixed nature: it will be used by those whose employers force them to cast a vote, as well as by younger voters in large urban centers. Rigging patterns will vary from region to region: there will be less rigging in large urban centers, [while] the administrators in rural regions and ethnic republics will engage in unbridled falsifications. <...> An important question to ask of foreign-policy experts is the likelihood of the United States and the European Union not recognizing the results of the 2021 Duma election. At this point, it looks unlikely."  
David Szakonyi, Ora Reuter, political scientists (Moscow Times):
According to a poll published by a Russian state-funded polling agency, 14 percent of all industrial employees in Russia feel they are being forced to vote in the upcoming elections, while almost half of all employees said their bosses had mentioned the elections at work. Szakonyi: "Our post-election surveys show that [being pressured by employers to vote for United Russia] is a very prevalent phenomenon [in Russia]. The degree ranges a lot, from encouragement to vote to direct intimidation and threats." Reuter: "While it's too early to say, we haven't seen any indication that voter mobilization will be lower this time."
 * Liya Wizevich is a leadership team member at the Stanford U.S.-Russia Forum. She holds B.A. in Russian and East European Studies from the University of Pennsylvania and M.Phil. in History from the University of Cambridge.