The circumstances surrounding the repayment of Angola's debt to Russia—which has been called one of the biggest corruption schemes of the recent years—still offer more questions than answers. At least two prominent businessmen from the former Soviet Union were involved in this deal: Arcadi Gaydamak and Vitaly Malkin. IMR Advisor Boris Bruk has examined the details of the Angola debt deal.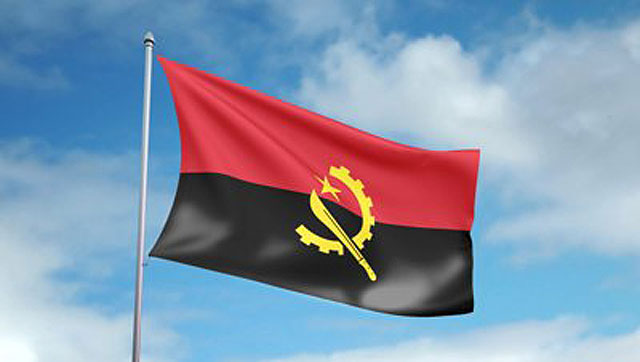 In April 2013, Corruption Watch UK and Associação Mãos Livres presented a report on a corrupt deal that accompanied the settlement of Angola's debt to Russia. The author of the report is Andrew Feinstein, a former member of the South African Parliament and director of Corruption Watch UK. According to Feinstein, as a result of the shady deal to repay Angola's debt, the middleman company Abalone Investments Ltd., which was created exclusively for the purpose of that deal, illegally received several million dollars.
Throughout the Angolan Civil War, which began in 1975, the USSR provided economic and military assistance to that country. As a result, by 1996, Angola's debt to Russia had reached $5 billion, an amount that equaled approximately two-thirds of Angola's GDP. Russia decided to write off 70 percent of the debt, while the remaining amount of $1.5 billion was to be paid off in thirty-one installments of $48,387,096.77 each. The Angolan Central Bank issued thirty-one promissory notes to the Russian government; it was expected that after a five-year grace period, the debt would be paid off within fifteen years (i.e., before 2016). To a significant extent, that decision was a result of negotiations held with the immediate participation of USSR-born "French citizen and Russian billionaire" Arcadi Gaydamak and French entrepreneur Pierre Falcone, who were involved in arms sale to Angola in the 1990s and had extensive connections to the Angolan government.1
By 1996, Angola's debt to Russia had reached $5 billion. Russia decided to write off 70 percent of the debt.
In October 1996, the Russian government allowed the sale of the promissory notes; a few weeks later, a company called Abalone Investments Ltd. was established in the Isle of Man. Its co-owners were Gaydamak and Falcone. According to the aforementioned report, the company was created exclusively to perform intermediary functions regarding the deal—yet an intermediary was not necessary. On March 5, 1997, Russia and Abalone Investments signed an agreement, according to which Abalone Investments was to purchase the promissory notes in six separate "tranches" between 1997 and 2004. Interestingly, in accordance with the agreement, the promissory notes were to be purchased by Abalone Investments at half their face value—$750 million instead of $1.5 billion. On May 30, 1997, Abalone Investments signed another agreement—this time with Angola's state-owned oil company Sonangol—by which the company committed to buy the promissory notes from Abalone Investments at their face value. This decision guaranteed that Abalone Investments would "earn" $750 million.
From 1997 to 2000, Angola transferred to Abalone Investments' account with the Swiss Bank Corporation (which, after the merger, became Union Bank Suisse), approximately $774 million to purchase sixteen promissory notes. According to the report, half of this amount was shared among eight individuals:
| | | |
| --- | --- | --- |
| Name | Role in the Debt Deal Transaction | Amount US$ |
| Arcadi GAYDAMAK | 37.5 percent owner of Abalone Investments; architect of the Debt Deal | 138,037,303 |
| Pierre FALCONE | 37.5 percent owner of Abalone Investments; architect of the Debt Deal | 124,963,680 |
| Vitaly MALKIN | 25 percent owner of Abalone Investments | 48,834,000 |
| José Eduardo dos SANTOS | President of Angola | 36,250,000 |
| Elísio de FIGUEIREDO | Angolan Ambassador without portfolio to France | 17,557,000 |
| Joaquim Duarte da Costa DAVID | Director General of Sonangol until 1998; thereafter Minister of Industry | 13,250,000 |
| José PAIVA da COSTA CASTRO | Director General of Sonangol UK | 4,465,000 |
| José LEITÃO da COSTA e SILVA | Minister in the Office of the Angolan Presidency | 3,358,000 |
| Total |   | $386,714,983 |
As indicated in the table above, in addition to Gaydamak and Falcone, there was another co-owner of Abalone Investments who, like his partners, benefited significantly from the deal. This individual was Vitaly Malkin.2 In December 1999, Malkin, then a co-owner of Rossiyskiy Kredit Bank, purchased 25 percent of Abalone Investments, making him one of the participants in the debt deal. As the report points out, in addition to receiving $48.8 million, Malkin may also have benefited from other transactions. Over time, the transactions became craftier. For example, from August 1999 onward, Abalone Investments transferred Russian debt instruments to the Russian government to pay for the notes; the debt instruments were exchanged on a dollar-for-dollar basis, despite the fact that their market value was seven to ten times lower than their face value.
Not everything was easy for the owners of Abalone Investments. In 2000, a Paris court issued an arrest warrant for Arcadi Gaydamak. Despite previous merits (he had reportedly rescued French pilots shot down over Bosnia), Gaydamak and his partner Falcone were accused of illegal activity in connection with the arms trade to Angola.3 At the same time, Swiss authorities began investigating transactions performed by Abalone Investments. The promissory notes in the amount of $750 million were frozen; as the investigation suggested, this was an illegal profit gained for the intermediary service provided by Abalone Investments. The company's account remained frozen until 2004.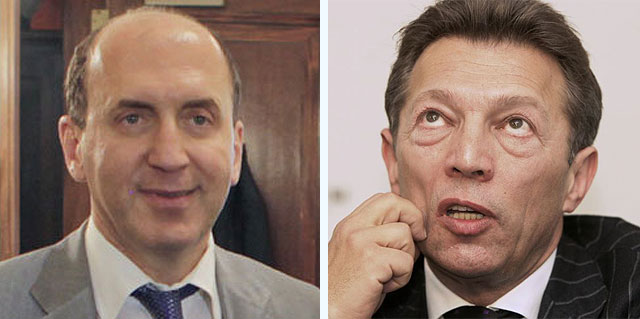 Despite these obstacles, Abalone Investments continued its work. From 2001, Gaydamak began excluding Malkin and Falcone from major transactions. Without his partners' knowledge, Gaydamak opened an account in the Cyprus-based Russian Commercial Bank (RCB) under the name "Sberinvest." This was almost identical to the name of the Moscow-based Sberinvestbank, where funds to repay the Angola debt were to be transferred. Convinced that the money was being sent to Russia, the oil company Sonangol transferred some $618 million to Sberinvest. As the Corruption Watch UK and Associação Mãos Livres report points out, shortly after the receipt of this amount, approximately $442 million was transferred to organizations and individuals connected to Gaydamak. Out of this amount, some $131.5 million was transferred to the Moscow-based Interprombank. Other major recipients of these funds, which were, in effect, stolen from Russia, included Doxa Global Fund ($94 million), Mizuho International ($16.1 million), and Yomil Securities SA ($31.7 million), while Mensanat Trading, a company with an RCB account, received over $247 million.
It should be noted that RCB is a subsidiary of VTB, the bank that in the early 2000s was 100 percent owned by the Russian state. Currently, the state's share in VTB is 75.5 percent. It is well known that VTB was a focal point of Alexei Navalny's investigation, and was a subject of the report titled Fit for International Financial Markets? A Closer Look at VTB Group's Practices, which was issued last year by Navalny's Foundation for Fighting Corruption and the London-based Henry Jackson Society.
As the report points out, approximately $442 million was transferred to organizations and individuals connected to Gaydamak.
In 2004, Gaydamak sent a letter to the Angolan government indicating that all funds had been received, and, consequently, that Angola's debt to Russia had been paid. As the report points out, however, Russia did not receive payments for the last eight promissory notes. In November 2005, Angola agreed to pay the full amount for the remaining promissory notes ($387 million), with the understanding that Gaydamak was to return $206 million to Angola. It is still unclear whether Gaydamak has returned it. As the report suggests, if it was returned, that would mean that Angola paid $1.573 billion to repay its $1.5 billion debt. If the $206 million was not returned, that would mean that Angola paid $1.779 billion. Had Russia worked with Angola directly from the beginning, all the payments would have been transferred to Russia's budget.
According to Andrew Feinstein, the "Angolan story" was the main focus of the investigation—in his words, it was difficult to investigate "the Russian arm" of the deal and to understand the complicated puzzle of interests. At this point, not much is known about Russia's role in the scandal. Information exists suggesting the involvement of Russian officials and politicians in the scheme, but hard evidence is scarce. The investigation continues, however. Based on the information presented in the report, Associação Mãos Livres filed a criminal complaint in Berne and Luanda. It seems likely that the answer to the question "Who benefits?" and information about the Russian participants in the Angola debt deal will finally surface.
The full text of the report issued by Corruption Watch UK and Associação Mãos Livres is available here.
---
1 In addition to the arms sale, Gaydamak was involved in the diamond business, along with businessman Lev Leviev.
2 Until recently, Vitaly Malkin was a Russian senator. He had to resign due to a scandal concerning his undeclared ownership of property in Canada, the US, and Corsica.
3 In 2009, the case on illegal arms sale to Angola (known as "Angolagate" and believed to be one of the major corruption scandals in France) resulted in the decision to sentence both Gaydamak and Falcone to six years in prison. Falcone was incarcerated, while Gaydamak was convicted in absentia, since he had left France and settled in Israel.