Page 9 of 10
Mikhail Yefremov, Theater and Film Actor
Frankly, I see no reason why Putin wouldn't remain in power. Especially in a country like ours, with its Byzantine traditions. Vladimir Putin is a pragmatist. He is a cynical, detestably reasonable strongman, so who knows where his pragmatism will steer him.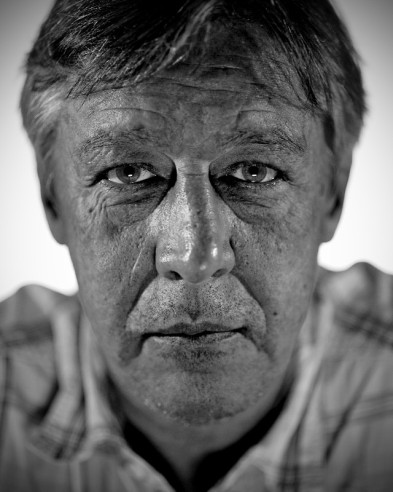 But seriously, things could be much worse: thank God it hasn't come down to monstrous things like torture and other manners of atrocity. We mustn't forget what Shnur [Sergei Shnurov] said: if we held free elections in Russia right now, everybody would be clutching their heads. Because people are bursting at the seams with anger and frustration. It is unclear whether there is hope for the new generation — that's a total riddle to me. Let's see what happens. But my forecast isn't sunny. Our only choice is to flounder in the milk like frogs. Then maybe we'll get sour cream.
Mikhail Yefremov was born in 1963 in Moscow to a family of actors, Yefremov's father was the famous Soviet actor Oleg Yefremov and his mother was the Moscow Art Theater actress Alla Pokrovskaya. His grandfather was Boris Pokrovsky, a director at the Bolshoi Theater. Yefremov began acting in theater and film at an early age. In 1987, he graduated from the Moscow Art Theater School. He ran the Sovremennik II studio theater and worked as an actor at the Anton Chekhov Moscow Art Theater. He has appeared in more than 100 film and television roles. He achieved nationwide fame in 2000 thanks to his vivid roles in Alexander Mitta's film "The Border: Taiga Novel" and Gleb Panfilov's "The Romanovs: An Imperial Family." Roles in the blockbusters "Antikiller" and "Antikiller 2," "9th Company" and "12" followed. 
Since 2011, Yefremov has been involved in the online project "Citizen Poet," installments of which are posted in video format every Monday on the Zhivy Media Group's F5 portal. The audio is broadcasted live and then posted as podcasts on Ekho Moskvy's website. He reads satirical poems on topical subjects written by Dmitry Bykov in the style of the great Russian poets. Since its beginnings, the program has become a hit on the Russian Internet, and it frequently features blunt imitations of leading figures in the Russian government.