On Thursday, July 7, the Committee on Foreign Affairs chaired by Congresswoman Ileana Ros-Lehtinen held the open hearings on the US-Russia 'reset' policy architected by the Obama Administration. The main question raised was whether the 'reset' should be paused or continued in the 'face of Russian aggression'.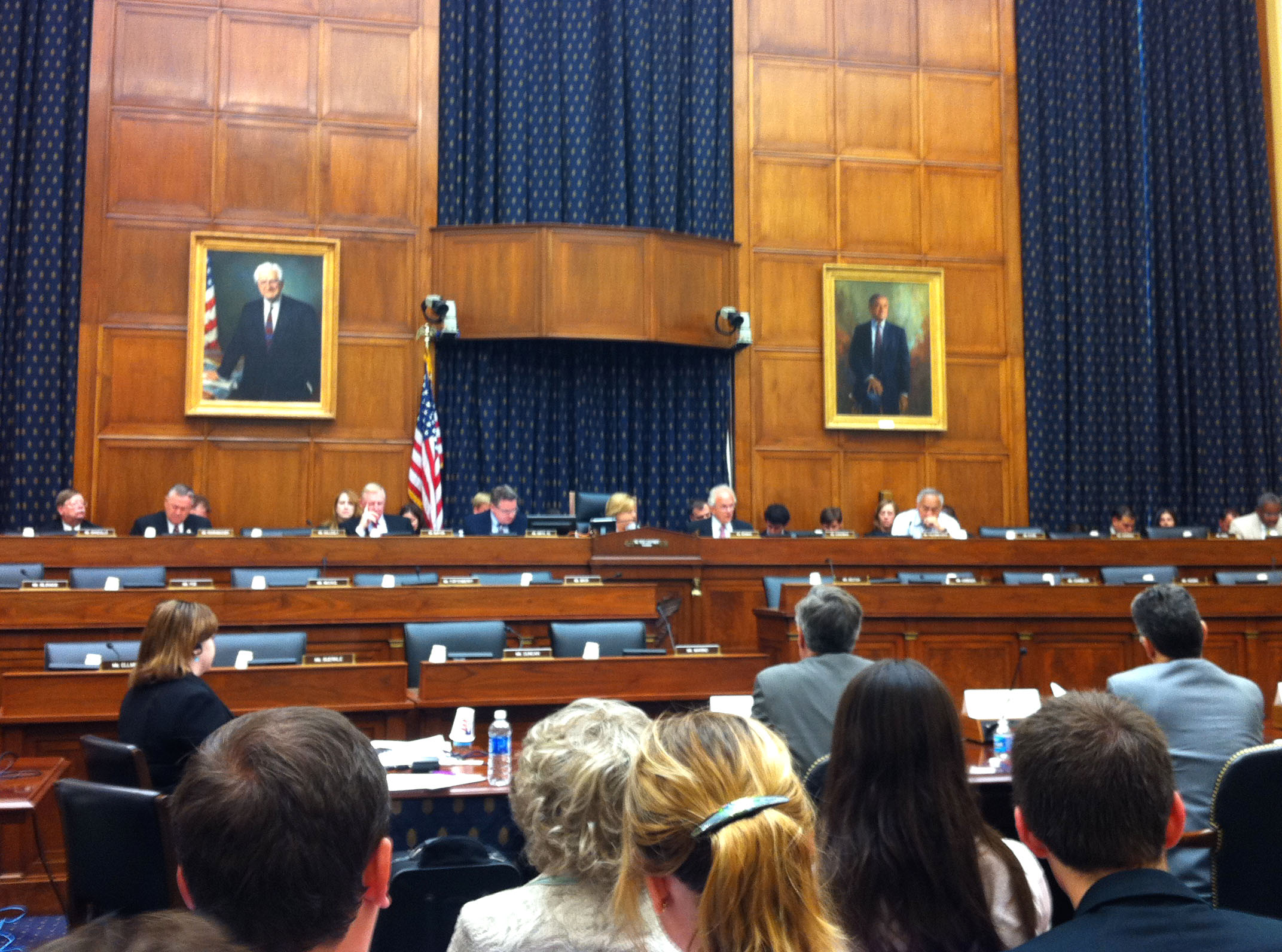 The floor was open to testimonies of three witnesses: Dr. Katrina Lantos Swett, the President of Lantos Foundation for Human Rights, Dr. Ariel Cohen, Senior Research Fellow in the field of Russian Eurasian Studies and International Energy Policy at the Heritage Foundation, and Ambassador Stephen Sestanovich, Senior Fellow for Russian and Eurasian Studies at the Council of Foreign Relations. The hearings opened with remarks from the Committee members.
Chairman Ileana Ros-Lentinen opened the hearings pointing out that the Obama Administration had offered one concession after another, but the concrete results had been meager at best. She stated that despite Russian cooperation on Iran there were more points of misunderstanding, unwillingness to cooperate and incompliance with democratic values. Some of the most salient topics mentioned were human rights abuses, lack of the rule of law, a failing state of democracy, continuous tension with Georgia and occupation of Abkhazia and South Ossetia, nuclear proliferation, the ban of some political parties before the upcoming parliamentary elections and the Kremlin's denial to some opposition politicians the right to leave the country.
Although, Congressmen and Congresswomen had different vision of the US-Russia relations, everybody agreed on some striking violations and abuses within Russia. For example, Congressman Howard L. Berman's, Ranking Democrat on the House Foreign Affairs Committee, pointed out that the U.S.-Russia relationship had been at one of its lowest points when the Obama Administration acquired the power. After the 'reset' was launched, the US and Russia were able to increase engagement on a number of critical areas. However, he could not have avoided mentioning concerns about Russia's dismal record on democracy, human rights and the rule of law.
After the congressmen completed their opening remarks, witnesses began conveying their testimonies. Dr. Katrina Lantos Swett was the first to start her testimony on the current deteriorating state of the human rights and the rule of law in Russia. She drew attention to the "show trial" of Mikhail Khodorkovsky, Russia's most prominent political prisoner, that she had chance to attend in 2010. The true purpose of the trial, according to Dr. Swett, was "to keep a charismatic and compelling political adversary of Mr. Putin, carefully locked away behind bars for as long as necessary." The true reason of such treatment of Khodorkovsky is above all his vision of open, transparent and genuinely democratic Russia. In Russia Dr. Swett met variety of human rights activists who expressed their concern about the current developments in the country: "From the unexplained violent deaths of over 150 journalists, to the ongoing violation of Article 31 of the Russian Constitution which protects the right of the people to peacefully assemble, they are deeply concerned about the future of democracy and pluralism and they want our help in standing up for these rights."
In his testimony, Dr. Cohen said that during implementation of the 'reset' policy Russian whistleblowers, such as Sergei Magnitsky, died in jail or were severely beaten; Russian courts continued to sentence political opponents for crimes they had not committed; peaceful demonstrators were beaten and incarcerated; and the state refused registration to democratic political parties. According to Dr. Cohen, the situation might get worse if Putin is back to the Kremlin in 2012, what is likely to happen. Dr. Cohen pointed out a number of disagreements on some key policy issues between Medvedev and Putin. While Medvedev portrays himself as a liberal leader of Russia, Putin, a true leader, has consistently criticized the U.S. and stuck to the statist line. Thus, Dr. Cohen suggested a need of reassessment of the 'reset' policy. "To reaffirm America's priorities when dealing with Russia, the U.S. should focus on its own national interests, the values of freedom and justice." According to Dr. Cohen, the U.S. should rethink its strategy for engaging with Russia's leadership. Congress should pass the bipartisan S. 1039 bill, the expanded "Sergey Magnitsky Rule of Law Accountability Act", aimed to deny visas to corrupt Russian officials and their family members, examine their banking practices and acquisitions, and target Russian police and prosecutors who fabricate evidence, and judges who rubber stamp convictions.
Ambassador Sestanovich started his testimony by mentioning some feasible achievements as a new treaty on strategic arms reductions that were accomplished as a result of better cooperation between Russia and the U.S.  In expanding their cooperation the two sides, according to Ambassador Sestanovich, focused on issues where the practical benefits for both were most clear-cut. The next step of the 'reset' policy should be development of mutual respect and trust in both countries, which seems to be difficult due to the Cold War legacy. However, some issues, in particular human rights abuses, cannot be left without attention. Ambassador Sestanovich pointed that even Russia's own president complained of human rights abuses, corruption, and lack of real political competition, which served as an indicator of "disappointing" developments in the country. However, Ambassador Sestanovich thinks that there is no need for a pause in the 'reset' policy. Countries should learn of mutual respect and trust, which can only be achieved in a 'step by step' process. Such a measure as legislation on the worst abuses by individual Russian officials proposed by members of both Houses should serve as one of the ways in modernization of the U.S. efforts to support democratic development in Russia. Ambassador Sestanovich said that Congress might also want to provide support to civil society groups that are vital to development of vibrant and free society.
Evgeniya Khilji