An unprecedented situation is marring relations between Russia and Belarus. In late August, Vladislav Baumgertner, head of the Russian potash company Uralkali, was arrested in Minsk. On September 13, it became known that the company's main shareholder, Suleyman Kerimov, sold his shares to Vladimir Kogan, a friend of Vladimir Putin. Political analyst Tatiana Stanovaya discusses why Kerimov, one of Russia's leading businessmen, was left out in the cold.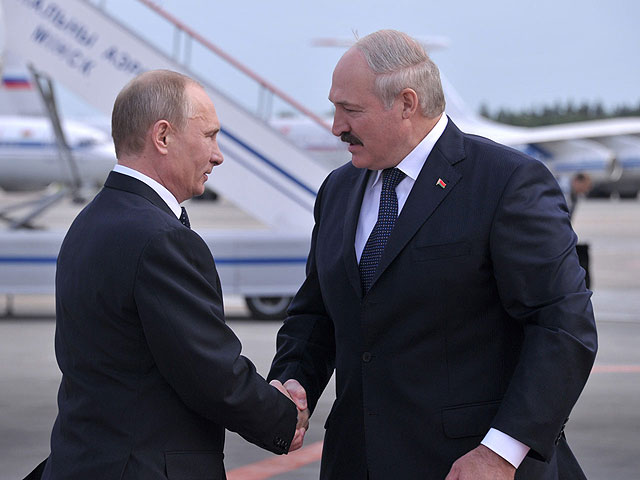 The Russian company Uralkali accounts for about 20 percent of global potash production, with 90 percent of its product ending up as exports. Its main clients are China, India, the United States, and Brazil. Its gross revenue for 2012 amounted to 110.2 billion rubles. It is one of Russia's biggest companies.
In mid-2008, Uralkali became a focus of attention for then-deputy prime minister in charge of the fuel and energy complex, Igor Sechin, when he decided to start raising questions about a 2006 industrial accident at an Uralkali mine. This was seen by many as an attempt to apply pressure to Uralkali's owner, Dmitri Rybolovlev. Had the company been found liable for the accident, Rybolovlev would have faced $600 million to $50 billion in state fines. For some time after, it was rumored that Russian billionaire Vladimir Potanin would ultimately buy the company. However, around that time, businessmen close to then-president Dmitry Medvedev began gaining political power. According to former Bank of Moscow head Andrei Borodin, under the oversight of Dmitri Medvedev, Uralkali was sold to Suleyman Kerimov, a Dagestani businessman who had already gained considerable influence. "Through [former president's special envoy Igor] Yusufov Medvedev ordered Vneshtorgbank to provide a loan to Suleiman Kerimov in the amount of $5 billion to buy Uralkali. And in return, Yusufov received the option to purchase 8-10 percent of Uralkali's shares at the same price Kerimov paid Rybolovlev for his package of shares," Borodin told Vedomosti newspaper. Borodin himself was at that time seeking political asylum in Great Britain in the context of a campaign against the Bank of Moscow, the shares in which Vneshtorgbank purchased after the dismissal of Moscow Mayor Yuri Luzhkov.
Kerimov is known as a portfolio investor rather than a strategic one. He invests money in attractive projects, uses these to build large, vertically integrated holdings, and then looks for a strategic investor for them. In 2011, a merger agreement was signed between Uralkali and the potash producer Silvinit. There were plans to sell the newly merged business to a foreign investor: BHP Billiton, Rio Tinto, or Vale.
Suleyman Kerimov was looking for investment opportunities, while Alexander Lukashenko was seeking cheap loans.
Along with Uralkali, Kerimov got a joint enterprise: the Belarusian Potash Company (BPC), created in 2005, which, at the time, had the monopoly right to export Belarusian potash. Uralkali holds a 50-percent stake in BPC, Belaruskali 45 percent, and Belarusian Railway 5 percent. The BPC once accounted for 43 percent of global potash sales. Relations between BPC shareholders began growing tense with the arrival of Kerimov to Uralkali. The effect of the economic crisis was then rather acute; Kerimov was looking for investment opportunities, while Belarusian President Alexander Lukashenko was seeking cheap loans. Meanwhile, Russian companies wanted to take part in the privatization of Belarusian enterprises. Kerimov wanted to acquire Belaruskali; however, a price agreement was never reached. Lukashenko wanted to sell the asset for $30 billion; Uralkali unofficially offered $15 billion.
Since then, conflict within BPC as well as between Belarusian authorities and Kerimov has been increasing. The Belarusian side was annoyed that Uralkali effectively controlled both potash export and marketing. In December 2012, the government of Belarus deprived BPC of the monopoly right to export Belarusian potash. This marked the beginning of an open conflict. Belaruskali tried to sell its products independently of BPC and Uralkali, although not very successfully: the company has yet to sign a single export contract.
Six months later, Kerimov, too, lost patience. Joint sales had reduced the competition between potash producers to zero and kept potash prices high. Kerimov saw in Belaruskali's attempt to become an independent player a desire to reap the benefits without regard for its Russian partner. In July 2013, the Uralkali management declared that the company would sell its products on its own, and at dumping prices. As a result, this conflict affected everyone, since with the collapse of Uralkali's capitalization, the price of potash on the world market decreased noticeably. As Uralkali head Vladislav Baumgertner told Vedomosti newspaper, the decision of Belarusian authorities to deprive BPC of its monopoly right "meant that  Belaruskali can sell products not only through BPC but also through independent traders that are not affiliated with BPC and have not agreed to any volumes or price parameters. In effect, internal competition was created. At first it looked like the Belarusian side was [merely] pressuring its Russian partner in order to obtain preferences in our internal negotiations, which happens from time to time but always has a working nature." When real sales began, Uralkali failed to persuade the Belarusian side to cease, and started acting on its own.
The Russian businessmen who entered into this joint enterprise overlooked just one thing: in Belarus, they had to deal not with business partners, but with an authoritarian state that, in fact, owns Belaruskali. On August 26, Baumgertner, along with the company's leading shareholder, Kerimov, and Uralkali's chairman, former Kremlin chief-of-staff Alexander Voloshin, were invited to Minsk by Belarusian Prime Minister Mikhail Myasnikovich, as Press Secretary of the Belarusian Investigation Committee Pavel Traulko told Interfax. Neither Kerimov nor Voloshin went to Minsk, though, and Baumgartner went to visit the prime minister alone.
None of those invited thought that the invitation could end in arrest. According to a source close to BPC, the reason for the invitation was so that the men might discuss a business matter concerning the company's activity. However, according to Kommersant newspaper, the meeting between Myasnikovich and Baumgertner lasted for about an hour and was "far from constructive." "In essence, it was a monologue by the prime minister, who was accusing Vladislav Baumgartner personally, and Uralkali, of destroying the Union State," a source told Kommersant, while expressing belief that the prime minister was all along aware of the coming arrest.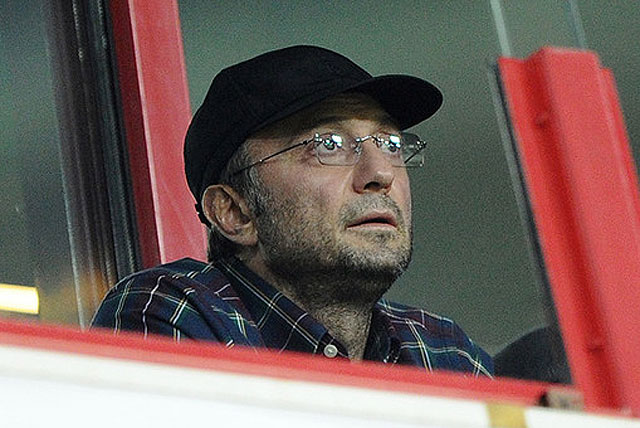 Immediately following the talks, Baumgartner left for the airport, where he was arrested. He was accused of abusing his powers as chairman of the supervisory council of BPC. Belarusian law enforcement bodies do not rule out the possibility of an accusation being brought against Kerimov as well.
Uralkali's representatives were the first to sound the alarm. They demanded the immediate release of their director and accused Belarusian authorities of acting inappropriately. The governor of Russia's Perm Region, where Uralkali's main production facilities are situated, as well as deputies of the Perm Regional Legislative Assembly, joined in the criticism.
The federal position, however, was less clear. The Russian Foreign Ministry gloomily declared that its representatives were seeking a meeting with Baumgertner. The Russian ambassador to Belarus expressed his indignation phlegmatically. Russian media covered the incident scantily and grudgingly. Russian authorities voiced no accusations against the government in Minsk. Only two members of the Russian government openly stuck up for Baumgertner—Kerimov's friend, First Deputy Prime Minister Igor Shuvalov, and Deputy Prime Minister Arkady Dvorkovich, who is also considered to be close to the Dagestani businessman. Yet their attempts to introduce sanctions against Belarus were unsuccessful: Minsk was threatened with reduced oil supplies from Russia and a Russian ban on Belarusian dairy products—but neither threat was carried out, which once again demonstrated the Medvedev government's lack of independence. Instead, Rosneft and Gazprom chiefs, Igor Sechin and Alexei Miller, visited Minsk and promised Lukashenko, respectively, uninterrupted oil supplies and new investments in the Belarusian gas transit system.
Moscow has found itself in a difficult situation. On the one hand, it cannot ignore the incident: allowing Lukashenko to arrest the head of a large Russian company would mean losing face. On the other hand, the Kremlin has no particular reason to aggravate its relations with Minsk because of Kerimov, a businessman who gained his influence under Medvedev and is therefore considered a stranger among Putin's close circle. The Russian government is currently trying to boost the attractiveness of the Customs Union, of which Belarus is a member. This is especially important considering Russia's ongoing difficult negotiations with Ukraine; for a year, Russia has been trying to lure Ukraine into the Union by describing the charms of economic integration. It seems that membership in the Customs Union does not guarantee that you won't run into problems exporting products to Russia.
Lukashenko was quoted as saying that he would bring Baumgertner to Moscow on his personal plane if Kerimov "sold the company to anyone."
In the end, the Kremlin put Kerimov in such a position that he was compelled to look for buyers for his shares of Uralkali. AFK Sistema, Norilsk Nickel, the companies of Arkady Rotenberg, as well as Mikhail Gutseriev and Vladimir Kogan were mentioned as potential buyers. Kommersant newspaper quoted Lukashenko as saying that he would bring Baumgertner to Moscow on his personal plane if Kerimov "sold the company to anyone." It seems that Suleyman Kerimov should now expect his manager's arrival: the shares of Uralkali have ben sold to Vladimir Kogan, a friend of Vladimir Putin and the former president of the St. Petersburg Banking House, which included the St. Petersburg International Bank, St. Petersburg Bank, and Promstroibank. Putin was reported to be both a client and a shareholder of the latter.
The conflict between Lukashenko and Kerimov can play into the hands of a third party. Vladimir Putin can use the situation to further his own interests by putting pressure on Lukashenko in the matter of privatization of Belarusian industrial assets, and casting off Kerimov, who "meddled" in Russia-Belarus relations during Putin's temporary absence from the Kremlin. The Russian president has an opportunity to "get wants and needs met" by strengthening Russian-Belarusian ties, and introducing people close to him to the potash market.