As U.S.-Russia relations continue to plummet, the Wilson Center held a teleconference on the future of the bilateral relationship on August 7, 2017. A panel of Russia experts, including Jane Harman, Aaron David Miller, William E. Pomeranz, Maxim Trudolyubov, and Andrew Weiss, shared their thoughts on the recent developments, including a new roundup of U.S. sanctions.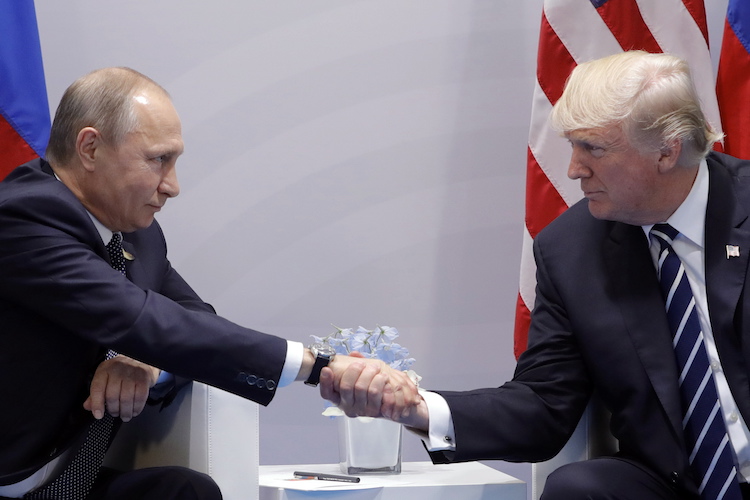 Participants: 
Jane Harman, Director, President, and CEO, Wilson Center
Aaron David Miller, Vice President for New Initiatives and Distinguished Scholar, Wilson Center
William E. Pomeranz, Deputy Director, Kennan Institute
Maxim Trudolyubov, Senior Fellow, Kennan Institute; Editor-at-Large, Vedomosti Daily
Andrew Weiss, Vice President for Studies, Carnegie Endowment for International Peace

Discussion
Trudolyubov:
The Kremlin remains rooted in a starkly geopolitical way of thinking:

Moscow hopes to regain the power it lost following the collapse of the Soviet Union;
Putin considered Ukraine's Maidan revolution an attack on Russia's sphere of influence, sponsored by the West.

With regard to electoral meddling in the United States, the Kremlin's end goal was not necessarily a Trump presidency, but rather a weakened Clinton White House (for instance, lacking legitimacy).
Pomeranz:
Putin's expectations for the Trump White House haven't really panned out, especially with regard to sanctions.
U.S. sanctions have targeted only specific sectors of the Russian economy (banking and deep sea oil/gas exploration).

They have been effective, but the most damaging sanction of all was imposed by the Russian government itself, prohibiting food imports from Europe (the ban has inflated food prices across Russia).
U.S. sanctions against Russia are now written in law, administered by Congress. Previously, they were controlled only by executive order.
Trump and Putin are now effectively restrained by Congress, and faced with the prospect of sanctions for the long-term.
This may harm Russia's investment climate for a while.
Weiss:
Three major priorities for U.S. foreign policy on Russia:

Counter destabilizing Russian behavior (e.g. in Ukraine).
Avoid situations in which miscalculation could lead to a diplomatic/security crisis with Russia.
Search for areas of bilateral cooperation, where possible (North Korea, Syria, etc.).

What is most concerning is the rhetorical gap between Trump and his senior policy officials on major foreign policy issues.

Trump has consistently expressed admiration for Putin, and has gone out of his way to downplay issues in the U.S.-Russia relationship. He has also overstated the potential for cooperation with Russia on issues such as Syria.
Q & A:
Under what conditions would U.S. sanctions be lifted?
Pomeranz:
It is not likely that the sanctions will be repealed anytime soon.
An alternative (unlikely) scenario is one in which some kind of resolution is reached in eastern Ukraine, in which case the E.U. might remove its sanctions, possibly leading to an easing of the U.S.-imposed ones.
What is the Kremlin's primary goal vis-a-vis the West?
Weiss:
Putin is focused on staying in power, and hopes to expand Russia's influence on the world stage in the process.
Putin has considered the U.S. an existential threat to Russian power and global influence since 2011/2012.
Anything that weakens or divides the United States, Putin sees as a win for Russia.
Pomeranz:
Russia can't compete with a unified E.U., and so Putin has actively worked to create divisions within the bloc.
A divided Europe advantages Russia when dealing with the West.