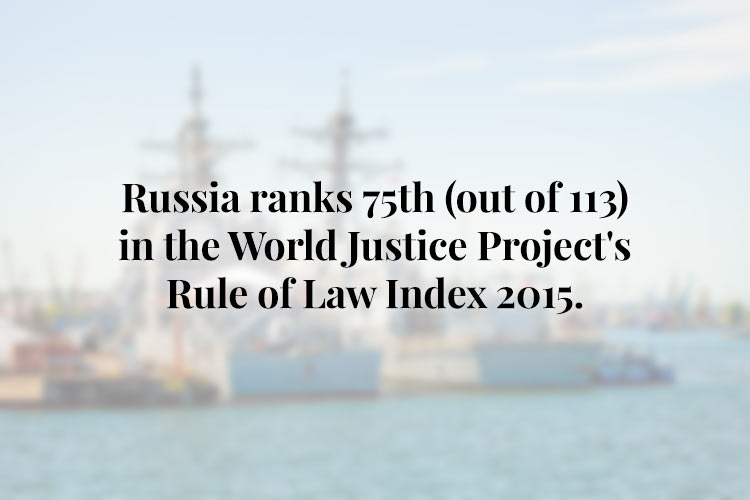 1. Opinion polls 
In Germany, 85% of respondents expressed concern about the political conflict between the European Union and Russia.
50% of respondents support the economic sanctions against Russia, while 41% oppose them.
Only a third of respondents believe that economic sanctions against Russia could contribute to the improvement of the political situation in Ukraine.
The majority of people in Germany continue to believe that Russia is a reliable economic partner (52%) and a reliable energy supplier to Europe (56%).
According to 71% of respondents, good economic relations have a positive effect on political relations. 
About half (49%) of Polish citizens consider the economic sanctions against Russia too soft. According to 22% of respondents, the sanctions are adequate, and only 7% deem sanctions against Russia too harsh.
68% of respondents favor an extension of the sanctions, and 11% are against it.
44% of respondents believe the sanctions "discourage Russia" from further involvement in the conflict in Eastern Ukraine, while 35% of Poles do not consider the sanctions effective.
2. Reports
The index is based on expert surveys and opinion polls in 102 countries and is a composite index, covering 47 indicators.
The indicators are grouped into eight main categories: Constraints on Government Powers, Absence of Corruption, Open Government, Fundamental Rights, Order and Security, Regulatory Enforcement, Civil Justice, and Criminal Justice.
Russia ranks 75th in the overall ranking this year (last year it was 80th), and among its group of countries (Eastern Europe and Central Asia), it ranks 11th out of 13, between Kyrgyzstan and Turkey.
In the ranking of the effectiveness of institutional control of various branches of government, Russia takes 90th place; by level of corruption it ranks 60th; by level of transparency of governance it ranks 67th.
Russia is also among the worst performers in such categories as Constraints on Government Powers, Fundamental Rights, Order and Security, and Criminal Justice.
The highest overall ranking countries are Denmark, Norway, Sweden, Finland, and the Netherlands.
The Freedom House classifies 29 countries, including Russia, as nations "in transit."
According to Freedom House experts, the number of countries where democratic development has worsened over the last ten years has doubled. Of the 29 countries, only 13 have been identified as countries with democracy, 6 as transitional, and 10 as authoritarian.
Russia is defined as a "consolidated authoritarian regime." Twenty years ago, this category included only three countries: Belarus, Turkmenistan, and Uzbekistan. Since 2000, the number of consolidated authoritarian regimes has more than doubled.
In 2014, Russia experienced its largest ratings decline in a decade.
According to the report, decisions made by the Russian president in 2014 can be attributed to a fear of losing power. The Kremlin stepped up measures to bolster public support, while diverting people's attention from economic problems at home and preventing protests.
The report's author is Edward Lucas, a well-known British journalist.
Today, the potential front line runs along the borders of the Baltic States (Estonia, Latvia, and Lithuania), Denmark, Finland, Iceland, Norway, Sweden, and Poland.
All nine countries are extremely concerned about actions taken by Russia, which is rapidly rearming, while its revisionist sentiments are becoming more pronounced.
One might think these countries are quite capable of defending themselves. Indeed, their combined GDP is $2.3 trillion (about a third more than Russia's GDP of $1.7 trillion); however, these countries differ on a number of issues, including some strategic ones.
According to Lucas, only the United States can contribute to the improvement of the situation and the strengthening of security cooperation between these countries.
"The central message of this report is that if the region's security is not improved, NATO, the world's most successful military alliance, could be revealed as powerless, perhaps without even a shot being fired. America's role as the ultimate guarantor of European security would be over in a matter of hours."
According to the report, these countries should:

Better coordinate the Nordic countries, the Baltic States, and Poland against Russian espionage, corruption, and organized crime;
Counter Russian propaganda and disinformation;
Intensify cooperation between the countries listed above and NATO Cyber Security Centre (Tallinn, Estonia);
Establish a common approach to missile defense, "military procurement, interoperability, planning, training, exercises, information-sharing, crisis management, [and] disaster-preparedness";
Enhance security cooperation with the U.S.
The Finnish Institute of International Affairs: "Russia's Hybrid War in Ukraine" (June 16, 2015)
Russia used "hybrid war" tactics against Ukraine to weaken and suppress the country without large-scale military operations.
Taking into account the Ukrainian experience, a hybrid war can be said to have three phases:

preparatory phase: mapping out the strategic, political, economic, social, and infrastructural weaknesses and vulnerabilities of the target country, and creating the necessary means for capitalizing on them. According to the author, during the preparatory phase, Russia used a "traditional toolbox" consisting of its foreign policy and security services.
attack phase: launching a full-scale hybrid offensive, using violence. This is exactly what was done in Crimea and eastern Ukraine, the report says.
stabilization phase: the attacking country tries to "further strengthen and legitimize its rule."

Ukraine has become a near-ideal target for using tactics of hybrid warfare; however, one should keep in mind that the results in Crimea and eastern Ukraine were very different.
The author concludes that the number of countries where Russia would be able to effectively use the same tactics is rather limited.