On April 12, the United States government, complying with the Magnitsky Act, has published a list of Russian officials who are ineligible to receive a US visa or own US assets because of their complicity in human rights violations. While the initial list was more than modest, IMR Senior Policy Advisor Vladimir Kara-Murza notes that its publication has set a number of important precedents—and that the list is by no means final.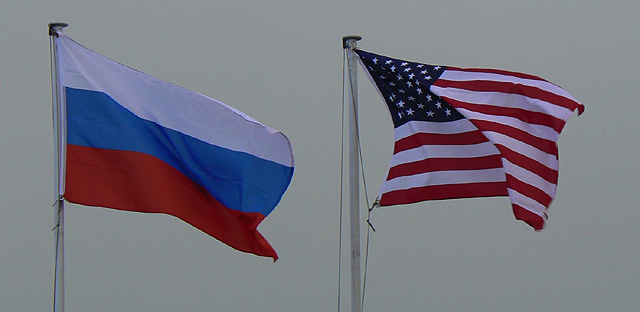 The Sergei Magnitsky Rule of Law Accountability Act of 2012, passed by both houses of Congress with large bipartisan majorities over White House opposition provided for a targeted visa ban and asset freeze for Russian officials "responsible for the detention, abuse, or death of Sergei Magnitsky," an anti-corruption lawyer tortured to death in a Moscow prison in 2009, as well as for those involved in "extrajudicial killings, torture, or other gross violations of internationally recognized human rights committed against individuals seeking…to obtain, exercise, defend, or promote… the freedoms of religion, expression, association, and assembly, and the rights to a fair trial and democratic elections." This fundamentally pro-Russian law that helps, at least partly, to end impunity for those who continue to abuse the rights of—and steal money from—Russian citizens, was backed both by leading Russian opposition and civil society figures and by Russian public opinion. According to a December 2012 poll by the Levada Center, 44 percent of Russians supported the idea of targeted sanctions for officials who violate human rights; 21 percent were against; 35 percent held no firm opinion.
The initial public list of those designated for sanctions contains only 18 names—all of them low-ranking and midlevel officials. None of the high-level violators whose names had been reportedly submitted to the State Department by human rights groups and Members of Congress has made it onto the list. These include Alexander Bastrykin, head of Russia's Investigative Committee, who threatened a prominent newspaper editor with death—and publicly admitted it; Chechen leader Ramzan Kadyrov, whom the State Department itself had earlier accused of sweeping abuses, including extrajudicial killings; Moscow judges Viktor Danilkin and Olga Yegorova who have issued and upheld the politically motivated prison sentence for Mikhail Khodorkovsky, recognized by Amnesty International as a prisoner of conscience; and former Press Minister Mikhail Lesin, who was found by the European Court of Human Rights to have blackmailed a leading anti-Kremlin media figure with jail, with the aim of seizing his television channel for the government.
While the length and the level of the initial public list has caused understandable disappointment, the glass in this matter is very much half-full.
Indeed, it would appear that rank was a key factor in deciding whether to place an official on the public list or hide his or her name in the classified section, which lawmakers had allowed for "national security reasons." As The New York Times has reported, those placed on the classified list "were figures of such prominence in Russia that the administration feared identifying them might invite retaliation by President Vladimir V. Putin against similarly situated American officials."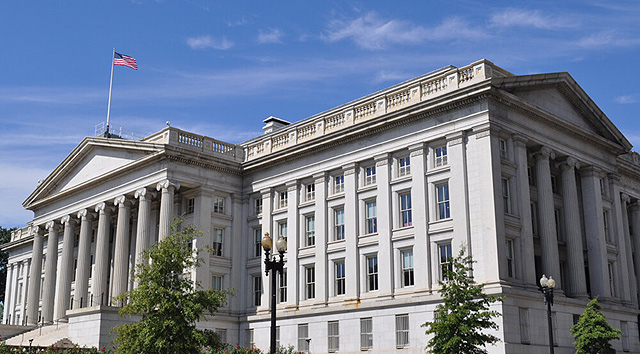 While the length and the level of the administration's initial public list has caused understandable disappointment among the authors and supporters of the Magnitsky Act—Rep. Jim McGovern has called the list "timid," while Sen. John McCain referred to the administration's decision to limit the scope of public sanctions as "damaging"—the glass in this matter is very much half-full.
First of all, even the limited April 12 announcement has established a crucial precedent: people occupying positions of authority in Putin's "power vertical," including officials from the Interior Ministry and the Tax Service, have been formally and publicly designated as human rights violators based on credible evidence required under the high standards of the Magnitsky Act. Secondly, those designated for sanctions include four Moscow judges—an essential (and long-overdue) US government-level recognition that there is no independent judiciary in today's Russia, and that judges merely play their assigned roles in the Kremlin's machine of repression. Thirdly, even though the chief purpose of the Act was public naming-and-shaming, those senior Russian officials who have been placed in the classified section are still being sanctioned for their unlawful actions—indeed, many will "self-list," rather than risk the scandal of being rejected for a US visa. Furthermore, the secret list may not remain secret for long: for example, it has already been reported that Ramzan Kadyrov is among those in the classified section.
People occupying positions of authority in Putin's "power vertical" have been formally and publicly designated as human rights violators.
Fourthly, and most importantly, this is by no means the end of the story. The Magnitsky Act tasks the administration with regularly updating the list "as new information becomes available," provides a role for NGOs to collect and supply the appropriate information on Russian human rights abusers, and gives a number of Members of Congress the right to request the inclusion of specific persons. Indeed, senior State Department officials have already emphasized that "this is not a one-time only act," and that "the law makes clear that additional names should be added." There is also little doubt that the Act's Congressional sponsors will continue to hold the administration to account with regard to proper implementation. Last month, McGovern publicly warned that "Congress will strengthen the law" if "bureaucrats in my own government… for whatever reason, choose not to implement the law in the spirit that it was written."
Crucially, the initial list includes not only officials implicated in the persecution and death of Sergei Magnitsky, but also those linked to other human rights violations—just as Congressional drafters had intended. Much work remains for the human rights community, legislators, and administration officials to ensure that the law is carried out to the fullest extent. But, despite its restraint, the initial step made a powerful statement: those who continue to abuse the universally recognized rights of Russian citizens have been placed on notice. The list has been opened. Impunity for violators has ended. And that, indeed, was the principal idea behind the Magnitsky Act.