Despite fraud and significant administrative barriers to participation for most candidates, elections continue to be a crucial battleground in Russia between the regime and the opposition. Anti-Kremlin forces have achieved some successes in unseating United Russia candidates, but in the long term, elections may undermine authoritarianism by engaging voters, not by ousting regime incumbents.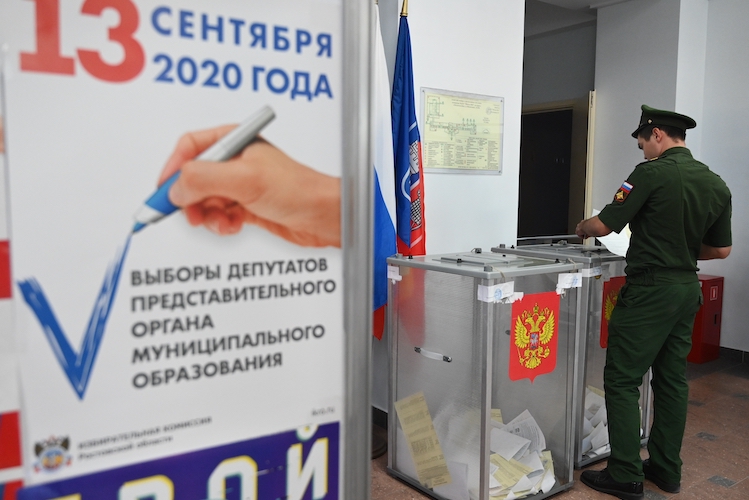 Notwithstanding other markers of authoritarianism—subjugated courts, state propaganda, prohibitions on freedom of speech and assembly—elections continue to be held up by the Kremlin as an important democratic institution because they bestow legitimacy.
This past summer, Russian authorities conducted a largely pointless vote on amendments to the Constitution, which zeroed out existing presidential term limits. The vote was pointless for three reasons: 1) the Constitution does not require that these types of amendments be subjected to a popular vote; 2) the amendments had already been adopted by the Duma and a majority of regional parliaments before the vote took place, which was sufficient for them to take legal force; and 3) the amendments were approved via the novel mechanism of "nationwide voting" instead of a legally familiar, and binding, referendum. Nevertheless, a popular vote in support of the constitutional amendments provided the sought-after veneer of legitimacy. 
Given their importance to the regime, elections are also a principal focus for opposition forces, and different opposition camps have devised a variety of electoral strategies. One strategy that has received a lot of attention recently is Alexey Navalny's Smart Voting initiative: an online platform that recommends candidates to opposition-minded voters in regional and municipal elections. Although novel in Russia, Smart Voting resembles the practice of strategic voting—coordinating around a second-best candidate so that the least-preferred candidate does not win—that is common in many democracies.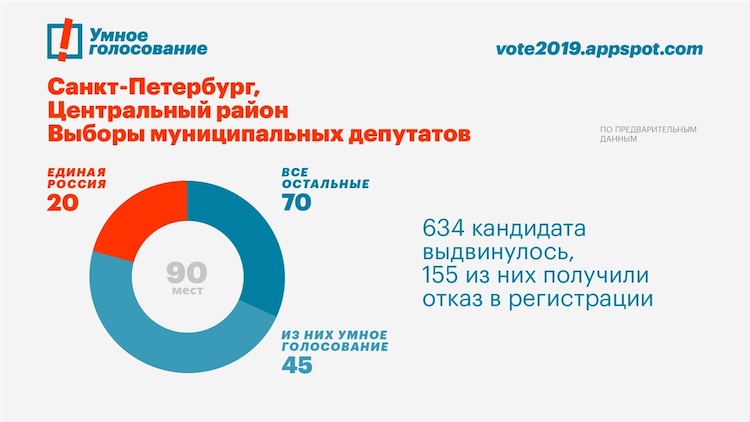 The problem in Russia is that the field of candidates is so tightly controlled by the regime that no genuine democratic candidates can get on the ballot. Consequently, as Navalny was forced to admit in his recent interview with popular YouTuber Yuri Dud, Smart Voting routinely backs candidates who are highly objectionable to most opposition-minded voters. However, the aim of Smart Voting isn't to elect oppositionists, it is to break up United Russia's monopoly in parliaments and representative bodies around the country. Once United Russia loses its majorities, Navalny's logic goes, political life and competition will return, even if the only remaining forces are political parties hitherto loyal to the Kremlin.
It is difficult to say with certainty, but Smart Voting seems to work. That is, based on evidence from last year's municipal election in St. Petersburg, it had a negative impact on United Russia's electoral performance. But it remains to be seen whether Smart Voting works in the broader way the Navalny and his allies hope for: fomenting political competition by reducing the influence of United Russia.
Experience has shown that simply defeating United Russia politicians is ineffective at achieving political change. In 2018, voters—largely without the influence of coordinated opposition campaigns—ousted United Russia governors in four regions in a wave of protest voting that was linked to the Kremlin's unpopular pension reform. Yet when one of those governors, Sergei Furgal, was arrested and removed from power this summer, his Liberal Democratic Party (LDPR)—one of the three "systemic" opposition parties in Russia—failed to come to his aid. After making a few comments in support of Furgal initially, the LDPR's leader, Vladimir Zhirinovsky, did not bring up the governor's case with the Kremlin. This is despite the fact that massive protests in support of Furgal have been staged every Saturday in his region, Khabarovsk Krai, since his arrest in July.  
So-called "systemic" opposition parties—which are allowed to compete in elections—depend on the Kremlin's goodwill to maintain their positions within existing power structures and rarely act contrary to the Kremlin's wishes. They take only as much political power as the Kremlin is willing to share. For example, in a recent video conference with Putin, the heads of the three "systemic" parties agreed to three-day voting for next year's parliamentary election (something they had all previously strongly opposed) and failed to raise any critical questions with the president. Given their pliant behavior, their elevation at the expense of United Russia does not seem like a promising path to political reform. 
A major problem for Navalny is that he, and any organized political force that he heads, are routinely disqualified from participating in elections. Smart Voting gets around this problem by recommending whichever candidates the system does allow, so long as they are not from United Russia. In regions where independent candidates manage to register, Navalny throws the support of Smart Voting behind them. This was the case this September in Novosibirsk, where Navalny's team backed local activist Sergei Boyko and his team for election to the city council. Not only did United Russia lose its majority on that council, ten genuine oppositionists were elected. In Tomsk too, Navalny backed a couple of oppositionists who won their local election.
Unlike Navalny, other opposition forces focus exclusively on promoting specific pro-democracy candidates and not simply on diminishing the strength of United Russia. Maksim Katz and various partners—including the liberal Yabloko party—have worked on schemes to register and promote democratic candidates for the last five years.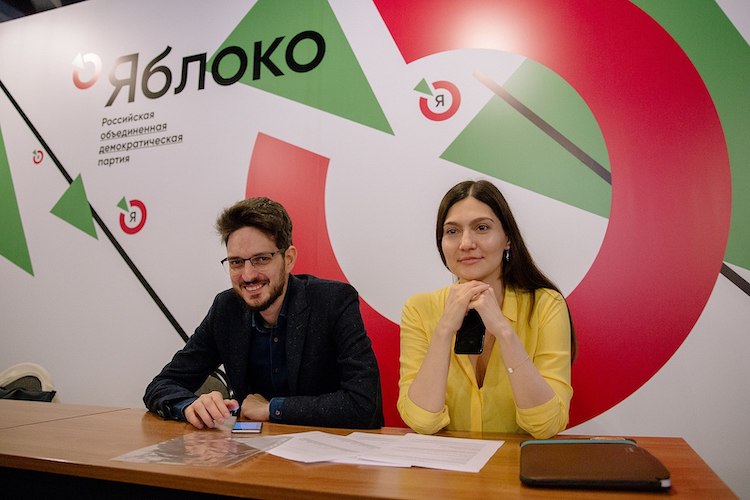 Katz, a political strategist and one-time municipal deputy in Moscow, is the author of several campaigns geared toward funneling opposition-minded people into organized politics. In 2017, he and former Duma deputy Dmitry Gudkov headed United Democrats, a project aimed at helping people opposed to the current regime get elected to Moscow's municipal government. Though in previous electoral campaigns Katz had recruited local activists to run in elections against United Russia, in 2017 he purposefully looked for people willing to think more broadly and work to "change the country" and not just their neighborhood. United Democrats, which helped its candidates register and campaign, was very effective: opposition candidates managed to take one quarter of all the seats on Moscow's 125 municipal councils. Working with Yabloko in 2019, Katz was able to help 99 deputies be elected to St. Petersburg's municipal councils.
Having genuine, rather than "systemic" oppositionists occupy elected office is extremely important. Last summer's massive protests in Moscow revolved around the authorities' refusal to register 12 independent candidates for the City Duma election. Some of those candidates were sitting oppositional municipal deputies elected as part of Katz's initiatives in 2012 or 2017. During their time in office, these deputies had gained the support of their constituents in part by demonstrating what responsive government looks like. Their popularity—which allowed them to collect over five thousand signatures from Moscow residents in support of their candidacy to the City Duma—forced authorities to use blatant manipulation tactics to try to exclude them from the election. These tactics included claiming that the signatures were fake, even the signature of one of the authors of the Constitution, and alleging that some belonged to people who did not exist, which prompted the latter to record videos of themselves confirming their existence and support for independent candidates.
These tactics were comical and drew thousands of people to the streets for months of protests. In the end, only a handful of opposition candidates, backed by Yabloko, were elected to the City Duma. Yet over the course of the last year, these new deputies have advocated for public transit, weighed in on the city's budget, and opposed the adoption of the constitutional reforms. In other words, they have represented the interests of their constituents and made the City Duma less compliant. 
Opposition forces have devised a number of electoral strategies meant to address the barriers inherent to Russia's authoritarian system, which include coordinating voters around second-best candidates, recruiting independent candidates, and creating procedures for registering candidates that can stand up to disqualification attempts. However, the defeat of regime-backed candidates in elections is ultimately of secondary importance. Independent politicians, rather than members of the "systemic" opposition, can enliven political competition and change the way voters view politics. And in the long run, building democratic expectations among voters will transform Russian politics.